Share on facebook
Share
Share on twitter
Tweet
Share on pinterest
Pin
Ah, Georgia, the deep South. Many artists have their roots firmly set in Georgia, and while many have moved on to bigger and better things, their music reflects a return to the good old days of growing up in the South when life was easy and the days were long.
So without further ado, here is my list of the best songs about Georgia – the peach state!
1. Midnight Train To Georgia by Gladys Knight & The Pips
This 1973 classic from Gladys Knight & The Pips will take you back to the days of Motown with the unique R&B vocals that were popular at the time. After they departed from Motown records, Midnight Train to Georgia bagged Knight, a second single for the group after their departure, and her group a Grammy for Best R&B Vocal Performance in 1974.
Considered Gladys Knight's signature song, it enjoyed #1 on the Billboard Hot 100 and R&B lists for a while and even saw success in the UK at #10 on the UK Singles list. Close your eyes and go back to the smooth sounds of soul with Midnight Train to Georgia by Gladys Knight & The Pips.
2. Georgia Peaches by Lynyrd Skynyrd
https://www.youtube.com/watch?v=-0R2X3IN7ig
For a honky-tonk meets country-rock sound, Georgia Peaches by Lynyrd Skynyrd is one of the group's better songs. Released in 1977, the song is about the women in Georgia stealing more than just their hearts.
Lynyrd Skynyrd beautifully captures the song's essence using a banjo and piano, which one can hear clearly in this hit. Please sit back and enjoy the raspy voice of Lynyrd Skynyrd Ronnie Van Zant before his untimely passing. Georgia Peaches is one of the band's last songs recorded with their original lead singer. Sadly, Ronnie Van Zant was killed in a plane crash and went on to be replaced by his brother Johnny.
3. The Night The Lights Went Out In Georgia – Vicki Lawrence
A murder ballad with a twist, this 1973 hit was written by Lawrence's husband Bobby Russell in 1972 and recorded in 1973 when there was no other interest from any artists.
This one-hit-wonder from Vicki Lawrence tells the story of a love triangle gone wrong and has a catchy country song vibe that will make you want to sing along.
4. Rainy Night in Georgia by Brook Benton
A true R&B classic with a hint of the blues and jazzy harmonics, Rainy Night in Georgia was written by Tony Joe White in 1967 and recorded by Brook Benton in 1970. Benton put the song on the music map, and it became a hit with its melodic toe-tapping sound and deep voice of an R&B legend.
Pour yourself a whiskey, lay back, and enjoy the smooth sounds that Benton delivers in a classic hit of the 70s.
5. Georgia Rain by Trisha Yearwood
The perfect song to make you think of your first love and heartbreak you never truly got over, Georgia Rain mixes a classic country sound with the powerful vocals of Trisha Yearwood.
This 2005 ballad stirs up emotion that will have you dreaming of what could have been and longing for a past that no longer exists. Once again, country legend Trisha Yearwood wholly blows us away with a performance that will leave you in tears.
6. Georgia Woods by Keith Urban
Georgia Woods is a love song from a man's point of view. Recorded in 2010 for his album Get Closer, Keith Urban puts into words what we feel when we meet "The One" to the point that our love for them makes us feel crazy.
Grab a couple of friends, turn this song on high, and sing along with Urban on what we think has to be one of the best songs of his early career.
7. I Was On Georgia Time by Ray Charles
Ray Charles is a household name in the Rhythm and Blues music genre. His gem I was on Georgia Time, recorded in 1984, takes you back to the slow hot days of summer in Georgia, where everything just seemed to move that much slower.
Charles' voice's smooth, recognizable sound adds unmistakable charm to this song that epitomizes the lazy, hazy days of summer.
8. The Moon Over Georgia – Shenandoah
An actual country love song of love overcoming all boundaries, The Moon Over Georgia is one of the most popular songs by country band Shenandoah. It is taken off their 1990 album Super Hits. The undeniable country twang comes across strong, from whining harmonicas to strumming banjos.
Imagine yourself slow-dancing with your beloved in a barn in Georgia while listening to this tune. The Moon Over Georgia is a ballad for the ages.
9. Ramblin Man by The Allman Brothers Band
Ramblin Man has to be a song showing true Southern Rock at its finest. With a catchy tune and lyrics that will have you singing along and dreaming of a childhood in the South, this 1971 classic has its roots in bluegrass.
Perfect background music for sunny barbecues in the backyard on a hot Summer's day, the Allman Brothers Band hit will have you humming along in no time.
10. Sitting On The Dock Of The Bay by Otis Redding
Otis Redding knew how to sing, and boy did he deliver with this 1968 song that became a hit almost overnight. It was a song about growth and moving on from what once was. It was released a month posthumously after his death.
Sadly Otis Redding would never know how his song would inspire others and lead to many covers of the song being released by a string of famous musicians even decades later. This song is perfect for listening to when you want to reminisce about your own life's journey and how you have moved on from the past.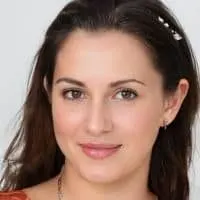 Alexandra loves playing the piano and guitar. She has always been a music lover, but it wasn't until she was in high school that she realized how much she loved to play. It allowed her to express herself without having to be verbally expressive, which is something she found very empowering.