Share on facebook
Share
Share on twitter
Tweet
Share on pinterest
Pin
Music is hands down the best therapy for anything from break-ups to make-ups. If you have tried dating in the 21st century, you might know about the term "ghosting."
Ghosting is when you or your partner suddenly stop all forms of communication and disappear from someone's life. If you have ever been dumped or ghosted, you will know the anger that follows.
So without further ado, here is my list of the best songs about ghosting and being ghosted.
1. Somebody Else by The 1975
Sometimes, we fall out of love with our partner for no known reason. This song by The 1975 describes losing that feeling while not wanting someone else to love your partner at the same time. Loving someone while not being in love with them and its emotions are captured perfectly in this melodic modern rock song.
The haunting sound of Matt Healy's voice will have you feel an array of emotions as you think about lost loves and what could have been. This song calls for a day in bed with comfy clothes and headphones, just pondering life and love.
2. Blow Me One Last Kiss by P!nk
You've been ghosted by the one you thought was the one, and now you are left wondering what went wrong in the relationship and trying to pick up the pieces. That sadness can quickly turn to anger as you wish you had never met them and regret having them in your life.
Blow Me One Last Kiss by P!nk is the ultimate angry break-up song that will have you shouting at pictures of them while dancing in your room. Nominated for a World Music Award for Best Song and Best Video, this track will have you feeling it all when thinking of the love that went wrong.
3. The Night We Met by Lord Huron
Released in 2015, The Night We Met is an emotional yet haunting tale of how love changes and ultimately disappears. While this song is not for those angry, tear-filled sing-alongs, it will have you thinking of where your relationships went wrong.
"I had all of you, most of you, some, and now none of you." These lyrics are enough to bring to mind a past lover who changed how you think about love. Blast this one in the car when driving alone and let your mind drift.
4. Always Remember Us This Way by Lady Gaga
Taken from the soundtrack to the 2018 remake of A Star is Born, Lady Gaga blows us away with probably one of her most emotional songs to date. Singing of lost love, Always Remember Us This Way, will make you remember the good of a relationship, no matter how painful the ending was.
Possibly the love ballad of the 2010s, this musical gift from Gaga will have you singing along while wishing you were Ally in the movie. The perfect "emo" song for when you are down, this one requires being played as loud as your stereo can go.
5. Make Me Cry by Noah Cyrus and featuring Labrinth
Noah Cyrus has a unique voice and style of music that is a far cry from sister Miley's musical offerings. Her 2016 song Make Me Cry has heard her a Radio Disney Music Award for Best Breakup Song and has over 1.5 million views on YouTube.
Teaming up with R&B singer Labrinth, the song is about the sadness of break-ups and how you often want to go back to what you had, no matter how much it made you cry. Let your mind take you back while you think of past lovers and how their roles made you who you are today.
6. Slow Dancing In The Dark by Joji
Possibly one of the most ambient love songs, Slow Dancing In The Dark, is a musical offering by Joji. Released in 2018, the song speaks about giving up a lover that no longer loves you and will pull at your heartstrings.
What sounds like a conversation with themselves more than someone else, Joji speaks of not being able to compete with "them," and ultimately giving up on love because of cold feelings. Sing your heart out to this one as you give up on the one you have been yearning for much longer than necessary.
7. Ghost by Katy Perry
Written after her break-up from then-husband Russel Brand, who asked for a divorce via text message, Katy Perry brings us her emotional state at the time in the form of Ghost. Speaking of her love disappearing and breaking her, she refers to them as ghosts, which is how we all feel after a relationship.
Showing her strength in moving on from the pain of the past, Perry wows us yet again with her strong vocal performance and mid-tempo track that will help anyone heal after being ghosted.
8. Games by Demi Lovato
Demi Lovato brings us another power ballad with Games. The song centers around a relationship gone wrong, with a boy leaving her "on read" and her having enough of his games.
This is the perfect song to help us see that we are worth more and deserve better than being treated like that by the one who is supposed to love us above all. With a slight R&B feel to them, Games will make you feel powerful and ready to let go of a bad relationship.
9. Never Again by Kelly Clarkson
Being dumped is painful, and watching the one you love to move on to someone else is even more painful. Kelly Clarkson delivers another powerful message with her 2007 song Never Again. A message to the lost love and his new lover is a warning.
Saying goodbye to what once was and ensuring that it will never be again, Kelly Clarkson captures what we all wish we could say after we have experienced heartbreak.
10. Bust Your Windows by Jazmine Sullivan
Do you ever wish you could hurt the one who hurt you? Whether throwing their clothes off a first-floor balcony with everyone watching or breaking their car windows with a baseball bat, we all wish we could make them feel even the tiniest bit of the pain you feel.
Bust Your Windows is a song for those in pain who want revenge. Jazmine Sullivan captures how we all feel after being jilted perfectly. A powerful song with an even more powerful message. It might make you feel better screaming out the lyrics while hanging with a group of friends.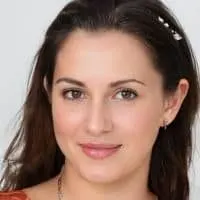 Alexandra loves playing the piano and guitar. She has always been a music lover, but it wasn't until she was in high school that she realized how much she loved to play. It allowed her to express herself without having to be verbally expressive, which is something she found very empowering.