Share on facebook
Share
Share on twitter
Tweet
Share on pinterest
Pin
Stretching way back across human history to the present, hurricanes and other storms have remained a popular subject in music––and for good reason.
Weather serves as the perfect metaphor for our various affairs in life. When we're happy, we walk with a skip in our step and the sunshine is always on our backs. Likewise, depression is like trudging through a thick cloud of fog.
Damaging and destructive, hurricanes embody chaos. Sometimes, we feel out of control of what's happening with us, and there's little we can do.
So without further ado, here is my list of the top 10 best songs about hurricanes!
1. Hurricane Drunk – Florence and the Machine
Florence Welch's unearthly vocals conjure up a magical spell, one that transports you to the edge of a precipice overlooking a stormy sea. The repetitive percussion sounds like the pitter-patter of rain, a perfect pairing to Welch's inner squall.
Hurricane Drunk was a track on Florence and the Machine's debut album Lungs. The album itself centers around the sorrow of Welch's breakup with her then-boyfriend.
The aftermath of a hard breakup can be similar to a hurricane's force. I can relate to being caught up in those stormy currents, anyway!
2. Hurricane – Bob Dylan
Hurricanes are chaotic; the unexpected follows in their wake, and the unexpected turns destructive.
Hurricane by Bob Dylan is a protest song about the false imprisonment of boxer Rubin Carter. After Dylan met Carter in prison, he was inspired to write this piece, and his passion is palpable.
Just as relevant today as it was in 1975, Hurricane's power can light your soul on fire.
3. Trying to Reason with Hurricane Season – Jimmy Buffett
Drive along the golden sands of a beach shoreline while Buffett's words warble out from the radio. Much like Buffet himself, this song exudes chill to the core, from meandering lyrics to music.
Trying to Reason with Hurricane Season is a part of Jimmy Buffett's fifth studio album A14. Named for a state road in Florida that drives through several oceanside towns, this track does a tremendous job of capturing the album's time and place.
I am guilty of trying to control things that I hold no control over in my life before––but we all have. Trying to Reason with Hurricane is a good reminder to relinquish that want and to go with the flow instead.
4. Hurricane – Halsey
Listen, and get lost in the song's swirling moodiness. With musical production dark as storm clouds, Halsey's ode to being "the violence in the pouring rain" and refraining from attachments intoxicates.
Hurricane first appeared in Halsey's EP Room 93 but was later singled for promotional purposes on her debut studio album Badlands. What a thunderous introduction!
5. The End of the World As We Know It – R.E.M.
The lyrics and their smattering array of references of this smash hit from R.E.M fly at the listener in all directions––your head might be spinning to pick up! But that's just like the hurricane storm the song references.
Unpredictable times call for unpredictable songs. By looking in the eye of the storm, calmness can be found.
What I like about this piece, in particular, is the inclusion of the lines "as we know it" in the title. Change may bring the end to a chapter, but there's still a lot left in the book.
We'll just have to keep reading to see what happens next!
6. Set Fire to the Rain – Adele
Remember when you couldn't turn on the radio without hearing this song? Remember how this song's heyday was back in 2011, over ten years ago?
Feel old yet?
Time's passage is enough to set off a storm inside me, so let's talk about the song itself! Adele's a musical powerhouse and she brings the thunder for this.
With swelling strings and vocals, the rain isn't the only thing Adele setting on fire. Hearts burn with the pulse of her passion, too.
7. Like A Hurricane – Neil Young
Holy guitar solos, talk about getting swept away in a hurricane's currents! This musical storm of the rock great Neil Young is relentless in its power.
To this day, Like A Hurricane remains one of Young's most beloved songs, and for good reason. The strings in this piece surge and weave through the music like electricity.
I have an appreciation for longer rock songs like this, stretching beyond typical lengths. Space is given built upon the sound that culminates in a whirlwind of music.
8. It's 5 O'Clock Somewhere – Alan Jackson, Jimmy Buffet
Searching for a fun drinking song guaranteed to make you smile? Make yourself a margarita and listen no further to this upbeat bop by Alan Jackson and Jimmy Buffett!
Sure, strong drinks are a storm in themselves, but the headache after the hurricane? Yikes!
It's 5 O'Clock Somewhere won an award for Vocal Event of the Year from the Country Music Association in 2003. Though Buffet's music career was over 30 years old at that point, it was the first musical award he had ever received.
9. Hurricane – Luke Combs
Like a hurricane's aftermath, a tumultuous relationship can leave someone damaged. Often it isn't until after that that the extent of it is seen.
Luke Combs stormed the country music scene in the 2010s, bringing emotionally raw ballads such as Hurricane in his wake.
The guitar riffs evoke a 90s nostalgia while the song still maintains its modern-country sensibilities. And it works, too––Hurricane-certified Platinum 4x on the music charts.
10. After the Storm – Mumford and Sons
After the wild winds and ripping rains, after the storm's destructive strength wrecks havoc inside us all, what comes next? Mumford and Sons attempt to answer this in this sweet and somber single of their debut album Sigh No More.
When you're trapped inside a metaphorical hurricane, it can feel like you'll always be stuck swirling around in its eye. But like everything else in life, it will come to an end.
It's a matter of waiting and wading through the chaos.
Though this becomes just a little easier too if you have music that speaks to your experience.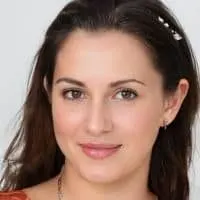 Alexandra loves playing the piano and guitar. She has always been a music lover, but it wasn't until she was in high school that she realized how much she loved to play. It allowed her to express herself without having to be verbally expressive, which is something she found very empowering.