Share on facebook
Share
Share on twitter
Tweet
Share on pinterest
Pin
Ice cream is synonymous with Summer, fun, and tasty flavors. But, when it comes to music, ice cream can be used to describe much more than just the summer treat.
Imagery is a powerful tool in music, and the songs featured on the best songs about ice cream list are loaded with imagery, innuendo, and sometimes a dark meaning.
Let's explore the ten best songs about ice cream!
1. Ice Cream Girl by Sean Kingston ft. Wyclef Jean
Jamaican singer Sean Kingston brings us a fun, playful song with its upbeat tune and catchy lyrics. Featuring Wyclef Jean, the song was released in 2009 and features on the album Tomorrow.
A tribute to another song about candy, "Ice Cream Girl," is just a fun song to add to your party playlist. Ideal for summer barbecues and lazy days beside the pool, the song deserves a spot on our best songs about ice cream list.
2. Ice Cream by BLACKPINK ft. Selena Gomez
Released in 2020, "Ice Cream" by BLACKPINK and Selena Gomez is a fun, flirty track about celebrating a woman's worth. Comparing herself to ice cream, the lyrics focus on being exactly what a man likes and needs.
The song is a great mix of pop and rap and has a catchy beat that is sure to liven up a Summer playlist and should be considered an anthem for all modern women. So turn the volume up and enjoy this funky song by BLACKPINK and Selena Gomez. Girl Power!
3. Ice Cream by New Young Pony Club
I must be honest when I admit that I had never heard of the band New Young Pony Club. All I can possibly say is that I am now obsessed! "Ice Cream" is a song from the band's 2009 album Red Black & Blue and is a musical masterpiece with catchy lyrics and a fun beat.
It is, essentially, a tease as the singer describes herself as ice cream, seducing a man into wanting her. The video is simple yet fun and only adds to the song's greatness. Give this song an immediate listen and let "Ice Cream" become one of your favorites.
4. Ice Cream Man by Nicki Minaj
"Ice Cream Man" is a previously unreleased song by rapper Nicki Minaj. Unreleased yet leaked in 2010, the song was an instant hit among her fans and has an incredibly catchy beat. The song has a childlike sound as the rapper describes her man as different flavors of ice cream.
The song features explicit lyrics and might not be everyone's cup of tea. But for die-hard fans of the singer, "Ice Cream Man" is another brilliant hit by one of this decade's best performers.
5. Ice Cream Man by Van Halen
Music is loaded with sexual innuendo. The song "Ice Cream Man" is one of these songs, and the seemingly innocent lyrics that describe various flavors of ice cream have a much raunchier meaning.
"Ice Cream Man" was written by John Brim and covered by Van Halen in 1978 and featured on their album, Van Halen. A big fan of blues music, singer David Lee Roth was elated as the band covered his favorite song with its naughty lyrics. A true classic with incredible guitar solos, the song deserves a spot on the best songs about ice cream list.
6. Ice Cream Phoenix by Jefferson Airplane
Jefferson Airplane is known for its psychedelic rock tunes. The release of their 1968 song "Ice Cream Phoenix" was met with excitement from fans as the group continued with their iconic sound.
Featured on the Crown of Creation album, the song has incredible vocal harmonies, a catchy beat, and a brilliant instrumental melody. "Ice Cream Phoenix" is a classic that deserves a spot on the best songs about ice cream playlist.
7. Ice Cream by Sarah McLachlan
You know you've found the one, your one true love when they tell you that you are better than their favorite ice cream flavor. Sarah McLachlan has a unique way with words, and her song "Ice Cream" is a perfect mix of pop and folk that will leave you in awe.
The song, released in 1994, features the beautiful vocal talents of McLachlan and is goosebump-worthy. Dedicate this song to your lover.
8. Ice Cream Van by Glasvegas
"Ice Cream Van" by Scottish band Glasvegas has to be one of the most melodic and soothing songs on this list of the best songs about ice cream. Recorded in 2008, it features on the album Glasvegas.
"Ice Cream Van" is an emotional, thought-provoking song that hints at a wish for better days. Add this to your sad songs playlist today, and experience Glasvegas at their best.
9. Ice Cream Man by Blur
Straying away from their usual grunge sound, Bur brings us a psychedelic hit with the release of their song "Ice Cream Man" in 2015. But, the song has a dark meaning that is far from the happy and tasty treats that the title would allude to.
"Ice Cream Man" is a song about the massacre in Tiananmen square that shocked the world in 1982 and has a unique take on the events of the day, equating the water tankers spraying water on protestors to an ice cream truck. While we can only imagine the true horror of that day, Blur uses their music to explain their feelings on the matter.
10. Ice Cream by Mika
The heat of summer can be overwhelming, as Mika sings in this 2019 song from the album My Name is Michael Holbrook. "Ice Cream" is a song about the oppressive heat and high temperatures typically experienced during summer but has a sexual undertone that cannot be missed.
Mika is incredibly talented and is known for his wide vocal range, which makes for truly unique music. Add this song to your summer playlist for good old-fashioned sun fun.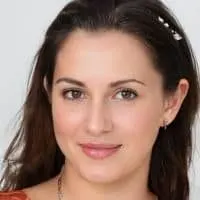 Alexandra loves playing the piano and guitar. She has always been a music lover, but it wasn't until she was in high school that she realized how much she loved to play. It allowed her to express herself without having to be verbally expressive, which is something she found very empowering.