Share on facebook
Share
Share on twitter
Tweet
Share on pinterest
Pin
Are you feeling a little uncertain about who you are and who you want to be? You aren't alone in this feeling, and listening to music can help you refine your expectations of who you should be.
If you're ready to dive deep into your truest self, here are the anthems you need to commit to memory today.
So without further ado, here is my list of the greatest songs about identity!
1. Born This Way – Lady Gaga
Are you looking for an upbeat pop song about being who you were made to be? Lady Gaga has a powerful voice and message for anyone who isn't sure who they are with a captivating (and albeit confusing) music video.
"Born This Way" is found on Lady Gaga's sixth album Chromatica, and it proves that she still has a lot to offer her listeners. Many listeners say that this song brought tears to their eyes because of her heartfelt encouragement to be who you are.
2. Sit Still Look Pretty – Daya
For women who are a little hesitant to claim their place in the world, Daya has something to say to you: she isn't going to "sit still, look pretty" for anyone. This is one of the most powerful songs about identity because she is so sure of who she is despite what anyone else may think of what type of role she plays in society.
Most listeners comment that this song makes them feel powerful, and that is certainly worth giving this song a listen.
3. Karma Chameleon – Culture Club
"Karma Chameleon" has been a classic since it debuted in the 80s. It shows a man who isn't quite sure who he is, "a man without conviction… a man who doesn't know how to sell a contradiction."
This song has a catchy tune that will have you tapping your foot along with the beat. No matter how many times you listen to this candidate for one of the best songs about identity, you will never grow tired of it.
4. In My Life – The Beatles
If you are convinced that the people you spend time with are at the core of your identity, then you may want to give "In My Life" by The Beatles a good listen. They sing about how "of all these friends and lovers, there is no one compares with you."
The Beatles have a beautiful melody that makes you feel calm and relaxed as you contemplate who you are and how the people and places around you have shaped your identity. In the end, they conclude that they will "never lose affection for the people and things that went before."
5. Landslide – Fleetwood Mac
Fleetwood Mac is an iconic band with the beautiful and emotive voice of Stevie Nicks in this classic tale of identity. She laments that she is afraid of changing because she built her life around someone else, but she is learning who she is as she grows older.
Listeners often connect with this song when traumatic things happen in their life because it is a true reckoning of Nicks' identity. As you get older, you are more likely to find that you have a stronger sense of who you are.
6. I Don't Want to Be – Gavin DeGraw
DeGraw has a soft jam that emphasizes being exactly who you are instead of trying to be someone that you aren't. "I Don't Want to Be" is a pop anthem that regales listeners with the mindset that we don't need to be "anything other than what I've been trying to be lately."
As the theme song for the television show One Tree Hill, this song hits most listeners hard in the feelings which makes it one of the best songs about identity.
7. Who You Are – Pearl Jam
Pearl Jam has a mellow rock tune for their well-known song "Who You Are" that details a personal struggle with identity. It asks the core question of both who we are and then answers it with a list of three powerful metaphors: "avalanche falling fast," "driving winds," and "off the track, in the mud."
One notable thing about this song is that there is no chorus. Instead, it just has three lengthy verses that explore who you are.
8. Let Me Be Myself – 3 Doors Down
Listeners note how powerful "Let Me Be Myself" is when you hear this melancholy melody that builds to a powerful chorus. The band sings about pretending to be someone else and how much he desires to be himself, just for one time.
For those who aren't sure how to go about being themselves, 3 Doors Down gives you the key to speaking up and letting you know that it's okay to be who you are instead of waiting for someone to give you permission.
9. Hurricane by MisterWives
An indie ballad about being who you truly are, "Hurricane" by MisterWives is an emotional song that gives you their approval to be who you are. As one of the best songs about identity, you will get an adrenaline rush from their lyrics about how they can "do this all our own way" and how you "can't change the storm of a hurricane."
10. All Kinds of Kinds – Miranda Lambert
Miranda Lambert is a country music queen, and her "All Kinds of Kinds" is a masterpiece that tells us that everyone matters. She croons that it takes all kinds of kinds "to keep the world spinning."
No matter how uncertain you feel about your identity, Lambert tells you that there is someone out there just like you. And even if there isn't someone else out there, you are needed in society just the way you are.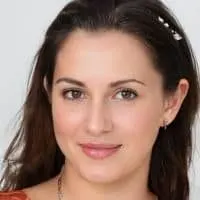 Alexandra loves playing the piano and guitar. She has always been a music lover, but it wasn't until she was in high school that she realized how much she loved to play. It allowed her to express herself without having to be verbally expressive, which is something she found very empowering.