Share on facebook
Share
Share on twitter
Tweet
Share on pinterest
Pin
One of the best aspects of music is that you'll always be able to find an anthem that represents how you're feeling or what mood you're in. Moreover, music makes us feel better about our emotions, thoughts, and feelings.
The songs listed in this article can be enjoyed by any generation and age group, as we all go through similar feelings throughout our lives.
Over the years, many staple songs have touched on these more sensitive topics, and this article will dive into the ten best songs about insecurity.
1. Jess Glynne – Insecurities
With a core focus on the message, "Insecurities" by Jess Glyne offers heart-touching vocals accompanied by a beautiful piano melody. It's apparent that this song wasn't made for pure entertainment or vibrant energy; Jess wanted to send a message and create something for all of her listeners to relate to.
The vocals are crisp, and the song is structured for easy listening, allowing listeners to pick up every little word. Jess provides openness in this song that we don't usually get in mainstream music, and it's generally refreshing to hear.
2. Eli. – Worthless
Containing a blend of R&B and Pop elements, "Worthless" from Eli. is a powerful song that talks (or sings) about some tough topics that many all over the world go through.
The production value is calming with a simple piano pattern, yet the song encapsulates you with reverberated strings that give the instrumental a warm feeling.
The blend of elements in this song provides a contradictory feeling of sadness and happiness. This is due to the dynamic Eli. portrays, speaking about vulnerabilities at first, then realizing and understanding that we all matter much more than we think.
3. Ramones – I Wanna Be Sedated
Undeniably a classic from the late '70s, the Ramones were and still are a beloved punk rock band that made waves during their music career. The song's most memorable line, "I Wanna Be Sedated," rings through people's ears decades after the song's release.
In addition to the music video, this song describes imagery of being an introvert or wary of social environments and that being "sedated" would be a better use of their time. Nevertheless, the Ramones made an unintentional hit, and the song still appears in many different kinds of media.
4. Matchbox 20 – Unwell
With numerous hits under their belt, Matchbox 20 has been a household name in their own right. Their song "Unwell" came out with a bang in the early 2000s. It resonated with listeners worldwide with solemn guitar progressions and an overall emotional touch to the production.
Rob Thomas' vocals bring a sense of understanding, but the song ensures to uplift your spirits with a strong chorus. The track was the second most played song in the U.S. in 2003 and still stands a favorite for many fans to this day.
5. One Direction – Little Things
Well-known to many across the world, One Direction has the ability to connect with the youth with ease, and their song "Little Things" is right up their alley. From the start, the song introduces a warm acoustic guitar melody while the group's vocals work together to fill the song's open space.
Based on the lyrics alone, it's a classic-sounding love song. The expression of insecurities is kept relatable and simple. Moreover, every inflection in the vocals is complimented by the evolving acoustic guitar melody throughout the song.
6. Radiohead – Creep
Whether you listen to the genre or not, most people know who Radiohead is. Even with their hard-hitting chorus, their song "Creep" is one of the best songs about insecurities. The vocals come off as internal dialogue and reflection, and how it makes them feel in particular.
The production changes significantly yet in all the right ways. When the vocals calm down, the drums and melodies tone down and carry in the background. These melodies progress and build in expectation throughout the song before they all come together like a symphony.
7. Mitski – Nobody
Gaining more and more recognition over recent years, Mitski's song "Nobody" has been on repeat for many listeners since its release in 2018. The contrast of the lyrics and the production is interesting as the vocals speak about feeling like a nobody and not feeling wanted by others.
On the other hand, the production takes a more upbeat route, which I feel is explained further in her music video. It's the portrayal of sadness inside one's own self in contrast to the nonchalant, disenchanted nature of society; it is an ugly truth many can relate to.
8. Beck – Lost Cause
Easily one of the best songs about insecurities, Beck brings a beautiful message with "Lost Cause." I emphasize the message because there isn't a ton of variation in the production. Beck focuses on the vocals while providing a consistent acoustic guitar progression.
My interpretation from the lyrics is that Beck struggles to let go of a love that's already a lost cause. Behind the calming guitar, melody are brief wisps of backing vocals and winding, reverberated guitar notes. These are hidden throughout the track but add a lot of emotion to the whole song.
9. Blur – Coffee and TV
Released with their sixth album 13, Blur brings imagery of our society and how people treat each other. Additionally, the song gives hope that regardless of how the world treats you, there will be somebody that will love you for who you are.
The production in this song is interesting as the tonality conveys positive and more depressive elements simultaneously. Where the chord progression picks up, it follows by going in the opposite direction. Another great representation of how others can build us up, just to unexpectedly break us down.
10. Beck – Loser
Another classic from Beck, this song has excellent replay value. With some of the most beloved and memorable melodies from this era, "Loser" is another record most people are familiar with. Primarily due to its fame at the time and its many uses in modern media.
Even though the lyrics can be a little self-deprecating, the production style makes you feel that everything will be alright with its light-hearted vibe. Not to mention it's a catchy song overall, and the chorus will have listeners singing to it every time.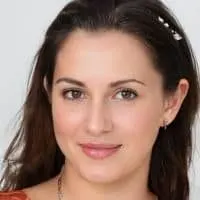 Alexandra loves playing the piano and guitar. She has always been a music lover, but it wasn't until she was in high school that she realized how much she loved to play. It allowed her to express herself without having to be verbally expressive, which is something she found very empowering.