Share on facebook
Share
Share on twitter
Tweet
Share on pinterest
Pin
Being lazy is a universal experience. Sometimes, you really just don't feel like being productive, and that's totally fine. We can't be on all the time – we have to recuperate and recharge.
One of the best things to do when you're feeling lazy is to listen to music about it.
So without further ado, here is my list of the best songs about laziness to listen to when you're lounging around!
1. The Lazy Song by Bruno Mars
Of course, I had to start off with this gem of a song by Bruno Mars. It's definitely one of his most famous numbers, and it's clear to see why – it features a laid-back, slower tempo, a simple melody and chord progression, and relaxed vocals.
In it, Bruno sings about not wanting to do anything, which is definitely a relatable experience. For those days when you just don't feel like getting off the couch, "The Lazy Song" by Bruno Mars is a great background track.
2. Lazyhead And Sleepybones by They Might Be Giants
How could I not include a song called "Lazyhead And Sleepybones" on a list of songs about being lazy? With its cozy backing track, lilting bit, and almost tired-sounding vocals, this song by They Might Be Giants is definitely going to lull you into a coma.
You'll find it exceedingly difficult to get out of bed after listening to this song. With its catchy melody and clever verses, it's going to be stuck in your head for a while. Definitely one of my favorite lazy songs!
3. (Sittin' On) The Dock Of The Bay by Otis Redding
For lazy folks who are looking for a blast from the past, this Otis Redding track is sure to tickle your fancy. It features casual vocals and a signature funk sound that manages to be both groovy and laid back at the same time, and with Otis' rich vocals, you're going to feel even lazier after listening to this track.
"The Dock Of The Bay" is definitely one of the singer's most popular numbers. It features his signature vocals, a catchy chorus and chord progression, and incredible saxophone hits that bring a soulful feel to the track.
4. Banana Pancakes by Jack Johnson
Country fans should definitely give "Banana Pancakes" a listen. It strongly features the acoustic guitar, which plays a lilting rhythm and interesting chord progression that gets you in the mood to dance around the house with your loved one.
Jack Johnson sings about wanting to stay inside all day in this track, which is definitely a relatable mood for those lazy Sundays spent doing absolutely nothing indoors.
5. Lazy by NOFX
A stark contrast to some of the other tracks on this list, "Lazy" actually has kind of an energetic feel to it while still maintaining a laid-back air. It combines punk rock with reggae influences to culminate in a song that at once motivates you to get up and be productive as well as sit back and do absolutely nothing.
With lines like "procrastination is what I do best", you can't help but relate to this track. And if you like what you hear, NOFX has a lot more where "Lazy" came from.
6. Don't Know Why by Norah Jones
Norah Jones will sing you to sleep with "Don't Know Why". It's one of the most relaxing, laid-back songs that the singer has ever released and features her delicate, rich vocals that give this song an almost lullaby-like quality.
"Don't Know Why" isn't the most musically complex track in the world, but that's the beauty of it. It's got a simple message and would make for a perfect addition to your Easy Listening playlist.
7. Morning Is Made by Hush Kids
Hush Kids come together as a duet on "Morning Is Made", singing this beautiful, folk-like track that feels like waking up early in the morning with the sun on your face, warming your bones. It's a very cozy song indeed and encourages you to take the time you need to relax and recharge.
Hush Kids blend their voices beautifully on this track, with their wispy, delicate tones. The instrumentation on this song is also incredibly beautiful, featuring the acoustic guitar, almost no percussion, and a range of orchestral instruments, like horns and flutes.
8. Feels Like a Sunday by Elderbrook
The title really says it all here. If you love haunting, reverbed vocals, and an amazing drum pattern, then I think you'll love "Feels Like a Sunday" by Elderbrook. The singer's vocals are incredibly soft and delicate to start before expanding into something fuller and epic.
The vocals are supported by some simple yet beautiful harmonies that act as a bed for the melody to lie on. This might be a simple song, but it's one of my favorites on this list and is definitely worth listening to.
9. All The Time by Bahamas
"All The Time" is a rollercoaster of a song, even though it's extremely laid back. It combines a sick, distorted electric guitar with haunting vocals and some epic drums to come together in a song that's both relaxing and highly motivating.
"All The Time" is a unique song, to be sure, and is a great track to listen to if you're a fan of artists combining and drawing influence from a range of genres.
10. Lazy Bones by Green Day
"Lazy Bones" by Green Day takes juxtaposition to a whole new level, combining an energetic backing track with lyrics that describe the feeling of being totally lethargic and exhausted.
If you feel like you just have no energy, this just might be the perfect song to get you up and motivated again.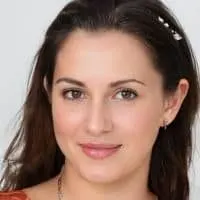 Alexandra loves playing the piano and guitar. She has always been a music lover, but it wasn't until she was in high school that she realized how much she loved to play. It allowed her to express herself without having to be verbally expressive, which is something she found very empowering.