Share on facebook
Share
Share on twitter
Tweet
Share on pinterest
Pin
Not everyone we meet is meant to stay with us forever in life. People come and go to teach us lessons, and the complicated truth is that, at some point in your life, you're going to have to let go of someone you love.
So, whether you've had to go through this before, I've decided to put together this list of some of the best songs about letting go of someone you love.
Grab a box of tissues and enjoy!
1. You'll See by Madonna
Starting us off is the legendary and iconic Madonna, who is considered by many to be one of the best pop artists ever to live. She's known for her high-energy, high concept tracks, but "You'll See" is one of her more emotional numbers.
She's still got that iconic vocal tone that we know and love her for, but it's complemented with a lilting, soulful backing track that serves as the perfect underscore for her voice. This is a proper display of Madonna's versatility and is a song that's worth listening to.
2. My Happy Ending by Avril Lavigne
If you're a fan of grunge/emo music, then you're going to love "My Happy Ending" by Avril Lavigne. She's one of the greatest artists in the pop-rock genre and had a significant impact in the world of alternative music, with her powerful vocals, signature grunge style, and iconic aesthetic.
While this is a more emotional track from Avril, it still maintains that signature hardcore rock sound that the artist is known for. "My Happy Ending" is absolutely one of my favorite songs about letting go of someone you love.
3. What Goes Around Comes Around by Justin Timberlake
"What Goes Around Comes Around" is one of Justin Timberlake's most popular tracks, and it's clear to see why. It features his signature singing style, with the hip-hop sound that he's known for. This song is an actual demonstration of Justin's versatility as an artist.
It features an incredibly satisfying chord progression, fantastic guitar riffs, and that rich, sensual tone that the singer is known for. If you're a fan of the sound of the 2000s, then you've got to give "What Goes Around Comes Around"!
4. Better Off Alone by Katharine McPhee
Katharine McPhee is an artist that has lived in relative obscurity for most of her life, and it's a real shame that she's never really experienced monumental fame. Her music is incredible, and every track features a powerful emotional charge that will tug at the heartstrings.
Her song "Better Off Alone" is a prime example of her incredible songwriting skills. She has a fantastic way with words and knows exactly how to make the most of a simple melody and chord progression and transform it into something fresh and beautiful.
5. Deep Inside of You by Third Eye Blind
Despite the potentially euphemistic nature of its title, "Deep Inside of You" is an incredibly emotional track by Third Eye Blind. It perfectly encapsulates the sound of the 2000s – a combination of a beautiful piano ballad with pop-rock influences and soulful, simple vocals.
It's one of the best songs about letting go of someone you love, especially if you're a fan of classic 2000s alternative music. It's also incredibly catchy and will be stuck in your head for days to come.
6. Bottom of The Ocean by Miley Cyrus
"Bottom of The Ocean" is a song from Miley's early career in music and is the epitome of her sound during the 2000s. It has a super satisfying and unique chord progression that is the perfect accompaniment to Miley's haunting, beautiful vocals.
In it, Miley sings about having to let go of the person who means the most to you and about having to come to terms with the fact that they're going to become another face in the crowd. It's touching and is one of my favorite songs about letting go of someone you love ever!
7. The Scientist by Coldplay
There's a reason why Coldplay's "The Scientist" has more than 1 billion views on YouTube. Coldplay is known for its incredibly emotional songs. However, this one is one of their most heartbreaking – it features a simple chord progression, beautiful lyrics, and those signature vocals that tug at the heartstrings and get you in your feels.
If you've never listened to a Coldplay song, this will make a great introduction. It's a good representation of the kind of music they're known for.
8. White Flag by Dido
Here we have another of my all-time favorite songs about letting go of someone you love, sung by one of my favorite artists of all time – Dido! She's a British musician known for her excellent vocals and clever music, which she's able to make thanks to her classical background.
"White Flag" is one of the most beautiful pop songs out there, with a beautiful chord progression and wonderful melody that will be stuck in your head for days to come.
9. See Ya by Atomic Kitten
"See Ya" by Atomic Kitten takes a more positive approach to the concept of letting go of someone you love. The band flips the script by writing a song about finding the joy in realizing that someone wasn't suitable for you because you'll have more opportunities to find the person that is.
If you need some spiritual uplifting, this is the song. It's got an upbeat backing track, catchy chord progression, and even catchier melody.
10. Wake Up Call by Maroon 5
And finally, we have "Wake Up Call" by the iconic band Maroon 5. The group is known for making smash hits, and their music is often featured on the radio. While Wake Up Call might not be their most favorite number, it's still a bop.
It's got some reggae influences, but with that classic poppy sound of Maroon 5 mixed with some rock. The melody is enchanting, and with its darker sound, "Wake Up Call" could quickly become your favorite track.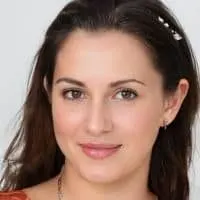 Alexandra loves playing the piano and guitar. She has always been a music lover, but it wasn't until she was in high school that she realized how much she loved to play. It allowed her to express herself without having to be verbally expressive, which is something she found very empowering.