Share on facebook
Share
Share on twitter
Tweet
Share on pinterest
Pin
Mexico has been the source material for many fantastic songs over the years, providing the world with an undeniable cultural influence on many genres of music. It's a place you can't visit without coming back with your fair share of stories.
It's also such a different world to many people who visit the country, which is a big reason it has influenced so many artists over the years.
In this article, I'm going to list the 10 best songs about Mexico that have become long-lasting hits in their own right.
1. Mexico by James Taylor
Acoustic melodies give this record a lofty sound, and James Taylor is a well-known name from the 1970s that created tons of music that people fell in love with. The instrumentation is highly relaxing and provides many sonics that fit the imagery of his lyrics well.
The production quality on the record is extremely bright, considering it was recorded decades ago, and delivers a classic sound that will keep the song relevant for many more decades to come. James has a voice that's perfect for your own internal monologue, allowing you to get lost in your thoughts.
2. The Seashores Of Old Mexico by George Strait
Released in 2005 with his album Somewhere Down In Texas, George Strait is a household name in country music, and this record paints a clear picture regarding his time in Mexico. The record is full of micro-stories that embody many of the views, cultural aspects, and beauty that Mexico has to offer.
The instrumentation matches the tone of the record perfectly, and the song is constructed in a way that makes it sound like a soundtrack to a vacation. You can't go wrong with George's music, and I feel this is one of the best songs about Mexico on this list.
3. Mexico by Shotgun Willy x Yung Craka
This collaboration between the two artists delivers an incredibly catchy flow and melody structure. Hard-hitting kicks, 808s, and other percussive elements are the driving force for this record, and it'll make the body want to start moving involuntarily.
The chorus of this record is highly memorable as it'll get stuck in your head on the first go-around, and the infectious tempo and melodies give the song plenty of replay value. Rap and hip-hop music are very diverse genres, and both artists effortlessly bring their individual styles to their track "Mexico."
4. Stays In Mexico by Toby Keith
Toby Keith is an American icon and is widely loved by multiple generations of listeners. His impact on music and many other artists is undeniable. For many die-hard Toby Keith fans, they'd consider this to be one of the best songs about Mexico on this list.
The drum kit is relentless, keeping the tempo of the song without letting up, and the melodies are full of energy that adds to the danceable energy the song displays. Aside from the instrumentation, Toby's voice is full of passion and dynamics that stick with you long after your first listen.
5. Moon Over Mexico by Luke Combs
A heartfelt record, "Moon Over Mexico" is an impactful record from his beloved album What You See Is What You Get. Although he's widely talented and multi-faceted as a musician, Luke Combs excels with country music and is regarded as a breath of fresh hair for many fans of the genre.
He has an extremely loyal fan base, and for a good reason, as every one of his records is littered with his passion for music, and every note is placed with care. Above all, Luke's music will get you tapped into your feelings due to his raw approach to expressing emotion.
6. Blame It On Mexico by George Strait
A staple record from his album Strait Country, this song holds an upbeat tempo over beautiful acoustic melodies accompanied by George's soft yet catchy vocals. Each verse tells a story clear as day, while his hooks will wrap you in to sing along, lifting your spirits in the same breath.
George has created what seems to be a never-ending discography, and "Blame It On Mexico" is another one of his classics that remains a favorite for many. It exudes musical qualities that aren't found in most modern music today and upholds a standard sonically that's reminiscent of a bygone era.
7. Beer in Mexico by Kenny Chesney
Boasting a hearty country voice, Kenny Chesney delivers a heartwarming tone that never gets old. In his record "Beer In Mexico," the artist speaks about enjoying the simple moments in Mexico, such as having a beer and enjoying the view.
Along with these lighthearted sentiments, the artist also mentions that he spent plenty of time finding himself while enjoying what Mexico has to offer, and it's clear it left a lifelong impact on the artist. I feel this is one of the best songs about Mexico, as the story is genuine and very relatable to many people.
8. Mexico by Jimmy Buffett
One of the more laid-back records on this list, Jimmy Buffet sounds like he doesn't have a care in the world in his song "Mexico." Full of vibrant energy and vocal prowess that seems effortless to the artist, he's considered one of the best at what he does.
This record comes with show-stopping qualities that are perfect for long road trips, and big stage performances always reel the crowds into the song's energy. Each melody complements the next, and the backing vocals ride along with the instrumental without distracting from Jimmy's lead.
9. Mexico by ALESTORM
Offering a different style to this list, ALESTORM delivers a hard rock tune that's beyond catchy, and every melody is bound to get stuck in your head. The vocals are layered in a way that gives the song a cinematic quality and anthemic sound.
With distorted electric guitar melodies and a relentless drum kit, the song comes with all the tropes that make you want to start headbanging. The lyrical content is delivered in a way that brings a little comic relief, while the tune is catchy enough that you'll want to stick around for the end.
10. South Of The Border (Down Mexico Way) by Frank Sinatra
An artist whose showmanship was revolutionary, his music is loved by many people on a global scale. With the blend of light percussion and classic brass melodies, his voice is as soothing as can be on his record "South Of The Border."
Much of his music is perfect for dancing, and this record is no exception as it boasts a light bounce, accompanied by dynamics your ears will love. No matter your music preference, this song will put anyone in a better mood from the moment it starts all the way to the record's final note.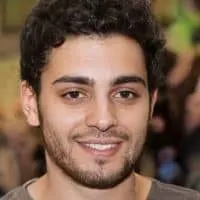 Justin is an audio engineer with years of experience in the field. He has been creating and playing music his entire life, but he really found his passion for engineering when he was introduced to Logic Pro at age 10. Justin has spent countless hours perfecting his craft and now works as a freelance engineer out of Boston, MA.