Share on facebook
Share
Share on twitter
Tweet
Share on pinterest
Pin
Nothing in life, friendships included, lasts forever. The ending of a friendship can hurt just as much as a relationship, and you will inevitably feel like you have lost a part of yourself. Losing a friend to death is another ballgame as you navigate the "new normal" of a life without that special friend.
The songs on this list have been chosen for the emotion they stir up when dealing with the loss of a friend, the end of a friendship, or losing a friend to death.
So without further ado, here is my list of the best songs about missing a friend.
1. Sonny by New Found Glory
Losing a friend can be tough. In "Sonny," a song by pop-punk band New Found Glory, we explore the emotions you feel as you remember the good times with your friend. The song has a cheerful tone and is meant to cheer you up when you feel down.
Recorded in 2002 and featured on the album Sticks and Stones, "Sonny" is one of the band's popular hits that resonated with many teens in the early 2000s. Let your emotions out as you listen to this track chosen for its heartfelt lyrics.
2. Cul-De-Sac by The Wonder Years
The Wonder Years have released songs that an entire generation could relate to. "Cul-De-Sac," from the band's 2013 album The Greatest Generation, describes the painful end of a friendship when people grow up and drift apart.
Dan Campbell explains the emotions associated with letting go of someone perfectly with the lyrics, "I thought my kids would call you uncle. I thought we'd never be alone. I'm letting go."
If you are ever faced with a heartbreaking situation where you feel that a friendship is crumbling and you don't know how to deal with it, "Cul-De-Sac" might be the push you need to let go.
3. Hear You Me by Jimmy Eat World
Not often do bands dedicate songs to fans, but that is exactly what Jimmy Eat World did with the release of their 2001 song, "Hear You Me." The song is a tribute to two of the band's fans, Mykel and Carli Allen, who died in a car crash.
Big supporters of the band, and often involved with helping them find accommodation for their shows and tours, the siblings would often say, "Hear You Me," prompting the band to record a song featuring these words as its title, which was featured on their album Bleed American.
4. Miss You by Gabrielle Aplin
Sadly, it is easy to lose yourself and sight of your dreams, and Gabrielle Aplin captures this feeling perfectly in her latest hit, "Miss You." Released in 2020 and taken from her album, Happy, the song focuses on finding yourself again and rediscovering your dreams that you all but forgot.
With her unique, strangely soothing voice, the singer tackles the emotions that accompany losing touch with who you are as a person and then learning to love yourself again. Let this song inspire you to love yourself as you find your place in life.
5. See You Again by Wiz Khalifa (Feat. Charlie Puth)
This is undoubtedly one of the saddest and most well-known songs ever written about losing someone who was like family. After the death of Paul Walker, Charlie Puth penned this incredible tribute to the actor. "See You Again" is sung by Wiz Khalifa and features the vocal talents of Charlie Puth.
Released in 2015, the song was an instant hit and resonated with people worldwide who have lost someone close to them. I will never forget hearing this song for the first time, and neither will you.
6. People You Know by Selena Gomez
Another "new release" on the list of the best songs about missing a friend, "People You Know," is a song by Selena Gomez and was released in 2020. It has an electronic/dance tune and features powerful lyrics by the young pop singer.
Singing about how quickly friendships can end and friends become strangers, the song is one that we can relate to on some level. While losing a friend is sad, it is sometimes the best thing and can show how much (or little) you know about them, to begin with.
7. I Miss You, I'm Sorry by Gracie Abrams
Breakups, whether breaking up with a friend or lover, are hard and can sometimes leave you wishing you could pick up the pieces and repair the relationship. But, as Gracie Abrams sings in her new single, "I Miss You, I'm sorry," this can be difficult to do when you know the relationship is irreparable.
Released in 2020 from the singer's new album, Rare, the song takes us on a journey of emotions of a girl pining for her broken relationship.
8. Who Knew by P!nk
"Who Knew" is possibly one of the best songs by P!nk, and was released in 2006 on her album, I'm Not Dead. The song is a sad but beautiful tribute to a loved one who was lost to drugs and focuses on the impact this person had on her life.
While she remembers the good times, she reflects on what she has lost. The song is perfect for when you need to remember the good in a friendship that has ended and deserves a spot on the best songs about missing a friend list.
9. Real Friends by Camila Cabello
True friends are rare and may be difficult to find, and even celebrities like Camila Cabello can relate to this, as we find out in her song "Real Friends." With her unique voice and the song's catchy tune, you can't help but listen to this song on repeat.
The song was released in 2018 and features on her self-titled debut album, Camila. Listen to this one loud while pondering all the intricacies of life.
10. I Miss You by Blink-182
Blink-182 is known for their silly, sometimes completely relatable songs. While they generally make music with a pop-punk feel, their fifth studio album, Blink-182, featured a few songs with a different sound. One of the most popular songs from this album is "I Miss You."
With an almost sad tone, "I Miss You" is a song about missing the one you love or even just missing a friend. People impact your life in different ways, and the song is a great exploration of the emotions you feel when missing these people.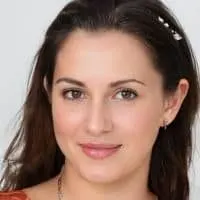 Alexandra loves playing the piano and guitar. She has always been a music lover, but it wasn't until she was in high school that she realized how much she loved to play. It allowed her to express herself without having to be verbally expressive, which is something she found very empowering.