Share on facebook
Share
Share on twitter
Tweet
Share on pinterest
Pin
Yes, you read that right. In this article, I will take you through some of the best songs about monkeys because sometimes, when life gets overwhelming, you just have to listen to songs about monkeys.
Let's get to it!
1. Dance Monkey by Tones And I
There's no way that you've never heard "Dance Monkey" by Tones And I. When it was first released, it played on the radio non-stop and continues to get airtime today, thanks to how damn catchy and addictive this track is.
"Dance Monkey" might sound like a fun title, but this song has a deeper sad meaning. It's about conforming to society's unattainable expectations and becoming someone you never wanted to become.
2. Monkey Wrench by Foo Fighters
Thanks to their iconic rock style, the Foo Fighters are one of the most popular bands in history, with many upbeat, high-energy tracks on their discography. "Monkey Wrench" is probably one of their more absurd songs and its music video, but that doesn't mean it's not a great song.
It's a fantastic song and perfectly captures the sound of the Foo Fighters. They've got an out-there style, with plenty of metaphors and exciting lyrics to decode that makes listening to any of their music an activity. Check out this track when you get the chance.
3. Shake That Monkey by Too Short
If you're looking for a hardcore rap song with a cooky feel, definitely check out "Shake That Monkey" by Too Short. It's an incredibly catchy track with a sick beat that'll make you want to get up and bust a damn move.
However, I'll say that you probably don't want to be listening to this song if you're in the same room as your parents. Its subject matter is a little more on the explicit side of life, but it's still a great track that you should definitely listen to.
4. Shock The Monkey by Peter Gabriel
Peter Gabriel is known for his cerebral, wacky, psychedelic music, and "Shock The Monkey" – which is one of his most popular tracks – perfectly encapsulates his style. He's also known for his trippy music videos, and I recommend you give this song's video a watch.
"Shock The Monkey" is an incredibly groovy number, and I'm sure you've already heard it before. It features Peter's iconic vocals, with some fantastic synth and brass hits that will get you up and dancing before you know it.
5. Brass Monkey by Beastie Boys
If you're looking for a track that sounds like classic 90s rap with a weird, modern twist, I strongly suggest you give "Brass Monkey" by Beastie Boys a listen. Beastie Boys are a relatively new band, but they've already made a name for themselves in the music industry.
They're known for their incredible musical versatility, having explored several genres throughout their lifetime. "Brass Monkey" is one of their more fun songs and makes a great soundtrack to getting pumped for the day.
6. Monkey Suit by Bruno Mali (feat. Rick Ross)
Brno Mali is another artist who is relatively new to the music scene, but he's already garnered quite a bit of attention for his new-wave rap style. His song "Monkey Suit," which features the legendary Rick Ross, is one of his most popular tracks, and for a good reason.
Rick Ross is known for his futuristic, cyberpunk-esque sound, and this collaboration with Bruno Mali is a match made in heaven. The two rap styles complement each other perfectly, making this an all-around fantastic rap song for all kinds of music fans to enjoy.
7. Monkey by George Michael
You probably know George Micheal from his smash hit "Careless Whisper," which is, without a doubt, his most famous song, but I'm sure that you've also heard "Monkey" at some point in your life. It's another of his wildly popular tracks and still gets played on the radio today.
It features his iconic 80s sound, with epic drums, fantastic instrumentation, and Georges's iconic vocals that speak to your soul. If you've never heard this track before, what are you waiting for! Could you give it a listen and thank me later?
8. Me and my Monkey by Robbie Williams
Don't let the quirky title of this track fool you, "Me and my Monkey" by Robbie Williams is primarily considered the best song he's ever released. It's got a lot of hidden meaning to it that I won't spoil so that you can interpret the song for yourself.
This song fully captures the Robie Williams sound, with a big backing track, brass and guitar ad-libs, and Robbie's powerful, signature vocals that tug at the heartstrings. This is easily my favorite song on the list, and I hope you love it.
9. Monkey Man by The Rolling Stones
The Rolling Stones is one of the most famous rock bands globally, known for its signature style and cinematic-sounding music. "Monkey Man" sounds like it could be straight out of a bank heist movie.
It's got a beachy, western sound that gives it that signature cinematic quality. The guitar features heavily, with a sick drum beat and an addictive bassline that will have you playing this song on repeat for days to come. You've been warned!
10. Monkey Gone To Heaven by Pixies
And finally, I thought I'd end this list off with one of my favorite psychedelic rock songs by one of the greatest rock bands in the world. "Monkey Gone" by Pixies is one of their most popular numbers, and after just a few seconds of listening, you'll understand why.
It features the band's classic distorted vocals, with an epic rock guitar riff and fantastic drums. If you're in the mood to bang your head and get a little angry, then I strongly suggest you have a listen to "Monkey Gone."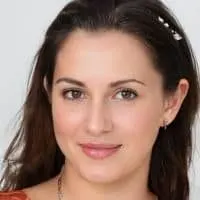 Alexandra loves playing the piano and guitar. She has always been a music lover, but it wasn't until she was in high school that she realized how much she loved to play. It allowed her to express herself without having to be verbally expressive, which is something she found very empowering.