Share on facebook
Share
Share on twitter
Tweet
Share on pinterest
Pin
Children often fear monsters, crying out that monsters live in their closets or under their beds. Monsters are a common theme in music and often refer to the demons in one's head.
While we all fight battles that others may not be aware of, feeling like a monster because we don't fit the mold is one of the hardest to deal with. This list features music for all ages, including fun parodies like that of R.E.M.
So without further ado, here is my list of the best songs about monsters!
1. Monster by Kanye West
"Monster" by Kanye West, also known as Ye, is different from the sound that would expect from this rap artist. With its eerie sound and explicit lyrics, the song has been rumored to be an admission that the rapper is deranged.
While there is no formal admission, the lyrics tell another story and have had fans guessing since its release in 2010 on Ye's album My Beautiful Dark Twisted Fantasy.
This is one singer who has been embroiled in his fair share of controversy, but this does nothing to take away from the fact that he is an incredible artist.
2. Furry, Happy Monsters by R.E.M
"Furry, Happy Monsters" is a fun parody of R.E.M's hit song Shiny Happy People and was recorded in 1991 for an episode of Sesame Street. The song featuring Michael Stipe on vocals reassures kids that monsters are not always bad and can be happy and friendly.
This is a fun song aimed at kids and features on our best songs about monsters list due to its fun, catchy lyrics and the undeniable talents of Stipe and his band. Add "Furry, Happy Monsters" to your morning drive playlist and teach the kids that not all monsters are worth fearing.
3. Die Monster Die by The Misfits
"Die Monster Die" is a great rock track of the 90s. While many think the singer is describing a dream, no one really knows the true meaning behind the lyrics to this song by the band The Misfits.
Does it have a hidden meaning, or is it simply a fun, catchy song that will get stuck in your head for weeks? Give this 90s classic a listen and decide for yourself.
4. Monster Mash by Bobby Pickett
Nostalgia at its best. That is one way to describe this fun song by Bobby Pickett. It is a childhood classic for many and has a catchy tune that will get stuck in your head all day.
This playful song about monsters was recorded in 1962 and featured on The Original Monster Mash album. Add this classic tune to your next party playlist and watch the guests go wild as they dance to the beat.
5. Monster by Lady Gaga
"Monster" by Lady Gaga is a dance track with a difference. Describing a bad relationship, she lashes out at her former love, who made her fear being herself. While the song tells the story of a man who essentially "ate her heart," it has a sense of power, and she seems to regain control of who she is.
Lady Gaga is one of the best artists in the modern music world, and this 2009 offering from her album The Fame Monster deserves to be on any best songs about monsters playlist. Add it to yours today and take back the power with Lady Gaga's "Monster."
6. The Monster is Loose by Meat Loaf
Meat Loaf was known for his incredible vocal talent and amassed millions of fans with hits like "The Monster Is Loose." Recorded in 2006, the song featured on his album Bat Out Of Hell III.
The song has a heavier sound than most of Meat Loaf's hits and is about breaking free from the demons that hold you back. It is truly a song of power and deserves a spot on your playlist.
7. The Monster by Imagine Dragons
Imagine Dragons is a band that seems to have been around forever. With hit after hit being released, the band has made music for games too. "The Monster" is a song recorded specifically for use in the computer game Infinity Blade III.
The song was recorded in 2013 and is a hit amongst the gaming community, which features players of all ages, backgrounds, and genders. Listen to "The Monster," and you will understand why the band is so popular for their descriptive music.
8. Thriller by Michal Jackson
Michael Jackson is and will always be known as the King of Pop. His 1982 hit song "Thriller" became the best-selling album of all time and has sold over 70 million copies since it was first released.
The video accompanying the song made history the first of its kind. A short film, "Thriller," was inducted into the National Film Registry and is still considered one of his greatest works.
Love him or hate him, Michael was a great artist with an unmistakable talent.
9. MONSTERS by Shinedown
For metal fans, "MONSTERS" by Shinedown is worthy of a spot on the best songs about monsters playlist. Recorded in 2018 and featured on the band's album Attention Attention, the song focuses on the inner demons that we all face.
Whether battling addiction, illness, or mental problems, we all fight against something or another in life. What is your monster? And can you overcome it?
10. The Monster by Eminem ft. Rihanna
Eminem and Rihanna make a great vocal pairing on the song "The Monster." With a sweet melody by Rihanna about making peace with the demons in her head, the song becomes darker as Eminem comes through with his explicit lyrics.
The duo recorded " The Monster " in 2013 and is available on Eminem's album The Marshall Mathers Lp 2. This song is great when you are facing a tough time and need to face and embrace your dark side.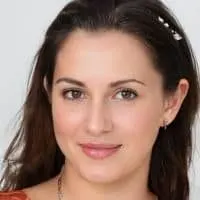 Alexandra loves playing the piano and guitar. She has always been a music lover, but it wasn't until she was in high school that she realized how much she loved to play. It allowed her to express herself without having to be verbally expressive, which is something she found very empowering.