Share on facebook
Share
Share on twitter
Tweet
Share on pinterest
Pin
There is something inherently self-indulgent about most pop songs. They are often self-aggrandizing, wish-fulfillment fantasies full of deep-seated desires. Some artists take it to the next level, however, and pen paeans to narcissism.
Narcissism is a psychologically recognized tendency toward entitlement, self-admiration, and selfishness. It is a recognized pathology, but anyone can show the signs.
Some of these songs are about narcissists, some are from the point of view of the narcissist, some offer advice, others offer warnings, but all of them are worth a listen.
Here is my list of the best songs about narcissism of all time.
Most young people are narcissists and this song describes that phenomenon. Lines like, "Cause we're young and we're reckless," "I'm a nightmare dressed like a daydream," and "Boys only want love if it's torture / Don't say I didn't warn ya," hint at the admission of guilt.
There is zero compunction about the reign of emotional terror this Taylor Swift creation intends to visit upon some poor, lovelorn soul.
Bonus narcissism personality disorder points go to this song since it was covered by known narcissist Ryan Adams.
2. Back Stabbers – The O'Jays
Most people have had the experience of being betrayed. This song perfectly encapsulates the pain and the frustration of dealing with back stabbers.
Narcissists are capable of "smilin' in your face" while they take from you and betray you. Listen carefully to the warning given by these perennial R&B top 100 mainstays from the 1960s.
3. No More Drama – Mary J. Blige
The selfishness of a narcissist inevitably leads to drama and Mary J. Blige is tired of it on this 2001 track off the No More Drama record. (She was so ready to be done with the drama that she named the record after it!)
This is the perfect track for when the entitlement and lack of empathy of a narcissist has wreaked havoc all over the lives of those around them. Blige spins a tale of heartbreak, lessons learned, and ended friendships as only she can.
4. Liar – Henry Rollins Band
Something seems off about this track from the very beginning.
Henry Rollins, who made his name as the lead singer of agro-punk outfit Black Flag, starts this single off with a jazzy, down-tempo groove. The brushes sweep across the cymbals, the bass guitar meanders, and Rollins speak-sings the first verse in a sinister monotone like some wayward self-help guru. Not what might you might expect from a punk rocker.
The lyrics outline the characteristics of a narcissist like Rollins is reading from the DSM IV. Once you have been lulled into complacency by the faux easy listening of the verse, Rollins pulls the rug out from under you with a violent, feedback-drenched turn into the chorus.
He comes out and states plainly that he is guilty of one of the quintessential traits of a narcissist, "I'm a liar / I'll tear your mind out."
5. I Don't Care Anymore – Phil Collins
Eventually, when dealing with a narcissist, you get to the point where you don't care anymore and that's where we find Phil Collins for the duration of this song. Game playing, rumor spreading, and all kinds of manipulation are the order of the day for the antagonist of this song, and Phil is done with it.
Once there is nothing left to lose, the narcissist loses their power over their victim and here we find someone who has been pushed to the limit and won't be hurt any longer.
The beginning of the song is a low and slow growl and Collins describes his list of grievances. By the time he gets to the bridge section of the song, he is cautiously optimistic with the chiming of the guitar part obscured by a fuzz effect to suggest that things might be clearing up.
Here's hoping he finds his way out of the miasma. Judging by the howls of the crescendo, he does.
6. You Don't Own Me – Lesley Gore
Objectification is a hallmark of the narcissist as psychologically they see the world as belonging to them. Lesley Gore has observed this in her own doomed relationship and is pushing back against it. As the lyrics indicate, she won't be owned and she won't be someone's toy.
This Quincy Jones-produced 1960s classic has appeared in a number of movies including Suicide Squad (2016) and First Wives Club (1996) and has become something of an anthem for women who won't be controlled any longer by society or their relationship.
7. Don't Come Around Here No More – Tom Petty
We know Tom Petty as someone who has refused to back down (on 1989's "Won't Back Down") and someone who has learned to fly (on 1991's "Learning to Fly") but he started making that journey to self-acceptance and transcendence with 1985's "Don't Come Around Here No More."
The song is a message for the person who has made his life hell. The only way to escape from the manipulation of a narcissist is to cut them off completely.
8. Linger – The Cranberries
Some songs operate as an admission of guilt, other songs act as an accusation. This 1993 song by Irish rockers The Cranberries is one of the latter. It's a song that tells the story of someone with no compunction for being a taker and the mournful pleas of their victim.
9. You're So Vain – Carly Simon
Over the years there has been much speculation about who the subject of this 1972 Carly Simon song might be. Suspects have included Warren Beatty, James Taylor, Mick Jagger (who contributed backing vocals to the track), and a number of other famous and non-famous vainglorious men.
Anyone who has dated a narcissist knows that the inspiration for the song doesn't matter. Every narcissist is the same; the person who thinks that every conversation, every comment, and every song is about them. How vain.
Taylor Swift's foray into country music finds her discovering the person she loves is self-destructively self-involved. After all, who could be so short-sighted as to be mean to Taylor Swift? She is a rich and famous musician who writes songs about all her ex-lovers.
The only explanation is that the person has a diagnosable pathology. Why else would anyone lie, humiliate, and point out her flaws to her? Good riddance!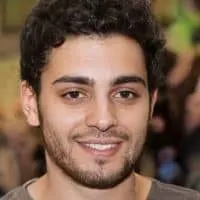 Justin is an audio engineer with years of experience in the field. He has been creating and playing music his entire life, but he really found his passion for engineering when he was introduced to Logic Pro at age 10. Justin has spent countless hours perfecting his craft and now works as a freelance engineer out of Boston, MA.