Share on facebook
Share
Share on twitter
Tweet
Share on pinterest
Pin
The world is a cruel, harsh place, and almost everyone we meet will expect something of us. Living up to someone else's standards is an excellent way to pressure yourself into racing a horse that will continuously taunt you for being slower.
A good wake-up call is needed for people that have not yet realized that we are good enough as we are, wherever, and whoever we are. If you're not hearing the bell yet, take a look at the best songs about not being good enough, and let it ring:
So without further ado, here is my list of the best songs about not being good enough!
1. Needy by Ariana Grande
Smooth, minimalistic, and gentle piano follows Ariana's mellowing voices throughout "Needy. " Whether you've been gaslighted into thinking you were never good enough or were the one sending such hints, "Needy" shows what it's like to sit on both chairs at the same time.
It's a beautiful song through and through, and it low-key inspires you to try a bit harder to keep the flame of love lit, in case you need a bit of extra motivation.
2. Perfect by Simple Plan
"Perfect" was the anthem of the beaten, broken, and battered for decades. Featured on No Pads, No Helmets…Just Balls, "Perfect" is one of the best songs about not being good enough, if not the best of the best.
"Hey, Dad, look at me, think back, and talk to me. Did I grow up according to plan?" It's a song for children hailing from dysfunctional families and broken marriages, but it also sends a message that we are, indeed, human and don't need to be perfect all the time.
3. Slow Dancing In The Dark by Joji
Millions of Filthy Frank fans have continued following their favorite comedian, only this time around, he's casting a much bigger and darker shadow.
"Slow Dancing in the Dark" is one of the most real tunes I've heard in years. I've watched Joji as a life-loving YouTube comedian for years only to see how hurt he was all this time. Regardless of whether you've been a fan of his before he became Joji, "Slow Dancing in the Dark" is one of the top 10 best songs about not being good enough that almost everyone can connect to.
4. Pretty Hurts by Beyoncé
Before we say a word, you may be thinking, "How in the world can Beyoncé sing about not being good enough?" Even the most beautiful singers and artists are human beings, and "Pretty Hurts" paints the world from their perspective.
"Perfection is a disease of a nation" is one of the most famous quotes for a reason. While this tune is in my top 5 best songs about not being good enough, it's easily in the top 2 lyric-wise.
5. Drew Barrymore by SZA
SZA may not be as popular as Lorde or Billie Eilish, but she's an astounding artist that sings about not being good enough at a different level.
"I get so lonely; I forget what I'm worth. We get so lonely, we pretend that it's worse. I'm so ashamed of myself; I think I need therapy." Technically speaking, the elevated doom & gloom was actually followed by a neat proposition. If you feel ashamed of yourself, you may need therapy sessions. Self-care and healing are good things, and I recommend embracing them if you feel connected to SZA's "Drew Barrymore. "
6. idontwannabeyouanymore by Billie Eilish
If any song was purposefully designed to make you feel a certain way, it's "idontwannabeyouanymore" by Billie Eilish. Soft words, tunes, Billie's voice…even the bass drops and licks are too soft for the pounds of hurt packed in this song.
You can't ignore the chord progressions and transitions in "idontwannabeyouanymore"and layers upon layers of exquisite melody. If you're not into pop, you'll soon be. This is my absolute, uncontested favorite, and it is de facto the best song about not being good enough.
7. Liability by Lorde
This is a song that I didn't latch onto straight off the bat, but after a couple of repeats, I realized that the lyrics of "Liability" are speaking to this generation more than anything most contemporary artists are putting out.
"The truth is I am a toy that people enjoy, 'till all of the tricks don't work anymore" It's probably a more sophisticated way of portraying what Eurythmics were saying in Sweet Dreams, but it's also a line tailored for millennials and their unique struggles. I am not in love with "Liability" for its melodies, but I praise Lorde for her wordsmithing genius.
The lower-case "u" amplifies the point Kendrick wanted to make with this song. It hits off with "Loving you is complicated" eight times, right before entering into "Feel like you don't feel confidence in yourself, breakin' on marble floors. "
Although there are quite a few underlying messages implying resentment, the love-hate nature of relationships portrayed by this song leaves parties without self-esteem and not good enough for each other. Certainly not my favorite, but it's more than deserving of being counted among the top 10 best songs about not being good enough.
9. Creep by Radiohead
"Creep" has been the gateway to English rock for several generations now. Radiohead is one of the most massive acts that remain relevant and impactful to this day, and this particular song hits close to home when you least want it to.
"I wish I was special, but I'm a creep, I'm a weirdo, what the hell am I doin' here?" If that doesn't describe my high school days, I don't know what does. A deep song with stunning lyrics, without a doubt, but also one of my favorite 10 songs about not being good enough.
10. Jolene by Dolly Parton
Dolly sings about an imminent breakup with her beloved, who is about to be snatched by Jolene. "With flaming locks of auburn hair, with ivory skin and eyes of emerald green" describes the gorgeous wrecking ball set to demolish her relationship, leaving her powerless and feeling small.
To be perfectly honest, I don't suppose many people get this vibe when hearing Jolene for the first time (or first ten), but it's about not being good enough and being replaced, sadly. On the brighter side, whoever is placing all value in aesthetics does not deserve you to begin with, which is my interpretation of what "Jolene" is about.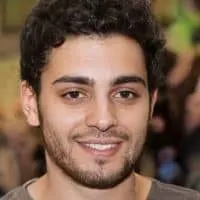 Justin is an audio engineer with years of experience in the field. He has been creating and playing music his entire life, but he really found his passion for engineering when he was introduced to Logic Pro at age 10. Justin has spent countless hours perfecting his craft and now works as a freelance engineer out of Boston, MA.