Share on facebook
Share
Share on twitter
Tweet
Share on pinterest
Pin
Music is meant to inspire and motivate us to breach our limits and push above and beyond any obstacle that life throws at us. Some songs were specifically written to encourage and empower, so let's take a look at the 10 Best Songs about Not Giving Up.
So without further ado, here is my list of the best songs about not giving up!
1. Never Give Up by Sia
Whether you're down after a hard day at work or feeling sad after a rough break-up, Sia is telling you to "Never Give Up." This is one of the most popular singles off of the Lion album, and to me, it sounds like the artist is channeling the king of the jungle when singing, lending us her strength to push onward.
"I won't let you get me down; I'll keep gettin' up when I hit the ground." The refrain is catchy, so whenever you need a little extra motivation, let "Never Give Up" spin a few times.
2. Not Giving Up by The Saturdays
Although electro-pop is a bit cheesy at times, The Saturdays have redeemed the genre more than once. This power group of gorgeous singers is singing one after another before joining forces for one of the most powerful refrains in popular music "If you tell me no, I'm not giving up, no. I'm never giving up, not giving up on love."
The Not Giving Up album is pretty great as a whole, but the title track is definitely one of my favorite Best Songs about not giving up.
3. I Won't Back Down by Tom Petty And The Heartbreakers
The great, late Tom Petty is a man of legend, and with his Heartbreakers, he wrote one of the finest, most inspiring rock anthems called "I Won't Back Down. " Although it's a straightforward song, with simple lyrics and the iconic guitar-playing by the man himself, "I Won't Back Down "is one of the most powerful songs off of Full Moon Fever.
"Well, I know what's right. I got just one life, in a world that keeps on pushin' me around, but I'll stand my ground ". Those are the words of wisdom and encouragement that we all need to endure the last stretch before the finish line.
4. Stronger (What Doesn't Kill You) by Kelly Clarkson
Kelly Clarkson is a unique artist in that her style is recognizable enough for you to know that it's her, and yet she's so creative that you can't really anticipate what's coming your way. "Stronger "is an excellent example of her unpredictability, as it kicks off in a gloomy atmosphere, only to build up and eventually bloom into a motivational song you'd crank in a gym.
"What doesn't kill you makes you stronger, stand a little taller, doesn't mean I'm lonely when I'm alone. What doesn't kill you makes a fighter ". That's precisely what the Best songs about not giving up are supposed to be about. "Stronger "is one of the strongest pop tunes that is arguably one of the most inspiring tunes in the genre.
5. I Will Survive by Gloria Gaynor
"I Will Survive "will turn 50 in six years, and it's been motivating and inspiring generations to soldier on and muster the strength "not to fall apart. " There is a much brighter future, and dreams come true. Gloria Gaynor's message is absolutely clear, and you should use the unbridled strength it promotes to push towards your goals and dreams.
6. Don't Stop Me Now by Queen
When Freddie Mercury sang, the world went silent and listened. "Don't Stop Me Now "is an autobiography of the biggest rockstar that had ever lived. Freddie's sheer voice is enough to inspire me to move, and if you're even the slightest fan of rock, this track will make you unstoppable.
7. Rise by Katy Perry
A strong song about overcoming and surpassing the biggest challenges, "Rise "by Katy Perry probably didn't come as a surprise if you've been a fan. This tune is a mover designed to inspire the lazy and lethargic to become more proactive and pursue all the good things in life. "I won't just conform, no matter how you shake my core "; it's a statement, and it promotes the' do it' mindset.
8. Eye of the Tiger by Survivor
Let's face it, we all think "Eye of the Tiger" and Rocky are synonyms. The OST of the most famous boxing title, "Eye of the Tiger," encourages you to keep going forward, no matter the odds, and no matter how big your opponent may be.
"Eye of the Tiger is the thrill of the fight, rising up to the challenge of our rival" may be the most iconic inspirational line ever, but to be perfectly honest, the classic instrumentation of this tune is just as necessary.
9. I Won't Give Up by Jason Mraz
Hundreds of songs have crossed this theme, but Jason was a bit more specific, organic, and sincere than most. "I Won't Give Up "is a beautiful ballad from Love Is a Four Letter Word, and it's a moving track that transcends genres and styles.
"God knows we're worth it. No, I won't give up "may just be what you needed to hear before you muster up the courage and ask your Valentine for an actual date this time.
10. The Climb by Miley Cyrus
As an old-school rocker, you may assume that a teenage kid with a guitar maybe isn't experienced enough to talk about big dreams, inspiration, and the fabled grind. "The Climb "will prove you wrong, as it's a song that has humbled dozens of pros with its sincerity and organic inspiration.
"Every step I'm taking, every move I make feels lost with no direction. My faith is shaking, but I gotta keep trying, gotta keep my head held high. "Hats off to you, Miley, for being brave to say you're scared and for being strong to endure. Even as a die-hard metalhead, I applaud this tune and dub it one of the 10 best songs about not giving up.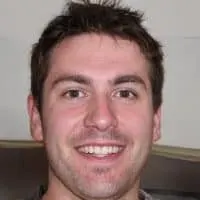 Alex is a man of many talents. He's been playing music since he was young, and has been the main content writer at Tone Start for the past few years. Alex loves to play around with different styles of music and enjoys listening to anything from country to classical.