Share on facebook
Share
Share on twitter
Tweet
Share on pinterest
Pin
We've all got a little psycho in us, and that part usually only comes out during specific situations. While we've all definitely had to deal with someone who was a little psycho, and sometimes, we're the psycho in somebody else's story!
I want to take you through some of what I consider to be the best songs about psychos out there right now!
1. Sweet But Psycho by Ava Max
One of Ava Max's most popular tracks is starting us off, "Sweet But Psycho." It's got a ridiculously catchy melody, with addictive verses and a powerful chorus that makes you want to get up and dance – even if you're listening to it in your car on the way home.
Ava quickly rose to fame after her debut and is considered by many to be the current Queen of Pop. Her songs frequently top the Billboard charts, and we've seen her music countless times on social media, especially on TikTok. It's clear to see why: she's a brilliant songwriter.
2. Psycho by Maisie Peters
Next, we have "Psycho" by Maisie Peters, which is a song filled with girl boss attitude. Maisie juxtaposes quite a dark theme expressed in the lyrics with an undeniably upbeat and almost uplifting backing track – it's the kind of song that lifts your spirits until you start paying attention to the lyrics.
That's precisely why it's one of my favorite songs about psychos. Maisie is a very clever songwriter and is highly dexterous when it comes to her vocal control, dancing around her full vocal range with ease throughout this track.
3. Psycho by Mia Rodriguez
If you've ever felt like indulging in your bad behavior and giving that toxic person in your life just a little taste of their own medicine, then I've got the perfect song for you. It's called "Psycho" by Mia Rodriguez and is the perfect badass anthem for the crazy girls of the world.
Mia's vocals are both delicate and powerful simultaneously, and the chord progression on this track is highly addictive, making clever use of the 'line cliche'. It's one of the best songs about psychos out there and is excellent for anyone who wants to feel like the villain for a while.
4. You're in Love With a Psycho by Kasabian
This is absolutely one of my favorite songs right now. It's incredibly groovy, with a fantastic chord progression, amazing vocals by the lead singer, and is reminiscent of grunge/rock and roll music of the early 2000s. Nobody's doing it like Kasabian.
While the verses are nothing short of excellent, the chorus is where this song really shines. It features lo-fi, detuned vocals, and a matching guitar accompaniment, with killer drums and a beat that makes you want to get up and dance the night away. It's clearly an addictive track, to be sure.
5. Psycho Killer by Talking Heads
If you haven't listened to any of Talking Heads' music yet, do yourself a favor and start with "Psycho Killer." This track epitomizes the band's signature sound – grungy rock and roll from the 2000s that just makes you think of summer vacation.
This song has earned a reputation as a male manipulator track, but I think we're all allowed to indulge in our negative emotions. It's one of my favorite songs about psychos, and I highly recommend giving it a listen – its addictive chorus will be stuck in your head for days.
6. Control by Halsey
Halsey is known for her haunting vocals, signature singing style, and unique musical sound. "Control" is the perfect example of her style – it has a dark sound that perfectly reflects its equally dark theme, with a simple backing track that perfectly accompanies Halsey's stunning vocals.
If you're a fan of darker music (looking at you, Billie Eilish fans), then I think you'll love Halsey's "Control." It's got a sinister sound to it, with lyrics that will haunt you for days after listening – you have been warned!
7. Obsessed by Mariah Carey
I bet you weren't expecting to see Mariah Carey's name on this list. While she's definitely known for her more emotional, uplifting tracks, Mariah has clearly had her fair share of toxic men judging by her song "Obsessed" alone, in which she sings about a particularly annoying man in her life.
The song features her classic R&B style that we know and love her for, with her incredible vocal talents taking the forefront. It's certainly an unconventional song about psychos, but it's still one of my favorites, and I highly recommend you check it out if you've never heard it before.
8. Blank Space by Taylor Swift
I'm sure you're a little less surprised to see a Taylor Swift song on this list – she's garnered a reputation as the undateable sweetheart of show business, perhaps unfairly. While Swift is definitely known for her more emotional music and country influences, she's no stranger to releasing a darker, more badass track.
"Blank Space" is precisely one of those tracks. It combines a not-so-happy theme in its lyrics with a pretty energetic and upbeat backing track, over which she sings about the trouble of dating men, and how it's generally men that leave a relationship better off.
9. I'm Gonna Show You Crazy by Bebe Rexha
Bebe Rexha is a master of the pop genre, and so many of her songs have been smash hits over the years. "I'm Gonna Show You Crazy" is definitely one of her most famous numbers and recently experienced a resurgence of popularity thanks to TikTok.
It's a song about playing the role of the 'psycho' that toxic people project onto us. If you've ever experienced that, then you're going to love this track.
10. Psycho by Muse
And lastly, but certainly not least, is "Psycho" by Muse, which perfectly encapsulates the feeling of giving in to your darker emotions and letting yourself be the psycho for a change. It's got a sinister metal sound that chills you to the bone and is one of my favorite songs about psychos for sure.
The electric guitar takes the forefront on this track (it's a metal song, after all), while the vocals take on a haunting, airy quality. The lyrics are appropriately dark, so if you're someone who doesn't mind listening to this kind of music, you're going to love "Psycho."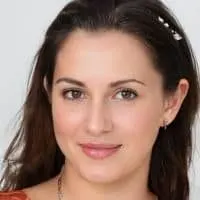 Alexandra loves playing the piano and guitar. She has always been a music lover, but it wasn't until she was in high school that she realized how much she loved to play. It allowed her to express herself without having to be verbally expressive, which is something she found very empowering.