Share on facebook
Share
Share on twitter
Tweet
Share on pinterest
Pin
Rainbows are a sign that no matter how bad the storm, there is always something good coming. They are also a strong theme in music and are used to convey positivity, change, or happiness.
The songs listed below are chosen from various decades, musical genres, and big and lesser-known names in music.
So without further ado, here is my list of the ten best songs about rainbows!
1. Somewhere Over The Rainbow by Judy Garland
Fans of the movie The Wizard of Oz will be all too familiar with "Somewhere Over the Rainbow" and are likely to agree that Judy Garland gave possibly one of the best vocal performances in the 1939 movie.
Although this is not the only time that Garland graced us with her beautiful voice, it is undoubtedly one of her best performances. Singing of hope and dreams of a better life, "Somewhere Over the Rainbow" should be on every best songs about rainbows list.
2. Rainbow by Kesha
Kesha has a way of evoking the most powerful emotions with her music, and the song "Rainbow" from her 2017 album of the same name will leave you in awe at her abilities. We have to say that each lyric hits on a level that is quite painful in its raw beauty and truth.
Rumored to have been written in rehab for addiction and depression, "Rainbow" is a song of hope and finding yourself again. With her powerful voice, Kesha guides you through her own journey and leaves you feeling powerful and assured that there is indeed a rainbow after the storm.
3. Double Rainbow by Katy Perry
True love is rare and is not experienced that often, much like the likelihood of a double rainbow. Katy Perry takes this idea and creates a love song with a difference from her 2013 release of "Double Rainbow."
Describing her partner's love as unique and rare, the song is a beautiful dedication to finding the perfect person. "Double Rainbow" is taken off Perry's album Prism and is the perfect song to dedicate to your significant other.
4. She's a Rainbow by The Rolling Stones
Imagine being the inspiration for a Rolling Stones song? Anita Pallenberg was lucky enough to know how this feels as she was rumored to be the woman the song "She's a Rainbow" refers to. While the band kept mum about the mystery woman, fans and critics knew better.
Released in 1967 on the album Their Satanic Majesties Request, the song was an instant hit and told the story of a truly majestic and beautiful woman who has an insane influence over a man.
It has a fun tune and sounds more like a ditty than a romantic song. It is a true classic that deserves to be on any best songs about rainbows list.
5. Rainbowland by Miley Cyrus ft. Dolly Parton
"Rainbowland" has often been described as a song of unity. The collaboration between Miley Cyrus and her Godmother, Dolly Parton, resulted in a song that could be considered an anthem for peace and harmony between people, regardless of their religion, race, or gender.
"Rainbowland" was released in 2017 on Cyrus's album Younger Now and has a new-age country sound that might just turn you into a country music fan. Add this track to your best songs about rainbows playlist today and enjoy the coming together of two great artists.
6. Rainbow by Sia
It is not often that a song moves me to tears, but "Rainbow" by Sia has done exactly that. Released in 2017, the song was written and recorded for the My Little Pony: The Movie soundtrack but deserves more recognition than it is currently getting.
"Rainbow" will take you on an emotional rollercoaster as it explores the feeling of losing hope and giving up on your dreams.
Somewhere, in the midst of despair, hope returns, and we learn that it is possible to go on and follow our dreams. Sia has a unique and powerful voice that conveys the possibility of dreams coming true.
7. Chasing Rainbows by Robot Orchestra
It is quite a rare occurrence to find a song that is powerful enough to evoke emotion despite having no lyrics. "Chasing Rainbows" by the group Robot Orchestra is one of these songs and has been put together using only sounds and instruments.
Released in 2015 on the band's album of the same name, the song has a somewhat psychedelic sound that is perfect for meditation or just to let your mind relax. Pop this song on your playlist, close your eyes, and let the music transport you to a peaceful place.
8. Sunshine, Lollipops and Rainbows by Lesley Gore
A good and happy relationship can make you feel like you can conquer anything. Isn't this the love that we all dream of? Recorded in 1963 for the album Lesley Gore Sings of Mixed-Up Hearts, the song Sunshine, Lollipops and Rainbows describes this type of love.
With a fun, happy tune, Gore sings about the almost fantasy-worthy relationship that she has with her lover.
This song is a great pick-me-up for any occasion, even those days when you feel like you will never find your soulmate, and will inspire you to seek love that makes everything else just fade away.
9. Rainbow by Kacey Musgraves
Sometimes a song can be so powerful that it needs very little in terms of instruments and focuses on the lyrics more than anything else.
"Rainbow" by Kacey Musgraves is a sweet yet inspiring song that features the singer's voice and a piano. A song of hope and chasing your dreams, "Rainbow" is a song that is worthy of the last spot on our best songs about rainbows list. Please give it a listen and let this song give you the power to dream.
10. Pocket Full of Rainbows by Elvis Presley
Elvis Presley was a true musical icon with a voice and looks that made women swoon. His song "Pocket Full of Rainbows" was released in 1960 and featured in the movie G.I. Blues.
The song centers around the idea that no matter what happens in life or how dark things truly get, love conquers all and overshadows all the pain Presley faces. It is a beautiful love song with that unmistakable crooning voice that Presley was famous for.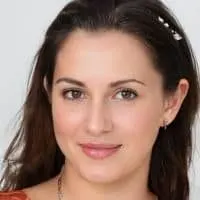 Alexandra loves playing the piano and guitar. She has always been a music lover, but it wasn't until she was in high school that she realized how much she loved to play. It allowed her to express herself without having to be verbally expressive, which is something she found very empowering.