Share on facebook
Share
Share on twitter
Tweet
Share on pinterest
Pin
Revenge is one of the most powerful emotions that humans experience. No matter how much we try to deny or ignore it, we've all experienced the surge of anger and desire to take action on someone or something that's wronged us.
Countless stories center around a character wanting revenge as a focal point, and it's that that drives the plot forward. That makes sense, right?––revenge is a hunger for action.
Revenge is also a topic that's as old as music itself too. Over the years, musicians have distilled their want for vengeance into their craft, all focused on different topics.
Here's my list of the best songs about revenge!
1. Before He Cheats – Kelly Clarkson
Consider yourself lucky if you've never been cheated on before. Nothing can describe how the earth shatters beneath you, and the torrent of betrayal, hurt, and anger that follows.
But Kelly Clarkson does a fantastic job of describing the anger aspect in her anthem Before He Cheats.
This is the first song that pops in my head when asked about music focused on revenge. If the relentless guitar, fiddle, and drums in the chorus don't sell you on Clarkson's power, then listen no further to the lyrics as she details the how of her vengeance.
Perfect for sing-alongs and karaoke nights, I can't help but want to take up arms with Kelly Clarkson and sing right along. Someone has to right the wrongs of cheaters, right?
2. In the Air Tonight – Phil Collins
Another classic! Arguably Phil Collins' most famous song. In the Air Tonight is a sendoff of the power grief and anger have over people.
Released in 1981, the song was inspired by a tumultuous divorce Collins' was going through at the time. Packed with metaphor in its lyrics, the phrase "in the air tonight" refers to the tension and negative emotions lingering between them, and that is one such example.
The tension of the proceedings is in the song too and is present in the song's percussion. The buildup and breakdown of the drums are a favorite part of many, and I would be lying if I said it wasn't mine, too.
3. Wake Up Call – Maroon 5
Throughout the decades, pop group Maroon 5 has reincarnated over and over again in its sound and is now renowned for its lighthearted, danceable bops. That being said, watch out for the sharp teeth in their bite.
Wake Up Call concerns the raw anger of cheating. Listen carefully to the lyrics––you might be in for a surprise!
It's darker than I remembered, anyway! With a chord progression like that, murder's never been so catchy.
4. Coward of the County – Kenny Rogers
Some of the best country songs are the ones that tell stories, and this one is no exception. Kenny Rogers' lyrics paint a vivid picture, wrapping the listener up in each scene.
Coward of the County was released in 1979 and proved to be an enormous hit, transcending country radio waves to the peak of the Billboard Top 100. To this day it continues to be timeless.
I'm intrigued by the lines in the second chorus "And Papa, I sure hope you understand/Sometimes you gotta fight when you're a man." Straightforward, these lyrics capture the complexity of our jumbled-up emotions.
5. I Shot the Sheriff – Bob Marley
For many, Bob Marley is the voice of reggae music, and his single "I Shot the Sheriff" continues to echo through the decades. Relevant and honest, Marley's anthem to justice remains irresistible.
A year after the release of Marley's original rendition in 1973, Eric Clapton released a cover that sent the song soaring to new heights. Its popularity has even eclipsed the original in certain circles.
The song's catchy chorus will lodge itself in your brain, but I'm especially fond of the bass line. If you ask me, that's where the power in this piece lies!
6. Training Montage – the Mountain Goats
Success is considered to be the greatest form of revenge, and no one understands this more than the Mountain Goats in this driven single. Talk about an anthem for getting you pumped up to conquer the world!
This is best encapsulated by the lines "I'm doing this for revenge/I'm doing this to try and stay true." If you're wronged in a deep and personal way, you may experience a shaken identity.
A large part of recovering from this is figuring out what your values are and how to recapture them. As such, revenge for you might look like personal growth instead of striking back.
7. Revenge – P!nk ft. Eminem
Listen to this once, and you (along with me!) will be mourning the loss of an official single release for this earworm. What the world would have been like if we had it!
Revenge songs about cheating never get old. Please, keep them coming!
While catchy and upbeat, there's an undercurrent of sadness in the music that keeps the listener engaged. P!nk sings of revenge being sweet, but how true is that?
Revenge is often a response to being wrong, but it can sometimes leave a person feeling as empty as they were before.
8. How Do You Sleep? – John Lennon
Not gonna lie, listening to this made me laugh. The ruthlessness of John Lennon's indictment against Paul McCartney is so blatant in this song, and now immortalized because of it.
The two former Beatles made up later in life, before Lennon's death. Lennon also redacted the song's dedication, claiming it was directed at himself.
Only he will know the truth to that though.
9. Better than Revenge – Taylor Swift
Released in 2010, Better than Revenge marks the shift in Swift's career away from her original country roots. Listen no further to her ruthless vocals driven by the electric guitar for more proof.
Jealousy is an emotion with a ton of baggage associated with it, but it's an undeniable part of the human experience as well. Often we can lash out and act ugly in response to its torrent, but only through maturity can we get a grip on it.
Swift was young when she wrote and released Better than Revenge, so it only makes sense her perspective has shifted since then.
10. Forget You – Cee Lo Green
First, gotta pour one out for Cee Lo Green, whose vocals are so top-notch that he can cry in-tune to the song. It's the cherry on top of this absolute banger, one that's written for belting out the chorus.
Forget You is fun to its very core, both music and lyrics. If you ask me, that's how it should be, when you delve into the song's meaning.
Breakups can erode a person's self-worth, especially ones rooted in another's pettiness. I've been there, but like Green sings about, you eventually have to say "forget you" to the other person and leave them behind where they belong.
Doing so can give you an enormous boost of confidence. No one should be defined by another's opinion of them; Cee Lo Green knows this too well, and Forget You is the perfect anthem to it.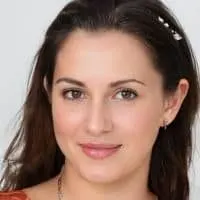 Alexandra loves playing the piano and guitar. She has always been a music lover, but it wasn't until she was in high school that she realized how much she loved to play. It allowed her to express herself without having to be verbally expressive, which is something she found very empowering.