Share on facebook
Share
Share on twitter
Tweet
Share on pinterest
Pin
Flowers, and especially roses, are a common theme in music. They can refer to a person, a place, or a thing of beauty. You will find a great mix of songs on this list from all genres of music that will have you singing along in no time.
So without further ado, here is my list of the 10 best songs about roses!
1. Kiss From a Rose by Seal
Seal burst onto the music scene in 1991 when he released his first album. But, his second album, Seal II, released in 1994, catapulted him into stardom with the song "Kiss From a Rose." The song became an instant hit with his smooth voice and a powerful chorus.
While the singer has never revealed who or what the song is about, many fan theories suggest the song is about his true love. I guess we'll never know, but we can still enjoy the song for the masterpiece that it is.
2. Bed of Roses by Bon Jovi
If ever a classic love song existed, this would be it. "Bed of Roses" is a song from Bon Jovi's 1992 album, Keep The Faith, and describes the overwhelming love that the singer has for his significant other.
The song is a metaphor with the title referring to his want and needs to care for his love, despite the pain and torture he is going through.
"Love this song so much! The power, the beauty, Wow!." That's how one fan describes this iconic song that has left many women swooning.
This is the perfect song to dedicate to the love of your life.
3. For the Roses by Joni Mitchell
"She is something else, so brilliant." I don't think I could fathom a better explanation for Joni Mitchell and her song "For the Roses." Released in 1972 as part of the Asylum album, the song is now 50 years old but is timeless.
A song about moving on and getting things done, "For the Roses" is considered one of the best Joni songs by fans worldwide. Joni Mitchell deserves your time, so run yourself a hot bubble bath, pour a glass of wine, and soak as you listen to one of the most prolific voices of our time.
4. Rose of My Heart by Johnny Cash
"Rose of My Heart" has to be one of the most beautiful love songs ever written and is only made better by the soothing sounds of Johnny Cash's voice. Originally sung by Hugh Moffat, Cash released "Rose of My Heart" on his 1986 album, American V: A Hundred Highways.
The song centers around Cash singing about his lover and how much she means to him. Sung with true passion and from the heart, the song is considered one of his best hits, with listeners describing it as a song "sung with love in his heart."
Please give it a listen and be blown away by the vocal talents of Johnny Cash.
5. A Rose is Still a Rose by Aretha Franklin
When life seems to be throwing you a curveball and everything is going wrong, you are still you. This is the powerful message that soul queen Aretha Franklin conveys in her 1998 song "A Rose is Still a Rose."
Taken off her 34th album of the same name, "A Rose is Still a Rose" is a song for all women who feel they are not good enough. It reminds women everywhere to stand up tall, straighten their crowns, and be the queens they are born to be. If you are ever having a bad day or questioning your worth, this is the perfect song to cheer you up.
6. La Vie En Rose by Edith Piaf
"La Vie en Rose" is one of those true classics you will have listened to at least once. Although it is sung in French, the song stirs emotion as Edith Piaf takes us on a musical journey with her powerful yet soulful voice and passionate tone.
The title directly translates to "life seen through rose-colored glasses" and reminds us to stop seeing the bad in everything and focus only on the good and the happy.
Covered by several artists like Louis Armstrong in 1950, and more recently Lady Gaga in the 2016 movie A Star is Born, the original remains the best.
7. Spanish Rose by Van Morrison
You can hear the emotion in Van Morrison's voice as he sings "Spanish Rose." Released in 1967 and featured on the album, Blowin' Your Mind, the song stirs up those hidden emotions and will make you think of a lost lover or a relationship gone sour.
While the mystery behind the inspiration for the song remains a secret, Van Morrison has fans feeling like they want to visit Spain and let some Senorita break their heart. If songs about love and heartbreak are your tea, you will love "Spanish Rose."
8. Desert Rose by Sting
"A message to future generations: Don't let this song die!" This is one of the best comments I have come across on videos for "Desert Rose." Sung by Sting, the song has an almost eerie feel with the haunting sound of Cheb Mami and his Arabic singing starting off the song.
Coupled with the smooth voice of the former Police band member, the song has become iconic since its release in 1999 as it featured on Sting's album, Brand New Day. A song of longing for love and seeing his love, the singer will move you to tears with this love song with a difference.
9. A Rose by Any Name by Blondie
You have been missing out if you have never heard of Blondie, an iconic brand extremely popular between the late 70s and early 80s. True to their 80's sound, "A Rose by Any Name" was released in 2013 on the band's album, Ghosts of Download.
Sticking with what they know, the band – led by lead singer Debbie Harry – made a comeback with new music that still had a classic sound.
This song is sure to put you in a good mood as Harry sings of taking stock of what's important and staying true to yourself, regardless of what you have been through or been called.
10. Mother Rose by Patti Smith
Prepare to be moved by this ultimate tribute to motherhood and all it entails when you listen to "Mother Rose" by Patti Smith. Paying homage to her mother, who passed away in 2002, Patti sings of her journey of becoming and being a mother.
Released in 2004 and featured on the album Trampin, the song is beautiful and explains a woman's life in the most beautiful detail.
As one listener commented: "Patti made me realize years ago that in fact I was not alone in this world," and I couldn't agree more. This is a song for all women.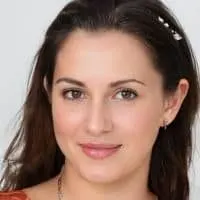 Alexandra loves playing the piano and guitar. She has always been a music lover, but it wasn't until she was in high school that she realized how much she loved to play. It allowed her to express herself without having to be verbally expressive, which is something she found very empowering.