Share on facebook
Share
Share on twitter
Tweet
Share on pinterest
Pin
Music has a tendency to offer the perfect soundtrack to our lives no matter what we may be going through. Not only do relatable lyrics make us feel attached to music, but the music itself has a way of helping us get through the hardest times.
When life gets hard, it isn't uncommon to feel overwhelmed, and the only solution in sight is to run away from the problem before us. It's an impulse that can be caused by love, fear, abuse, and many more life events.
In this article, I'm going to be diving into the 10 best songs about running away that you need to hear if you haven't already.
1. Run Away With Me by Carly Rae Jepsen
The melodies of this record encapsulate ethereal melodies and heart-thumping percussion that isn't overbearing. Carly's voice is layered perfectly over the instrumental, and every dynamic has the perfect amount of space to shine.
As the song progresses, you'll notice it starts to build up emotion slowly, and when the chorus comes around, you're greeted with many hard-hitting synths and the vocal prowess Carly has to offer.
"Run Away With Me" has all of the qualities of a bop that many different demographics can enjoy, and the lyrical content is relatable for many age groups.
2. Runaway by AURORA
This emotionally-driven record quickly grew in popularity as the artist's angelic vocals take the main stage and the listener's attention. The sonics alone will get you deep in your thoughts, and the gentle percussion is assisted by the perfect amount of reverb.
"Runaway" is an overall beautiful production, and AURORA's vocals are the perfect fit for the instrumentation. Through the artist's voice, you can hear plenty of sorrow and pain, a lot of which can be shared by the listeners who adore this record.
3. Runaway by Linkin Park
I'd say this record brings a lot more energy in comparison to other songs on this list, but it delivers that signature Linkin Park sound we've all grown to love. This nostalgia-fueled record doesn't hold back on the realities of how mental struggles can lead to irrational emotions and decisions making.
The track comes with many neck-snapping guitar melodies, and the lead singer's vocals deliver unrelenting power. Although the record may not bring a sense of peace, it's undoubtedly one of the best songs about running away.
4. Runaway by Avril Lavigne
One of modern music's most influential bop stars, Avril Lavigne was a hitmaker of an entire generation, and millions still love her music to this day. Her song "Runaway" is a highly relatable record, and although anyone can share the message, it was a big hit with the ladies.
Her voice is a fantastic example of what the best pop hits sounded like in the early to mid-2000s. The chorus hits hard and fills you with the urge to sing along, getting wrapped up in the catchy elements of the production.
5. Runaway by Bon Jovi
From his self-titled album Bon Jovi, the musical legend brought us one of the most influential records from his career and I'd consider it one of the best songs about running away. The chords, synths, and guitars all perfectly display some of the best sounds of the 1980s.
His big vocals and use of reverb make the record sound larger than life, and it holds a danceable tempo with a relentless drum kit to carry the song from beginning to end. If you thought the melodies wouldn't ever change, you're in luck as "Runaway" comes with a killer guitar solo that'll send a tingle through your spine.
6. Run by Joji
Joji is one of the younger artists on this list, but his impact on his fan base can't be ignored. He offers a unique voice that always surprises with a range that seems to have no limits.
The percussion on this record is reflective of modern production styles, providing a crisp rim snare and trickling hi-hats that help carry the song's swinging tempo. Filled with many different sonic elements, one of my favorite parts of this record is the powerful guitar solo that's given all the room it needs to shine.
Ed Sheeran is an artist that has one of those voices that's loved by people all over the world. The artist has his fair share of slow jams, but his record "Runaway" offers a groovy tempo with pop, funk, and indie music influences.
The artist knows his way around a melody, and the acoustic guitar on this track hits just right and complements his voice in the best of ways. As soon as the record starts, it induces a foot tap at a minimum and won't take too long for the rest of your body to follow.
8. Runaway (U & I) by Galantis
Providing a bit of contrast to this list, "Runaway (U & I)" by Galantis is an undeniable festival circuit hit and is one of the best songs about running away on this list. It's filled with all the feel-good dynamics that electronic music lovers crave and has a high replay value.
With heavy bass to rattle your bones and high-frequency vocal chops that complement the song driving tempo, it's a record that'll involuntarily put you in a euphoric mood. The lyrics are pretty simple, but they send a clear message to the youth that they aren't alone in their most troubled times.
9. Runaway by The Corrs
From their debut album Forgiven, Not Forgotten, this music group offers a classic sound with high-quality instrumentation that's riddled with tons of emotion. The vocals couldn't be any more peaceful, and it's also a record that's a great choice for any slow dance.
I'd consider The Corrs to be a group that's created a lot of timeless music, and their talents can be appreciated by multiple generations of music lovers. Full of passion, the lyrical content primarily focuses on the human struggles with love that many people go through in their lives.
10. I Ran (So Far Away) by A Flock Of Seagulls
You almost can't get any more 1980s than the sound that comes from their hit record "I Ran (So Far Away)." With every sonic element displaying the energy and dynamics that were famous from the 80s, it's a danceable jam that comes with plenty of energy.
For me, the catchiest part of this record is the guitar melody, as it works with the riding drum kit so well. There are many qualities about this record that make you want to hit the dance floor, and in between the big pop vocals, you're blessed with brief guitar solos to keep the ear interested.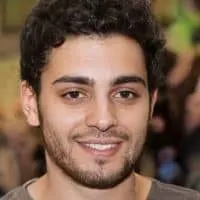 Justin is an audio engineer with years of experience in the field. He has been creating and playing music his entire life, but he really found his passion for engineering when he was introduced to Logic Pro at age 10. Justin has spent countless hours perfecting his craft and now works as a freelance engineer out of Boston, MA.