Share on facebook
Share
Share on twitter
Tweet
Share on pinterest
Pin
Some of the most timeless songs over the decades have some of the most sensitive lyrics, and they touch on topics that many people can relate to all over the world. What makes a record timeless entails several factors, but impacting the listeners is definitely one of them, and every song on this list has done just that.
The topic of self-harm spans through decades of changing music, genres, and cultures yet still holds a very relevant message.
So without further ado, here is my list of the 10 best songs about self-harm.
1. Last Resort by Papa Roach
Known for its memorable melodies and catchy hook, "Last Resort" is an overall banger that left a lasting impression. Aside from its hard-hitting elements, the lyrics speak on mental struggles, and I easily consider it to be one of the best songs about self-harm.
With its undeniably gritty instrumentation, fans have had this song on repeat for many years. Papa Roach has always taken a raw direction with emotion in their music, and this is one of the staples from their discography.
2. Breathe Me by Sia
A record filled with pain, Sia doesn't hold back on "Breathe Me," and it's a good look into some of her personal struggles. The ethereal and ominous piano melody makes the whole track feel like a dream, and the sonics of the production send a warm feeling over the body.
She spills plenty of emotion into the track and gets personal with her own struggles, and she delivers her vocals in a way that sounds more like she's venting than dynamically singing. It's an excellent song if you're feeling alone or lost, and she shares a relatable perspective on self-harm, depression, and loneliness that so many people share.
With anthemic dynamics, the strong vocals of the late and great Chester Bennington can be heard carrying the chorus on "Bleed It Out." I'd say this record is one of the best songs about self-harm on this list by far.
It's a hard-hitting track that's pretty short with many repetitive elements, but it does an excellent job of driving the message home. It's obvious why this song is still being played today and is always an entire riot at live performances.
4. Cut Myself by Lil Peep
It's well known that Lil Peep struggled with depression and mental health. This record is a clear look into the pains he's used to dealing with, and the song delivers some overwhelmingly encompassing melodies.
The instrumental consists of persistent 808's and a slow, dreamy arpeggiated melody that ripples from ear to ear and gives a distorted tone to the whole song. Aside from the song's darker material, Lil Peeps' voice is extremely relaxing to listen to here.
5. Popular Monster by Falling In Reverse
A trap-rock record that bangs from every angle, and Falling In Reverse always delivers a relentless flow. It's hard to ignore the catchy elements of the song's production, and it does a great job of blending genres.
I feel it's the most unique song on this list from a production perspective, as each changing dynamic is a surprise to the ear. Full of raw energy and emotion, this record will send a tingle down your spine whether you enjoy the rock genre or not.
6. Fucking Perfect by P!nk
A feel-good record that made a lasting impression, P!nk brought all of her best qualities to the song with her strong voice and empowering production value. The lyrics are an emotional touch to an instrumental that sounds uplifting and inspiring.
Many fans consider the record a lifesaver for their self-esteem, and there's a consensus about the song's uplifting qualities. It's an overall solid record that anyone can enjoy regardless of their music preferences.
7. Suicidal Dream by Silverchair
Personally, I can understand why this song is up there with the best songs about self-harm due to the transparent and raw nature of it all. It brings an upbeat tempo, but the lyrics are fairly saddening and catch your attention from the start.
The record carries a gritty tone, and the lyrics touch on the reality of suicidal thoughts and loneliness. To really sell the vibe of the song, the guitars hit all the right notes to get you in your thoughts and feelings.
8. Ohio is for Lovers by Hawthorne Heights
Their notable album The Silence In Black and White is built with many different styles, from rock punk to pop influences. The vocals come in clearly and carry a pace that's easy to sing along to.
The record has excellent breakdowns, and the switch in drum patterns is a refreshing variation from the rest of the energy in the song. Hawthorne Heights mixes their vocals well and knows exactly how to make a catchy record regardless of the tone of the lyrics.
9. Slit Wrist Theory by 36 Crazyfists
Hailed as one of their best songs about self-harm, "Slit Wrist Theory" was created with zero filters in mind. The song starts with a catchy guitar pluck resonating with a delay that prepares you for the approaching dynamics.
Each element of the record evolves as it progresses, and the emotion gets increasingly intense. 36 Crazyfists do a great job of storytelling with their instrumentation and vocal range, and they're very adaptable genre-wise as a group.
10. Ghost by Badflower
Touching on the topics of suicide and feeling invisible amongst friends and loved ones, Badflower paints an image with their record "Ghost." The instrumental takes an interesting route with down-turning melodies that hold a sense of drudgery.
I like that the vocals aren't mixed with too many effects, and you can hear the raw emotion throughout the entire song. They also did a great job of filling the open spaces in the song with reverberating melodies that'll always pique the ear's interest.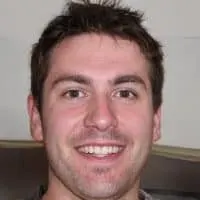 Alex is a man of many talents. He's been playing music since he was young, and has been the main content writer at Tone Start for the past few years. Alex loves to play around with different styles of music and enjoys listening to anything from country to classical.