Share on facebook
Share
Share on twitter
Tweet
Share on pinterest
Pin
Songs are often made up completely of imagery but also ambiguity. A storm could mean an actual storm, speaking of trouble, heartbreak, and adversity.
Here is my list of the ten best songs about storms, focusing on those with completely different views on the word storm!
1. Thunderstruck by AC/DC
Thunderstruck is one of those songs that absolutely everyone knows. But do you know the meaning behind the words? Recorded in 1990 for the album The Razors Edge, Thunderstruck became one of AC/DC's most popular songs.
With references to power and thunder, you need to read between the lines to see that the song is about a breakup and how it has hit the singer like a storm.
Give the song a listen, focusing on the lyrics, and you will finally understand the meaning behind "Thunderstruck."
2. Thunder by Imagine Dragons
Imagine Dragons literally exploded onto the music scene in the early 2010s, with hits like "Thunder" catapulting them to success. This 2017 track off the album Evolve tells a tale of overcoming obstacles to achieve your dreams and goals.
Based on the real-life experiences of the band members, Thunder is a reference to the anger felt whenever another obstacle was placed in their way of success. Fans consider this one of the biggest hits by the band.
3. Riders On The Storm by The Doors
In this 1971 song from the album L. A Woman, The Doors compared facing life's challenges to riding out a storm.
"Riders On The Storm" is an inspirational song that teaches listeners and fans to overcome whatever life throws at them and that every storm eventually passes.
This remains a great track to lift your spirits, and the catchy tune makes it an easy listen.
4. Umbrella by Rihanna
Rihanna's hit "Umbrella" became an instant hit where it quickly soared to number one on both the American and U.K music charts soon after its release.
Recorded in 2007, it is one of the singer's most popular tracks to date. The umbrella being referred to is the comfort and refuge that Rihanna offers the love of her life.
And the song ultimately describes how she will be there for him through good and bad times. This is a fantastic song to dedicate to your girlfriend or boyfriend to show love and dedication.
5. Electrical Storm by U2
This, too, shall pass. We have all heard these exact words before, and U2 sums up this notion perfectly in their 2002 hit "Electrical Storm." The storm, in this case, is a relationship, with Bono describing the intensity of love as thunder and lightning.
If you're facing any problems in your current relationship, you will find comfort in the deeply emotional words of this song taken from the band's album Best of 1990 to 2000.
So crack open a bottle of wine, don your comfiest pj's and get ready for a crying fest with this song playing in the background.
6. Set Fire To The Rain by Adele
Oh, Adele. Is there anything more heart wrenching than any song from Adele? Yes… Adele singing songs about storms. With each telling a story of heartbreak and pain, "Set Fire To The Rain" is another ballad that will have you crying in no time.
Love has a funny way of breaking you down and times, and there is often no way to repair what has been broken. Just as you cannot set fire to the rain, a relationship is not always repairable, and the only thing you can do for your own good is walk away.
This track from the 2011 album 21 is gut-wrenching and is a song that almost everyone can relate to.
7. Here Comes The Rain Again by Eurythmics
Annie Lennox is a legend in her own right. With well-known hits like "Here Comes The Rain Again" from the band's 1983 album, Touch, the song has that Eurythmics feel to it purely because of the power of Lennox's voice.
The song itself describes the adversities we face in life and how just like the rain can and will come again, so too will the unexpected.
A great song for a rainy day, "Here Comes The Rain Again," has a lesson for us all.
8. Crying Lightning by Arctic Monkeys
U.K band Arctic Monkeys have a truly unique sound and can deliver the most powerful messages through their lyrics. "Crying Lightning" is another hit that warns about the consequences of crying wolf, or in this case, lightning.
The song was recorded for their album Humbug and was released in 2009. If you love that unmistakable Brit punk sound, you will love anything by the Arctic Monkeys.
9. Blown Away by Carrie Underwood
Country star Carrie Underwood is known for her story-telling ability through song. "Blown Away," from the 2012 album of the same name, tells of the horrors of a girl's escape from an abusive and alcoholic father.
As a young girl, she wished for a twister to tear her current life down, and then when it finally happened, she felt utter relief that she could finally be free.
There are times when we all wish we could escape a situation, and "Blown Away" is a song that can provide some comfort that sometimes your wish comes true.
10. Don't Rain on My Parade by Barbra Streisand
Barbra Streisand is an absolute legend, and with songs like "Don't Rain On My Parade," she only increased her popularity in the early 60s.
Originally written and recorded for the movie Funny Girl, this track screams girl power and the importance of holding onto the good times. While life might throw you a few curveballs, it's how you deal with them that's important.
Travel back in time and enjoy the vocal talent of Barbra Streisand as you've never heard her before.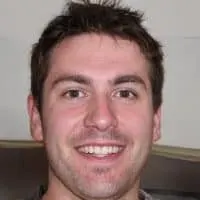 Alex is a man of many talents. He's been playing music since he was young, and has been the main content writer at Tone Start for the past few years. Alex loves to play around with different styles of music and enjoys listening to anything from country to classical.