Share on facebook
Share
Share on twitter
Tweet
Share on pinterest
Pin
Are you thinking about taking a road trip and want to listen to themed music as you roll down the windows in the desert? Fortunately, there are tons of songs out there that will match up with your scenery.
So without further ado, here is my list of the best songs about the desert!
1. Desert Rose – Sting
There is nothing more beautiful than the arid desert, except perhaps the desert rose. Sting sings about the dreaming of rain, gardens in the sand, and love that seems to elude him.
This is a melancholy song that will have you reminiscing on the beauty of the desert rose "whose shadow bears the secret promise." When paired with the beautiful vocals of Cheb Mami, this song comes to life in a tangible and haunting way.
2. Unusual Occurrences in the Desert – Grateful Dead
Grateful Dead's "Unusual Occurrences in the Desert" is a religious overture to the Islam faith, but it sings eloquently of Arabian winds, drowning in sand, and being found in a no-man's land. The song is a bit slow-moving but presents powerful imagery of the endless desert.
If you are looking for something slow and steady for your desert drive, Grateful Dead has the perfect track. However, it might be best to save this song for bedtime listening as it is so mellow it may lull you to sleep.
3. Hotel California – The Eagles
Many would hail "Hotel California" as the perfect rock song about a drive on a desert highway as they make their way to the iconic Hotel California. The Eagles create a pleasant place where you can spend an evening or two, and many people have sought out a place just like this one.
Whether you decide that the hotel is heaven or hell, you will be spellbound by the melody and rhythmic beat of this entrancing song. This song is a classic that just about everyone has heard and that you will want to put on during your desert drive.
4. Painted Desert – Pat Benatar
The desert imagery is strong in Pat Benatar's "Painted Desert." She sings about a lover who is more like a mirage, and she is lost in the "painted desert." As one of the best songs about the desert, Benatar's melodic voice covers up the drum track and leaves listeners wanting more.
Many listeners credit this song as one of the most underrated tracks in her entire discography. It is filled to the brim with emotion and a dreamlike feeling as she searches for her oasis in the heat of the desert.
5. Asleep in the Desert – ZZ Top
Perhaps one of the older songs about the desert found on this ranking, "Asleep in the Desert" was released in 1976 on ZZ Top's Tejas album. It may not have any words that allude to the sands of the desert, but its melody is enough.
You'll picture the plains of the desert with this captivating tune, and it won't distract you with flashy lyrics or singing.
6. Desert Star – Shakra
Shakra sings in his raspy voice about the "Desert Star" and asks it to be his guide as he leaves town and enters into a new day. He serenades the desert rain, asking it to wash away all of his sins and sorrows with the effect of helping him to feel better than he does right now.
Listeners will love the hard rock edge of this track, even as it is a bit of a slower pace than many contemporary rock singles.
7. Desert Song – Def Leppard
While it may not directly reference the desert in the lyrics, this song clearly takes place in a part of the world where the "sky is falling" and there are tremendous "echoes of silence." This could not take place anywhere other than the desert.
You'll love the electric guitar and subdued drums as they collide with one another to produce a harmonious sound that you may not have expected on this track.
8. Desert Song – My Chemical Romance
In one of their more haunting songs, My Chemical Romance sings about death and life in their iconic "Desert Song." From their Life on the Murder Scene album, they explore the ability to "spend the rest of your days rockin' out" and how you move "from the earth to the morgue."
Enjoy lead singer Gerard Way's evocative voice on this track and you'll be put under his spell.
9. Low Desert – R.E.M.
Singing about the land that "could eat a man alive," R.E.M. has a rock anthem about the desert that you will want to put on repeat. It doesn't paint the desert in a favorable light with its ashtrays, broken casinos, and water slides.
However, he is trying to convince his lover to leave the desert behind. You will want to pack up and leave today when you think about the fact that you may never belong in the desert, a place where people "thrive on their own contempt."
10. Desert Prayer – Haddaway
If you are looking for the best songs about the desert that will certainly break your heart, this track is just for you. It sings about what it is like when darkness falls and hunger befalls a little girl who prays for more in the desert.
"Desert Prayer" is surprisingly upbeat considering its melancholy subject matter. He begs that the Lord wouldn't take away his hope and that he would never have to hear the "desert prayer."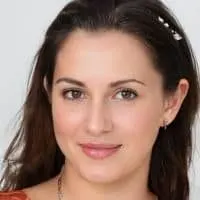 Alexandra loves playing the piano and guitar. She has always been a music lover, but it wasn't until she was in high school that she realized how much she loved to play. It allowed her to express herself without having to be verbally expressive, which is something she found very empowering.