Share on facebook
Share
Share on twitter
Tweet
Share on pinterest
Pin
One of the most basic human instincts is to dive deeper into depression and sadness when we're already sad and depressed by playing songs that remind us of ex-lovers, abuse, and toxic relationships.
Although I'm not a therapist and can't help you find closure, I can help you find the best tunes to rip while you're reminiscing.
So without further ado, here is my list of the best songs about toxic relationships!
1. Toxic by Britney Spears
There's no reason not to open up the list of the top 10 Best Songs About Toxic Relationships with Britney's "Toxic." It's the song about toxic relationships, and it's a tune that roughly half the world knows to sing by heart.
Britney Spears is among the most iconic pop singers for many reasons, and this is one of the songs that helped her reach worldwide acclaim.
2. Leave Me Lonely by Ariana Grande
A song that opens up with "You're no good for me, darling" gives you a clear picture of what to expect. Ariana's singing is top-notch, as always, accompanied by smooth drums and piano. It's a sad tune for sad relationships, but if we leave lyrics by the side, it's a showcase of one of the world's most immense vocal talents.
3. Calling All My Lovelies by Bruno Mars
Featured on 24K Magic, "Calling All My Lovelies" is a remarkably poppy tune that many teens and youngsters can relate to. Ever been in love with triangles or squares? Well, you'll certainly remember how it felt when you let this tune roll. Its melodic elements redeem its polyamorous theme, so give it a whirl if you didn't have the chance yet.
4. Circles by Post Malone
Out of dozens of Post Malone hits, "Circles" is definitely one of my top 10 Best Songs About Toxic Relationships. Unlike most tracks on this list, the artist emphasizes with antagonists – one-night stands and meaningless relationships are almost valorized.
It's an interesting perspective to have, and Post is undoubtedly an exciting artist himself. I love the tune, although I'm not particularly enamored by its lyrical content.
5. Sober by Selena Gomez
"Sober" is an upbeat, catchy tune that you'll mistake for a happy song if you don't pay attention to the lyrics. Selena is famous for writing catchy lemonades, and she took a hard left turn with this one.
"You don't know how to love me when you're sober" is what alcohol abuse is doing in a toxic relationship. It's bad news, and it's not exactly what I felt the first time I heard "Sober." It's a great song with a strong message – don't let others abuse you the way they abuse the bottle.
Taylor Swift is best-known as a beautiful singer-songwriter that has built a career on gorgeous little tunes about her exes. I fully understand and support her; music is the best outlet and what better way to get some closure than to share your stories with your beloved fan base?
To me, "illicit affairs" sounds like a rain that you know will never stop. Taylor's hauntingly beautiful voice accompanied by deep lyrics are the main ingredients of a time machine that will transport you back to the times when you were in a string of bad relationships.
It's truly a masterpiece in its style, but it's a hurtful song if you're even remotely an emotional creature.
7. Self Esteem by The Offspring
Featured on Smash, "Self Esteem" always brings an avalanche of bittersweet memories. First off, I adore Offspring and am absolutely hyped that they've returned with Let the Bad Times Roll last year. However, as a kid listening to MTV, O didn't fully understand what "Now I know I'm being used" means.
If you identify with this old-school punk rock banger, you may want to re-check its lyrics before you jump and bang your head all too happily again. It is about being the good guy/gal in a bad spot, but it's also an absolute classic that '90s kids will always remember as a "happy" song.
8. Butterfly by Mariah Carey
The biggest hit on the Butterfly record is the title track. It's a smooth, uplifting song on the surface, but it tells a story of heartbreak, longing, and waiting for the one that got away.
The lyrics are a massive part of the reason why "Butterfly" is on my 10 Best Songs About Toxic Relationships list; "But I will stand and say goodbye, for you'll never be mine" will find you unprepared, as Mariah's mellow voice melts you up. It's a gorgeous song that will probably be your favorite if you still can't move on past that one toxic ex that left you.
9. Love The Way You Lie by Eminem (Feat. Rihanna)
The Rap God joined forces with one of the icons of modern-day pop, and the gorgeous duo made a song that is as bitter as it is beautiful. "Love the Way You Lie" sends a powerful message. As a fan of both, I know Em and Rihanna have had their fair share of toxic relationships and abuse.
The element of reality in this tune makes it easy for fans to connect to it, while the heartfelt lyrics really hit home.
10. Irresistible by Fall Out Boy (Feat. Demi Levato)
Leave it to the marriage of glamor pop and punk to paint a scene of a toxic relationship. "I love the way you hurt me" is precisely what depicts a couple of teens that are not on the same page but somehow still persist in their love-hate relationship.
On the musical side, this song is catchier than you want it to be, and it's heavier than your average 'la-la' poppy tune. A solid song for people that listen to everything from, well, Demi Lovato to Fall Out Boy.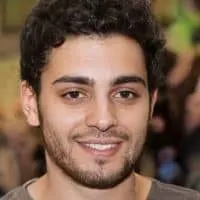 Justin is an audio engineer with years of experience in the field. He has been creating and playing music his entire life, but he really found his passion for engineering when he was introduced to Logic Pro at age 10. Justin has spent countless hours perfecting his craft and now works as a freelance engineer out of Boston, MA.