Share on facebook
Share
Share on twitter
Tweet
Share on pinterest
Pin
We've all had that feeling of waiting for the right person to come along or waiting for that one person to notice you and give you the attention you feel you deserve. For better or worse, waiting for someone is expected in the human experience.
So, I've put together this list of some of my favorite songs about waiting for someone so that one of them might hopefully help you cope.
Read on for my top picks!
1. For Now by Lauv
If you're a fan of indie-folk music and general yearning, you'll love "For Now" by Lauv. It's got everything you could want from an indie song – a pretty acoustic guitar, simple instrumentation, and hauntingly-beautiful vocals that will touch your soul.
"For Now" is one of Lauv's most popular tracks, and you'll quickly see why once you give it a listen. It's a fantastic song and deserves all of its recognition. And if you are waiting for someone, you will find a lot of solace in this song.
2. While I Wait by Lincoln Brewster
Next is one of my favorite songs about waiting for someone of all time, and it's aptly called "While I Wait." This song is by an artist named Lincoln Brewster, and while it is a Christian worship song, I think it can transcend many other aspects and emotions of life.
It has a stunning chord progression with some of the most beautiful vocals you'll ever hear. The melody is pretty simple, which is what makes it so compelling – this song will be in your head for days, whether you like it or not.
3. Right Here Waiting by Richard Marx
This next song is a bit of a throwback – the classic track "Right Here Waiting" by Richard Marx. It's probably the artist's most famous number and is still featured on the radio today. If you've never heard this song before, you'll soon see just why it's so popular.
It's a song about being hopelessly devoted to someone and willing to wait for them no matter where their life's journey might take them. It's got a great message and is definitely worth listening to if you've never heard it before.
4. Wait For Me by John Rose
John Rose's "Wait For Me" is a more recent release from the artist but is quickly becoming one of his most famous songs. It's a beautiful number that heavily features the singer's signature raspy vocals that tug at the heartstrings, and you'd better have some tissues at the ready before giving this one a listen.
The lyrics are hauntingly beautiful and are a kind of plea for that one person to wait for you just a little longer. This is one of my favorite songs about waiting for someone, probably of all time, and I am sure you will enjoy it too.
5. Waiting for a Girl Like You by Foreigner
If you're into synthwave music, I have a feeling you'll love "Waiting for a Girl Like You" by Foreigner. It's got that classic 80s sound that we're seeing make a resurgence in alternative music these days and is just a fantastic listening experience overall.
It's a song about trying to replace someone but just not being able to. In my opinion, it's a highly relatable, melancholic message wrapped in a bright 80s package that makes this song irresistible and impossible not to sing along to.
6. Waiting For Love by Avicii
Switching up the vibes is Avicii with "Waiting For Love," which has that quintessential electro-dance sound that we all know and love him for. There's a reason why this song has almost 1 billion views on YouTube – it's simply addictive to listen to.
It's got a unique chord progression, jumpy tempo, and incredible vocals that make you want to get up and dance the night away.
7. Waiting For Superman by Daughtry
Daughtry just knows how to write a good song, and this talent is no better proven than in their hit song "Waiting For Superman." It features everything we know and love about the group – raspy, emotional vocals, a simple yet addictive backing track, and an ultra-catchy chorus.
If you're a fan of easy listening, I think you'll enjoy "Waiting For Superman." But a word of warning – it's going to be stuck in your head for days after your first listen!
8. The Man Who Can't Be Moved by The Script
"The Man Who Can't Be Moved" perfectly epitomizes the sound of the 2000s rock scene. It's got that classic electric guitar riff, grungy drum sound, and a simple, fascinating melody that allows the song's message to be heard loud and clear.
In their heyday, The Script was one of the most popular bands globally, and it's clear to see why. They had a talent for songwriting and were frequently featured on the radio back in their day.
9. Waiting On A Friend by The Rolling Stones
True fans of The Rolling Stones will already be very familiar with "Waiting On A Friend," but if you've never listened to this song before, what are you waiting for! It's not what you might expect from The Rolling Stones, which is why it's one of my favorite songs about waiting for someone.
It's got a kind of jazzy-bluesy sound that makes it impossible not to tap your toes, but don't let the festive feel to the music fool you. This is an emotional track and is an accurate representation of The Rolling Stones' talent as songwriters.
10. Waiting by KIAN
Ending off this list is a relatively new song by an artist called KIAN, who has already carved a place in the music industry with his signature vocals. He's got an incredibly pure tone, backed by clever instrumentation and often simple chord progressions.
I can easily see him becoming one of the most excellent pop musicians of his generation. If you were ever looking for an introduction to KIAN, then "Waiting" makes a fantastic start.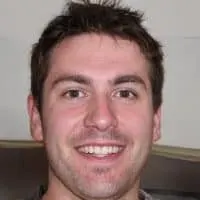 Alex is a man of many talents. He's been playing music since he was young, and has been the main content writer at Tone Start for the past few years. Alex loves to play around with different styles of music and enjoys listening to anything from country to classical.