Share on facebook
Share
Share on twitter
Tweet
Share on pinterest
Pin
Songwriters have the unique ability to use imagery and metaphors in their music to convey a specific message or meaning. Water is a popular theme in songs and is often a metaphor for power or something large affecting the singer's life.
This list includes new and old songs and includes some classics that have stood the test of time.
So without further ado, here is my list of the 10 best songs about water!
1. Smoke on the Water by Deep Purple
A rock classic that will never get old. "Smoke on the Water" became one of Deep Purple's biggest hits that focused on one of the most iconic yet terrifying moments in rock history.
With its instantly recognizable riff, the song is about the fire at Montreux Casino while Frank Zappa and The Mothers performed. "Smoke on the Water" is a tribute to the rock legend and was released in 1972 on the band's album Machine Head.
2. (Sittin' on) The Dock of the Bay by Otis Redding
"The Dock of The Bay" is an iconic song that has been remade by a number of artists. Originally recorded in 1967 by Otis Redding, it was released as a message to inspire people to find beauty in life despite the hopelessness and fear created by the Vietnam war.
This is definitely one of the best songs ever. All lonely souls can relate to it, with each one looking for freedom of mind, looking at the horizon, knowing that there is more.
3. Bridge Over Troubled Water by Simon and Garfunkel
A timeless song for the ages. There are simply no other words that I can use to describe "Bridge Over Troubled Water" by duo Simon and Garfunkel. The song was released in 1970 and was written by Paul Simon.
The song is a message of hope, reminding the listener that no matter what they are going through, there is always someone watching out for them. Now 50 years old, the song is still popular and features at number six on our best songs about water list.
4. Have You Ever Seen the Rain? By Creedence Clearwater Revival
Everyone knows the song "Have You Ever Seen The Rain?" But not many know the real meaning behind this classic hit from the 70s.
With its now-iconic sound and catchy lyrics that will have you singing along, the song has a seemingly dark meaning as it centers around the chaos and tension in the band before band member John Fogerty parted ways with his bandmates.
Despite its surprisingly dark nature, "Have You Ever Seen The Rain?" is a true classic loved by fans of all ages.
5. Water Under The Bridge by Adele
Adele is undeniably one of the best artists of our generation. With her incredibly powerful voice and chart-topping songs, she has amassed a huge fan base since the release of her debut album in 2008 when she was only 19 years old.
"Water Under The Bridge" is another great hit by the songstress that was released in 2015 on album 25. It has a great dance vibe to it and centers around the work and effort that goes into making a relationship work.
While every relationship certainly has its ups and downs, most are worth working for, and giving up should never be an option.
6. Ocean Eyes by Billie Eilish
Billie Eilish was only fourteen when she recorded and released her debut song, "Ocean Eyes." A love song, "Ocean Eyes," is a metaphor for that type of all-consuming love that some of us may be lucky enough to have in life.
The song was an instant hit, and for a good reason! I get chills down my spine when I hear Billie's voice. What a way to start her career! Billie's dreamy song will leave you feeling emotional as you listen to the emotion she conveys.
7. Head Above Water by Avril Lavigne
Canadian singer Avril Lavigne made her musical comeback with the 2019 release of "Head Above Water." Faced with the very real and scary possibility that she might lose her fight with Lyme disease, the singer penned this powerful ballad as a message of hope.
While many fans rejoiced at her return to music, few knew of the dark meaning behind her beautiful song. Thankfully, Lavigne has made a full recovery and continues to amaze fans with her powerful ballads. "Head Above Water" is a must-listen when you feel like you cannot go on.
8. Hold Back the River by James Bay
James Bay uses water as a metaphor in his 2014 song "Hold Back the River." Describing life as an out-of-control river, he longs for calm and the familiar.
"Hold Back the River" was featured on Bay's album Chaos and the Calm and is a reflection on the ups and downs we face in life. It has been described as a "valiant masterpiece" and is worthy of a spot on the best songs about water list.
9. Down by the River by Neil Young
Neil Young is one of the world's best songwriters. With songs like "Down By The River," the singer-songwriter earned himself a spot in the Songwriters Hall of Fame in 1995.
Released in 1969 on the album Everybody Knows This Is Nowhere, the song features Crazy Horse and makes for a musical masterpiece. The song focuses on a man blowing his chances with a girl and has a sad feel to it as you hear the desperation over his lost love.
10. Waterfalls by TLC
TLC was pretty big in the mid-90s and released a series of hits that quickly became chart-toppers. One of their best songs has to be "Waterfalls."
Released in 1995 on the album CrazySexyCool, "Waterfalls" warns against the dangers of pursuing dangerous ambitions in life. It is still considered a classic and regularly features on playlists and best songs about water lists.
Crank the volume up with this one, and go back in time with "Waterfalls" by TLC.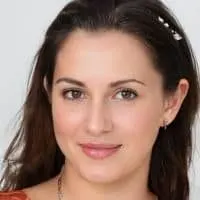 Alexandra loves playing the piano and guitar. She has always been a music lover, but it wasn't until she was in high school that she realized how much she loved to play. It allowed her to express herself without having to be verbally expressive, which is something she found very empowering.