Sometimes, artists focus on strange aspects of life to get their messages across. Be it through metaphor or simply for the sake of making something out there and creating, musicians can create a song out of seemingly nothing. We need only look at the likes of Primus for a prime example of exactly that.
If you like that kind of strange content that could be either metaphor or madness, you're in luck with this article. Here are 10 great songs about wheels!
1. Man On The Silver Mountain – Rainbow
Album: Ritchie Blackmore's Rainbow
Released: 1975
The late great Ronnie James Dio wasn't just best known for his self-titled metal effort. Rainbow was, and still is, one of the most iconic rock bands to hit the soundwaves, and remains influential to this day.
Rainbow's debut track sings of a man on a silver mountain who won't be moved. "I'm a wheel, I'm a wheel, I can roll, I can feel, and you can't stop me turning" bellows after the song's introduction, and it's as catchy as you can imagine.
2. Sitting At The Wheel – The Moody Blues
Album: The Present
Released: 1983
The Moody Blues was a great moment in Britain's music history. Their blend of catchy, charming rock and futuristic-sounding electronica came at a time when new boundaries of musical experimentation were being explored. Synths were in, and it turns out they never left.
"Sitting At The Wheel" is a simple yet addicting synth-fused bop that I think is about embracing today and trying not to worry about what could be.
3. Wheels – Foo Fighters
Album: Greatest Hits
Released: 2009
Foo Fighters are known for their (mostly) positive lyrics while touching on some rather tough topics. While it's not as deep as their other offerings, "Wheels" is a touching song about realizing the worst of something is over. This could be a life event, relationship, illness, or anything in between; it may be rough to experience, but the moment you realize things will improve, it feels more manageable.
"Wheels" is a simple, happy summer hit that should be in every Foo Fighter's top 10.
4. Under My Wheels – Alice Cooper
Album: Killer
Released: 1971
When I think of classic rock, Alice Cooper is one of the first names to come to mind. His career is impressively long, with an incredible 28 studio albums under his belt to date. He also has two studio albums with the supergroup Hollywood Vampires.
Unlike other songs on this list so far, Alice Cooper doesn't opt for deep meaning here. This frantic rock hit is all about the protagonist fantasizing about hitting his girlfriend with a car.
5. Holy Diver – Dio
Album: Holy Diver
Released: 1983
Here we have quite possibly one of the quintessential metal tracks in existence. Originally written by Dio before being covered by many bands including Killswitch Engage, "Holy Diver"'s legacy and praise are heard worldwide.
Previously, the late Ronnie James Dio suggested the song is about a Christ figure on another planet sacrificing himself for the good of his people. The line that sticks out to me the most is "life's a neverending wheel", which can be understood in many different ways.
6. Wheels – CAKE
Album: Pressure Chief
Released: 2004
Sometimes you need a no-nonsense, funky track to shake the blues and remind you that life has its way of working. Thankfully, CAKE has got exactly that in "Wheels". It has a subtly dark groove that's only amplified by its infectious basslines and quickly became a personal favorite after I heard its Beck-like stomp.
This song's message tells us that bad things like breakups will always happen at some point in our lives, but life goes on and so should we. Simple and fun with a striking message; what's not to love?
7. Wishing Well – Black Sabbath
Album: Heaven & Hell
Released: 1980
Heaven & Hell was recorded at a curious time for the British metal titans Black Sabbath. Their original vocalist Ozzy Osbourne had just left, and Ronnie James Dio stepped up to the plate. This would change their sound somewhat, but their doomy magic remained true; Osborne returned in 1997.
"Wishing Well" is an upbeat groove about the impact money has on happiness. It can't get us everything we want, and to depend on it is dangerous.
8. Jesus Take The Wheel – Carrie Underwood
Album: Some Hearts
Released: 2005
Despite its sweet-sounding country chimes, Carrie Underwood's "Jesus Take The Wheel" is a surprisingly dark song. Underwood sings of a woman traveling home for Christmas when she hits a sheet of black ice, with her and her baby in grave danger.
In her fear, the song beckons Jesus/God to save her because she's otherwise helpless in her situation. Not quite as cute as you might think at first listen.
9. Heart Like A Wheel – The Human League
Album: Romantic?
Released: 1990
The Human League is an excellent synth-pop outfit from the U.K. that brought us classic hits like "Don't You Want Me". Their infectious synth leads and powerful, catchy choruses were a recipe for success that has seen them release nine albums in their career thus far.
While this song is drenched in metaphors, it seems to have a religious focus and an overall message for us all to wake up to what makes us human.
10. Big Wheels – Electric Light Orchestra
Album: Out Of The Blue
Released: 1977
Our last song on the list is deceptively depressing, but it also features the magical instrumentals of the iconic Electric Light Orchestra. This atmospheric roar sings of a man's struggle with depression after a failed relationship but also reminds us of the importance of clinging to the hope of a better tomorrow.
I think this is one of E.L.O's most underrated songs, and truly demonstrates their ability to create a moving, emotional piece of music with ebbs and flows aplenty.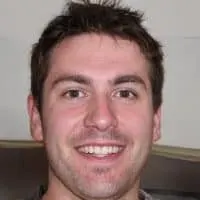 Alex is a man of many talents. He's been playing music since he was young, and has been the main content writer at Tone Start for the past few years. Alex loves to play around with different styles of music and enjoys listening to anything from country to classical.