Going for long night drives has become one of my favorite ways to clear my mind. Cruising down a quiet, peaceful road with a fresh breeze blowing through your hair is very therapeutic. This is especially so when coupled with the best songs for driving at night.
Some people experience this while driving home from work, some go on road trips and drive at night, or some just leave their house at night to go for a drive. No matter which of these you are, you need the ultimate night driving playlist to deepen your experience.
Below I will list the 10 best songs for driving at night so you can add them to your playlist!
1. Drive – Halsey
Album: Badlands
Released: 2015
My number one pick and favorite song for those long drives at night is "Drive" by Halsey. The track is a masterpiece that makes you feel both relaxed and empowered. The song has the perfect dreamy sound, exactly what you want for night drives.
The song itself is also about driving. It perfectly captures the power of being on the open road.
If you are creating a night drive playlist, "Drive" is a must-have.
2. Sunflower – Post Malone & Swae Lee
Album: Hollywood's Bleeding
Released: 2018
"Sunflower" was performed by Post Malone and Swae Lee for the animated film Spider-Man: Into The Spider-Verse. The song suited the movie's theme very well, which added to its success.
The track performed exceptionally well commercially. It became the fourth-best-selling R&B song of the decade, and it was nominated for Record of the Year at the Grammy Awards.
"Sunflower" is very easy to listen to, and it has an inspiring and uplifting mood which is what makes it perfect for those nighttime drives.
3. The Hills – The Weeknd
Album: Beauty Behind the Madness
Released: 2015
So many songs by The Weeknd are perfect for a night-driving playlist. He combines smooth beats with catchy vocals to create music that creates such a feel-good vibe.
"The Hills" has a heavy bassline with lyrics that can evoke deep emotions. It also sold over 10 million copies making it the artist's best-selling record.
The music video might start with the scene of a car crash, but trust me, it is the perfect song to listen to while driving. The video is also wildly popular, with over 1.9 billion views.
4. Heat Waves – Glass Animals
Album: Dreamland
Released: 2020
The incredibly catchy "Heat Waves" by Glass Animals is the next must for your night-drive playlist. The track is the band's signature song and biggest hit so far.
The song is about loss and longing, which makes it a great drive song. Many times we just want to zone out and reflect back on the people we lost. This song helps us to create that mood. It does not get too sad because it still has an uplifting beat.
5. Old Town Road – Lil Nas X ft. Billy Ray Cyrus
Album: 7
Released: 2018
"Old Town Road" is the debut single by American rapper Lil Nas X. He teamed up with the legendary Billy Ray Cyrus to give this track a country feel. Nothing beats country when you're on the open road.
The lyric that sums it up perfectly is, "I'm gonna ride until I can't no more." That is how I often feel when I have a lot on my mind, like I can just keep driving until it all fades away.
6. Lose It – Oh Wonder
Album: Oh Wonder
Released: 2015
The idea behind the song is that each person has to lose it, in other words, we have to lose ourselves to free ourselves. The music video captures this through dancing, but it applies perfectly to losing yourself on the road during a drive.
All of these things help us to understand ourselves. Only when we truly know who we are can we unapologetically in a way that we can be proud of.
7. Call Out My Name – The Weeknd
Album: My Dear Melancholy
Released: 2018
Another hit by The Weeknd makes it onto our playlist. "Call Out My Name" is a powerful and dramatic song that can cause a significant emotional shift in the listener.
"Call Out My Name" comes on the My Dear Melancholy album. This is perfect because melancholy is often the mood during a solo night drive.
8. White Blood – Oh Wonder
Album: Oh Wonder
Released: 2015
"White Blood" is another beautiful and powerful song by Oh Wonder. It is a love song that speaks about lovers needing to be together and about the true love that they share.
This song is a bit sadder compared to other songs on this list, but for anyone who is struggling in a relationship, this is the perfect track.
9. Take Me To Church – Hozier
Album: Hozier
Released: 2014
This is not only one of my favorite songs for driving at night, it is one of my all-time favorites. "Take Me To Church" is an extremely powerful and emotional song.
It has caused quite a controversy as it talks about worship at church, but it actually calls out the church.
This song will definitely put out in the moment when you listen to this on full blast while cruising the roads.
10. Buzzcut Season – Lorde
Album: Pure Heroine
Released: 2013
"Buzzcut Season" is nothing but good vibes. The happy and upbeat song is guaranteed to put you in a good mood.
Lorde has one of the most magical voices of all musicians. In this track, her vocals will carry you along like the waves of the ocean. Without a doubt, this is a perfect song for taking a long drive at night.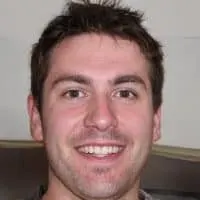 Alex is a man of many talents. He's been playing music since he was young, and has been the main content writer at Tone Start for the past few years. Alex loves to play around with different styles of music and enjoys listening to anything from country to classical.