Psychedelics have slowly become more and more intertwined with our recreational societies since its boom in the 60s. Despite their consistent controversy, psychedelics continue to influence and become intertwined with art, film, and music.
Some psychonauts like to pair their trips with dedicated, carefully curated playlists that guide them on a journey of their crafting, with each track delicately balanced towards the overall trip.
Here are some excellent songs that cater to the realm of psychedelia. Sit back, relax, and let the warmth of these tracks run through.!
1. Parabol/Parabola – Tool
Album: Lateralus
Released: 2001
Tool's impressive musical complexity has been noted as a prime choice for psychonauts, and some tracks stand out more than others in this regard. The hypnotic introduction of "Parabol" sets an alluring, warm tone that's enough to transport anyone to another realm irrespective of the influence.
When the powerful, riff-infested "Parabola" kicks in, it's all systems go for a trippy ride full of enticing solos, insightful lyrics, and an overall mesmerizing atmosphere.
2. Funkadelic – Maggot Brain
Album: Maggot Brain
Released: 1971
At a whopping 52 years of age, Maggot Brain's immovable track "Maggot Brain" remains one of the most impressive and shockingly atmospheric tracks I have ever heard. Its introduction sends shivers, and as it gradually builds in fuzz and punch, it still offers moments of calming respite for the listener.
I think this is an ideal song to listen to in the evening, as the sun goes down, towards the end of the journey. Despite its impressive nature, I feel this is still a criminally underrated song.
3. Unspoken – Four Tet
Album: Rounds
Released: 2003
Sometimes, there's no need for lyrics. Simply a comforting, repetitive tune that alternates between warm and expansive and detailed and curious. That's just what Four Tet does impeccably, especially so in "Unspoken".
The drums in particular in "Unspoken" carry comfort to them that pairs beautifully with the thoughtful piano passages and basslines. It's my personal favorite from the English electronic musician and would be a welcome addition for anyone wanting a soothing listening experience as they traverse the universe.
4. Shine On You Crazy Diamond – Pink Floyd
Album: Wish You Were Here
Released: 1975
When it comes to atmospherics in classic rock, few hit the nail on the head like the British outfit Pink Floyd. Their music is still influential to this day and will continue to be timeless for many years to come; fitting all moods, times, and moments in our lives.
"Shine On You Crazy Diamond", however, is perhaps their magnum opus in my eyes. Its impressive 13-minute length still somehow feels short, most likely due to the immense level of immersion the track offers.
Curiously, the song is dedicated to Pink Floyd's original founding member, Syd Barrett, who left the band in 1968 due to declining mental health.
5. Space Oddity – David Bowie
Album: David Bowie
Released: 1969
When it comes to exploring and pondering on the wonders of the cosmos, few did it better than David Bowie. The legendary British musician became known for his eclectic stage presence, musical personality, and frequent genre-hopping within his music.
"Space Oddity" would go on to become one of his most popular songs, especially for those who delve into psychedelia. The warm strings that follow Bowie's acoustic guitar work and alluring story make it an enveloping track that can't help but entice comfort.
6. Ladies And Gentlemen We Are Floating In Space – Spiritualized
Album: Ladies And Gentlemen We Are Floating In Space
Released: 1997
Now we're getting into more 'trippy' areas. Spiritualized's "Ladies And Gentlemen We Are Floating In Space" could easily be mistaken for an interlude on a Gorillaz album, but it's become their most popular song and arguably their defining album despite their 33-year history.
The bellowing radiance that emanates from this track's gradual build-up is like a musical hug; perfect for an altered journey and a great wind-down to any evening.
7. Siberian Breaks – MGMT
Album: Congratulations
Released: 2010
If you dive through their discography, MGMT is so much more than the one trick pony they initially seem to be from their hit single "Kids". Despite this heavily radio-oriented first-hand appearance, I was happily surprised when I first heard the impressive, trippy, and downright progressive "Siberian Breaks".
Fluctuating from sound to sound and alternating genres, this is an ideal song for a curious evening that is approved by many who have experimented with the song.
8. Alberto Balsam – Aphex Twin
Album: …I Care Because You Do
Released: 1995
Sometimes, simple repetition is all that's needed and Aphex Twin have that in abundance throughout moments in their discography. "Alberto Balsam", to me, is the ultimate calm; its inviting piano work and synths create an enveloping atmosphere that seems to take the rest of the world away.
I think "Alberto Balsam" would be a welcome addition to a psychedelic playlist or any relaxation playlist for that matter.
9. Dayvan Cowboy – Boards Of Canada
Album: The Campfire Headphase
Released: 2005
Boards Of Canada are one of the bastions of the electronic world. Fluctuating their sounds between ambient, drone, liquid, downtempo, and even trip-hop, they have become a master of every mood and emotion. Their extensive discography makes it difficult to pick out the ultimate track for an evening diving into the universe, but "Dayvan Cowboy" would be the best option.
Its 'Portishead meets London Grammar' atmosphere makes it introspective yet comforting; powerful yet charming and gentle. All without uttering a word. For that, I think it's one of the best songs of all time.
10. Gooey – Glass Animals
Album: Zaba
Released: 2014
Finally, we have a perfect song for a brain-melting experience. Glass Animals burst onto the scene fairly quickly in the early 2010s, with their alluring, rich sound that escalated from a seductive lounge chill to bouncy bop.
Offering the former for this article, "Gooey" is a luxurious tickle of the senses that is only amplified by mastermind Dave Bayley and a perfect addition to your evening.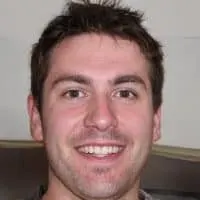 Alex is a man of many talents. He's been playing music since he was young, and has been the main content writer at Tone Start for the past few years. Alex loves to play around with different styles of music and enjoys listening to anything from country to classical.