Share on facebook
Share
Share on twitter
Tweet
Share on pinterest
Pin
Learning your favorite songs on the guitar is a great feeling, but all of the unusual guitar tunings can make things a whole lot more complicated than initially expected.
Don't panic – we would recommend trying out one of our favorite tunings D Standard and working your way through this article.
In this article, we will be providing you with a list of our top 20 favorite songs in D Standard tuning.
There's plenty to chew on here!
Let's get to it.
List of the best songs in D standard
1. Nirvana – Come As You Are
Our first top pick for the best songs in D standard tuning simply has to be Nirvana's 'Come as you Are'. Nirvana were the masters of matching melancholic and dark undertones with beautifully written anthems.
The brains of the operation was none other than Kurt Cobain, the king of grunge himself – his gritty songwriting, lyrics, and vocal style really shine on this track.
However, it wasn't all down to Kurt – don't forget that the pounding drums you can hear in the background are none other than Foo Fighters' Dave Grohl! We miss you Nirvana!
2. A Day to Remember – If It Means A Lot To You
A Day to Remember are generally remembered for the way that they sprinkled catchy pop hooks over the heavy chugs of their metalcore riffs. However, this band is certainly not a one-trick pony, and this acoustic anthem from their popular album 'Homesick' is a prime example of this.
We love the sound of the guitar in this one, there's just something about the natural tone, and it is complemented beautifully by the male and female vocal setup.
Every heavy band has its soft side, always remember that!
3. George Ezra – Budapest
If you haven't heard of George Ezra, where the heck have you been?
The British singer-songwriter is well known for his catchy and wholesome indie-pop classics, usually with a tasty tinge of folk thrown in there.
This particular track 'Budapest' is a perfect example of why we love his voice – there's something very husky and gritty about it, especially considering his young age.
The track features tons of interesting rhythm and lead guitar layers, all in our favorite tuning of D Standard.
If you're looking to learn this one, you'll have to remember a ton of parts.
4. Blink-182 – Adam's Song
Ah, Blink 182 – how we miss you! Whether you were the sporty kid in school, the nerd, or part of any other clique in the early noughties, it simply didn't matter – you were a Blink-182 fan!
Whilst the vast majority of their songs were tongue-in-cheek, crazy, and pretty rude in places, this track 'Adam's Song' is one of the several exceptions.
This melancholic and sparse track was one of Blink's earlier songs in 1999 on 'Enema of The State', yet something about it captures the melancholy that everybody felt when this glorious band split up.
5. Vanessa Williams – Colors Of The Wind
Let's take a trip back to 1995 when everybody's favorite Disney movie Pocahontas had just been released. One of the most emotional moments of this movie was when Vanessa Williams belted out a beautiful performance of her song 'Colors of The Wind'.
The ambient and soulful atmosphere to this track is truly something spectacular, we're huge fans of the varied timbres and instruments.
The best part though is those tasteful little guitar licks in D Standard – they really tie the whole arrangement together.
6. Soundgarden – Black Hole Sun
Whatever happened to grunge? It showed so much promise in the early '90s with bands like Nirvana and Dinosaur Jr. dominating the scene, but it sadly fizzled out in the late 90s.
One of our favorite underrated classics of the grunge era was Soundgarden's 'Black Hole Sun' – it's a wicked and smooth grunge track that just makes you want to bask in the sun.
That music video was extremely strange though, and we have no doubt that it haunted your dreams just as much as it did ours!
7. James Bay – Let It Go
Let's get back to the present, with James Bay's recent 2015 hit 'Let it Go' – this heart-wrenching track is truly something special.
There's just so much to listen out for in this track – the gorgeous and subtle D Standard guitar riffs, the softly brushed trip-hop drums, and the main event, Bay's stunning voice.
It's a strangely ambivalent track due to its mixture of uplifting melodies and sad, solemn tones.
Most importantly, you simply have to delve into the truly poetic lyrical content, but you're going to need to grab some tissues.
8. The Beatles – Yesterday
We love every band on this list, but let's be honest – hardly any of them would exist if it wasn't for these absolute diamonds in the sky, The Beatles!
One of the most influential bands in history, The Beatles touched the hearts of just about every musician out there. Lennon, McCartney, Harrison, and our favorite class clown Ringo start – they were just such a bunch of legends.
Nothing brings us back to their back catalog like Yesterday, although it was released a whole lot longer ago than that!
9. Elliott Smith – Between The Bars
If you're ever feeling alone, a bit down in the dumps, we have a remedy for you.
Tune your favorite acoustic guitar down to D Standard and learn the chords to Elliott Smith's masterpiece 'Between the Bars'. Sometimes you just have to wallow in your sorrows, it can make you feel a whole lot better.
Warm up your voice and give the vocals a try as well – there's nothing like singing to express your feelings and change your mood.
Elliott Smith is a prime example of that!
10. Metallica – Sad But True
Metallica is one of the most famous names in metal, and just listening to 'Sad But True' reminds us of where they got their killer name.
This slow, chugging banger makes us want to do exactly that – take our hair down and headbang! An interesting fact about this track is that many people know it from a completely different artist who heavily sampled it – Kid Rock in his track 'American Badass'.
This song was everywhere and everyone loved the heavy guitar and drums combo, but Kid Rock had nothing to do with it – it's all Metallica baby!
11. Slipknot – Snuff
Speaking of metal, Slipknot made some serious moves in the metal scene throughout the late '90s to… well, they never really stopped!
This track is one of their later masterpieces featuring as the last track on their 2009 album All Hope is Gone.
However, this may not sound like the Slipknot that you know – it's a beautiful D-Standard acoustic piece featuring the unusually clean vocals of Corey Taylor.
We'll always prefer the thrashy chaos of Slipknot's earlier stuff, but if you're a fan of this track then you should definitely be checking out Taylor's 'Stone Sour' side project!
12. Neil Young – My My Hey Hey Out Of The Blue
My My, Hey Hey (Out of The Blue) is a very unique track from the Canadian American musician Neil young. What's so interesting you ask? Well, he really got creative when writing for his 1979 album Rust Never Sleeps, writing two versions of the same song.
This was in the prog-rock days of concept albums and 12-minute epics, so it's no surprise really.
This particular track was actually an acoustic counterpart of the original, Hey Hey, My My (Into The Black).
Very interesting stuff – we can't work out which one we prefer!
13. Phil Wickham – This Is Amazing Grace
Let's get things a bit poppier now with Phil Wickham's 'This is Amazing Grace.'
Let's be honest, we've covered an awful lot of rock, metal, and acoustic masterpieces. However, everyone has their pop side, and what better of a way to bring it out than to wack out your guitar, tune it up to D Standard, and jam along to this classic!
However, if you ever get asked to play 'Amazing Grace' at a concert, be careful not to play this one as you may get some very confused responses!
14. Pamungkas – To The Bone
The vast majority of the tracks we have covered have been from the Western world, but this gorgeous ballad 'To The Bone' comes all the way from Indonesia.
With this track, Pamunghas broke a pretty insane record – in April 2021 it became the longest-running song to top Spotify's Indonesia chart at a whopping seven consecutive weeks!
There's no wonder why – it's catchy, the piano accompaniment is lovely, and the lyrics are truly magical.
We think it's time to listen to some more Indonesian music – love it!
15. Frank Sinatra – Fly Me To The Moon
Sometimes the oldies are the biggies, and Frank Sinatra could be a better example of this.
Whilst 'Fly Me to the Moon' was actually first written by Bart Howard in 1954, the version written by Frank Sinatra 10 years later is by far the most famous version.
Due to the nature of the lyrics, this track was closely associated with America's Apollo 11 crewed landing on the Moon!
Who knows, perhaps someday we will hear the romantic lyrics and D Standard rhythm guitar being played on the first concert on the Moon! One can dream…
16. Steve Miller Band – The Joker
This next track is on that you have almost certainly heard, but you may not know the name – The Joker, by The Steve Miller Band!
This one comes all the way from 1974, but the unique and modern songwriting style makes it sound like it could appear in the charts in 2021!
Our favorite bit of the whole track is that gorgeous whah-whah guitar solo around the 90 seconds mark. If you really want to impress your mates, this is one of the best solos in D Standard that you can learn!
17. One Direction – If I Could Fly
One Direction is the quintessential British boy band, known for their charming stage presence and guitar-tinged pop.
Whilst their style may not be for everyone and is often associated with younger audiences, we have to step in and say that we disagree with this statement.
How the heck couldn't you like 'If I Could Fly'?
Sometimes you just have to swallow your pride and scream to the world, "I'm a One Direction fan!"
18. The Neighbourhood – Sweater Weather
One of our favorite things about the D Standard tuning is how well it works with jamming out folk songs on a nice jumbo acoustic guitar.
If you're stuck for choice on tracks to practice with, The Neighbourhood's Sweater Weather is a great place to start.
The acoustic version of this track really works well, but the original is actually an indie-pop track that has around over 500 million hits on Youtube alone!
We're not surprised – it truly is an anthem!
19. Mötley Crüe – Kickstart My Heart
We're finishing things up now with our penultimate choice, and where would this list be without a bit of Mötley Crüe!?
The phrase 'motley crew' has long since been used to describe a disorderly and drunken ship crew, and whilst they certainly weren't sailors, Mötley Crüe certainly were drunken!
Known for their chaotic antics with Black Sabbath frontman Ozzy Ozbourne, it's pretty clear that they channeled their crazy side into their music – this track was pretty crazy for its time!
Fast, furious, and full of epic guitar riffs, brilliant.
20. Stone Temple Pilots – Plush
Last but certainly not least, we're taking a trip back to the grunge-kissed '90s to listen to Stone Temple Pilots' 'Plush'.
The reason this tops our list is that it was one of the first tracks many people want to learn when they first discover the D Standard Tuning – it just works really well with it.
Why change tradition – if you've just picked up the tuning and are looking for a song to try it out with, you cannot go wrong with 'Rush'!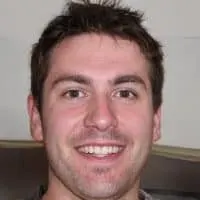 Alex is a man of many talents. He's been playing music since he was young, and has been the main content writer at Tone Start for the past few years. Alex loves to play around with different styles of music and enjoys listening to anything from country to classical.