Share on facebook
Share
Share on twitter
Tweet
Share on pinterest
Pin
Most guitar folks are perfectly aware of the Drop D tuning, but what exactly is double drop D tuning? It's pretty simple. For drop D, you drop the low E string to D and keep the rest in the Standard tuning.
Now, for double drop D, you will want to tune your guitar to drop D and then drop the high E to D as well. So, D-A-D-G-B-D.
Simple, right?
With that said, some of the all-time classics of rock music were written and performed in double drop D, including tracks by such icons as Led Zeppelin, The Doors, Neil Young, and more.
You can check out my list of the 10 best double drop D tuning songs below.
1. Led Zeppelin – Going to California
Released on Led Zeppelin's monumental 1971 untitled album, aka Led Zeppelin IV, "Going to California" is about Jimmy Page and the boys experiencing an earthquake in the Sunny State.
Mother Earth rocked the inspiration straight into Led Zep, and the band rocked their acoustics with double drop D tuning. Interestingly, singer Robert Plant said he finds the song's lyrics slightly embarrassing, but nevertheless a fitting description of his life at the age of 22.
2. Neil Young – Cinnamon Girl
All hail Mr. Young, the king of double drop D tuning! While most artists only experimented with the tuning once or twice, Neil has a string of bonafide hits that require you to detune your E strings.
"Cinnamon Girl" was originally released on 1969's Everybody Knows This Is Nowhere, Neil's sophomore album and debut with the Crazy Horse band. Driven by the stomping descending bassline, the tune is also known for its one-note guitar solo. Fittingly enough, that one note is D.
3. The Doobie Brothers – Black Water
Released on The Doobie Brothers' fourth full-length studio album, 1974's What Were Once Vices Are Now Habits, "Black Water" delivers a strong Delta Blues vibe and shines through with stellar bluegrass moments.
Here's a fun fact: "Black Water" is among the very few songs that topped the Billboard Hot 100 singles chart after they were originally released as the B-side to another Hot 100 chart hit, in this case, "Another Park, Another Sunday."
4. Neil Young – The Loner
Mr. Young strikes again! "The Loner" is the perfect showcase of just how deeply connected Neil is with the double drop D tuning. We are looking at Young's very first solo single, released as the lead – and only single from his 1968 self-titled debut solo album.
Producer David Briggs offered an interesting tidbit regarding this tune, saying the guitar's "psycho noises" came to be by plugging the six-string into a Leslie speaker. Check the embedded player for the final sonic outcome.
5. Neil Young – Cortez the Killer
Don't say we didn't warn ya – Neil Young rules supreme on this rundown! Up next, we bring you Mr. Young's "Cortez the Killer," originally released on 1975's Zuma album.
The song's strong historical tinge led to a nationwide ban in Franco's Spain, as per Young's liner notes on the 1977 album Decade. The track chugs along with a doomy vibe and kicks off with close to three and a half minutes of instrumental performance.
6. The Doors – The End
Known for its controversial lyrical content, The Doors' 1967 staple 12-minute epic is up next to spice things up. Guitarist Robby Krieger said he utilized a tuning he picked up during music lessons with Mr. Ravi Shankar.
The track delivers a strong Indian vibe, setting the stage for Jim Morrison to take the listeners on a psychedelic rock journey for the ages.
7. Bruce Springsteen – Devils & Dust
Bringing us into the 21st century is The Boss himself, Bruce Springsteen, and the title track of his 2005 record Devils & Dust.
Bringing Bruce three Grammy nominations, the song is centered around the Iraq War, with the protagonist – a soldier who served in the invasion – struggling about the nature and morality of his mission. The track won the Best Solo Rock Vocal Performance nomination and lost the other two to Bono and the U2 boys.
8. Neil Young – Don't Let It Bring You Down
One more from Neil Young! Released on 1970's After the Gold Rush, "Don't Let It Bring You Down" takes the double drop D and brings it down a full step, to Double Drop C or C-G-C-F-A-C.
Known for its slow-paced delivery, the song earned Young critical acclaim and accolades. The list of artists who covered "Don't Let It Bring You Down" includes Guns N' Roses, the late great Chris Cornell, Sting's early band Last Exit, and more. You might have also heard it on Crosby, Stills, Nash & Young's 1971 live record 4 Way Street.
9. Elliott Smith – Satellite
Still in the singer-songwriter domain, the next entry features Mr. Elliott Smith and "Satellite," originally released on the musician's 1995's self-titled sophomore album.
We are looking at a mellow tune driven by Smith's gloomy, yet soothing vocal delivery. Minimalist in nature, the track blends with the rest of the record, mostly featuring only Elliott and his acoustic guitar. Interestingly enough, the artist himself said he "can't get more dark" than on this record.
10. Neil Young – Ohio
We'll wrap up the best double drop D songs rundown with the master of this domain. You guessed it: Neil Young! Originally released by Crosby, Stills, Nash & Young, Neil wrote this song as a reaction to the 1970 Kent State shootings, where four students protesting against the Vietnam War were shot dead by the Ohio National Guard officers.
The song drew reactions of shock from many listeners, and even criticism from President Richard Nixon. Young ominously repeating "Four dead in Ohio" is enough to send chills down your spine. The fact that Neil had the guts to actually call out Nixon by name in the song speaks volumes of the man's courage.
We hope you enjoyed this rundown and that you've learned something new about the double drop D guitar tuning. Stay safe, folks!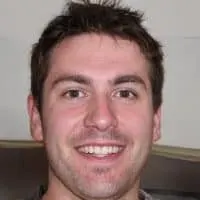 Alex is a man of many talents. He's been playing music since he was young, and has been the main content writer at Tone Start for the past few years. Alex loves to play around with different styles of music and enjoys listening to anything from country to classical.