Share on facebook
Share
Share on twitter
Tweet
Share on pinterest
Pin
It's a great feeling to learn your favorite tunes on your guitar, but not every song is in the same tuning!
This can make it difficult to find songs to learn in particular tunings, but don't worry – we've got you covered. Open C is a highly versatile tuning and tons of popular songs have been written in it over the years.
We've curated this list of our top 20 favorite songs in Open C tuning.
Read on to get started on learning some!
List of the Best Songs in Open C Tuning
1. John Butler Trio – Ocean
We love electric and acoustic guitars equally, but the body of the acoustic guitar provides tons of opportunities to add a percussive element to your playing.
A perfect example of this is John Butler Trio's 'Ocean' – it's a fantastic song to learn in Open C, and can be played with both basic acoustic guitar picking, in addition to complex tap guitar techniques.
For this reason, it's a highly versatile track – whether you're a beginner or an expert, this emotionally driven acoustic masterpiece is a great way to show off your acoustic guitar skills.
2. Led Zeppelin – Bron-Yr-Aur
Most people know Led Zeppelin for their ground-breaking hard rock songs from the '60s onwards. However, the guitarist Jimmy Page was a huge fan of mixing things up, and 'Bron-Yr-Aur' is a classic example of the band's surprising eclecticism.
The track begins with some pretty complex guitar picking but quickly develops into some heavy and driving acoustic blues rhythms.
It's a great track to jam out with fellow musicians, whether they are vocalists, lead guitarists, or even harmonica players!
3. Michael Jackson – You Are Not Alone
If you haven't heard of Michael Jackson, where have you been?
Commonly deemed as the 'king of pop', Jackson released a truly insane quantity of number 1 hits that enjoyed worldwide success.
There are so many of his tracks that you should consider learning on the guitar, but the stunning ballad 'You Are Not Alone' is by far one of our favorite choices.
It's a great choice if you're looking to express your softer side, and best of all – it's written in the tuning of Open C!
4. Soundgarden – Burden In My Hand
When people think about grunge music, the first bands that usually come to mind are Nirvana and Dinosaur Jr. They often miss out on one of our absolute favorites in the scene – Soundgarden!
There's a whole bunch of tracks by this band that are worth playing, but Burden in My Hand is one of their best. It combines smooth country rhythms with the grungey drive everybody growing up in the '90s will be familiar with.
Get stuck into learning this track – it's an absolute grunge classic.
5. Mumford & Sons – Little Lion Man
Few bands in this day and age combine country, folk, indie, and pop music as well as Mumford and Sons.
Their euphoric compositions and charismatic delivery stun fans all over the world, not to mention their unique instrumentation choices of acoustic guitars, banjos, and folk percussion. If you know a few folk musicians in your neighborhood and fancy getting together for a wholesome and organic musical jam, Mumford & Sons 'Little Lion Man' is a great choice.
Just make sure you remind everyone that it's performed in the Open C guitar tuning – that will be very important!
6. The Tallest Man On Earth – King Of Spain
You might imagine that the tallest man on Earth would have a truly enormous guitar, but that is not the case for Swedish singer-songwriter Kristian Matsson.
The Tallest Man on Earth is in fact just a pseudonym which the musician uses to release his fantastic acoustic folk compositions.
If you're a fan of his work and would love to get stuck into learning some of his music, his anthem 'King of Spain' is a great place to start!
7. Boyce Avenue – Bleeding Love
Leona Lewis' pop hit 'Bleeding Love' can be heard just about anywhere across the world – it truly was a mainstream sensation.
However, we personally prefer the acoustic version arranged by the fantastic Boyce Avenue. Check it out and we are sure that you will agree – the lyrics and chord progressions work tremendously well, yet it's actually pretty easy to learn.
Simply tune your guitar to open C, and you should have no trouble learning this classic acoustic cover.
8. Led Zeppelin – Friends
We know, we know – we've already listed a Led Zeppelin track, but what can we say? We just love Jimmy Page's guitar playing!
Whilst the already mentioned 'Bron-Yr-Aur' is truly a blues masterpiece, we have a real soft spot for the band's acoustic composition 'Friends'. Take a listen and you will notice that this track approaches blues from a much darker, spookier, and borderline evil tone.
It's truly mesmerizing, and we bet you any money that after learning it, you will find the hairs on your neck standing up.
9. Boys Like Girls – Two Is Better Than One
One of the best ways to demonstrate your acoustic guitar skills is to practice within a duet.
Sure, it's great to play solo sometimes, but deep down we are always looking for connection within our music. Boys like Girls' 'Two Is Better Than One' could not be a more perfect example of this.
It features a gorgeous male and female duet that provides a great opportunity to perform an emotionally connected composition.
However, the song is written in Open C, so you don't forget to get your guitar tuner out!
10. Ben Howard – Only Love
You might have noticed by our choice of music that we are huge fans of singer-songwriters and their acoustic compositions.
It's pretty hard to choose one that we like the most, but Ben Howard is certainly up there. The man with two first names is not just an enigma, but he boasts a truly enormous back catalog of classic compositions.
If you're a fan just like us but feel spoiled for choice when picking a track, we could not recommend 'Only Love' enough – we're sure you've heard it!
11. In Flames – Only For The Weak
OK – we sure have covered a lot of acoustic music, so here's something for the metalheads out there. In Flames are famous for finding a stunning equilibrium of melodic composition and heavy metal, and this makes for some seriously fun guitar playing.
'Only For The Weak' has to be our top pick this time – it's a powerful and anthemic track by In Flames featured on their album Clayman, and best of it's written in Open C.
Get that distortion pedal out and get ready to bang your head whilst learning this absolute belter of a track.
12. John Butler Trio – Betterman
When you first think of guitar techniques, generally guitar picking, strumming, and maybe even tapping comes to mind. However, one of our favorite acoustic guitar techniques is slide guitar, otherwise known as 'bottleneck'.
Bottlenecks can be purchased from your local guitar shop for a pretty small price, but you're going to need a song to practice with it. John Butler Trio has made our list for the second time with 'Betterman' – it really is one of the best slide guitar tracks for you to learn.
13. Mt. Joy – Silver Lining
Guitar tunings can be quite complicated, but every cloud has a silver lining. Each individual guitar tuning provides a whole new range of creative opportunities, and learning a song in Open C is a great way to discover this potential.
Some of the songs we've recommended so far have been pretty complicated, but Mt. Joy's 'Silver Lining' is a great place to start if you're only a beginner at playing the guitar in Open C.
It's also uplifting, structurally interesting, and has some beautiful lyrics if you're up for giving singing a try!
14. Elliott Smith – Independence Day
We will forever miss Elliott Smith – he was a one-of-a-king singer-songwriter, and he knew how to use his acoustic guitar to write some truly unique masterpieces. We're not sure what we prefer in his track 'Independence Day' – the gorgeous lyrics and vocal harmonies, or the accompanying guitar progressions.
If you've never heard of Elliott Smith, we'd highly recommend you check out some of his tracks – they provide great opportunities to learn some new songs in Open C whilst appreciating a truly fantastic musician.
15. Elliott Smith – Ballad Of Big Nothing
You can probably tell from the last listing that we are huge fans of Elliott Smith – that's why we simply could not leave this list without an additional mention.
'Independence Day' was a top choice of ours, but 'Ballad of Big Nothing' came as a very close second, and it would be rude not to include it. It features a more lo-fi feel to the percussion and overall production, whilst maintaining the gorgeous emotional ambivalence and lyrical mastery found in his other works.
Don't just learn one Elliott Smith track – learn at least two!
16. Hozier – Shrike
One of our favorite things about the Open C tuning is that it works really well with guitar articulations such as hammer-ons and pull-offs. The open tuning structure provides a uniquely large range of opportunities to use such techniques, and this is evident in Hozier's 'Shrike'.
Take a listen and you'll see what we mean – there are tons of fret slides in there too. The guitarist pulls this off fantastically and makes it sound really complicated, but check out the guitar tab – it's actually pretty simple!
17. The Tallest Man On Earth – Wind And Walls
You've probably noticed that we have a few duplicate artists on this list – Led Zeppelin, Elliott Smith, and now The Tallest Man On Earth. If you're looking for an explanation, it's pretty simple really – these musicians love the Open C tuning, and we love their music!
'Wind and Walls' is our second top pick for The Tallest Man on Earth, and it's yet another great choice for beginners. The track features pretty basic chords, but the vocal lines interact with it to provide an emotionally complex piece.
You should definitely give this track a pop!
18. Father & Sons – Miss Na Miss Kita
Throughout this list, we've explored guitarists from the U.S, Great Britain, and even Sweden! However, this time we are traveling all the way to the Philippines with Father & Sons 'Miss Na Miss Kita'.
We have to be honest – we don't exactly understand the lyrics of this song, but we think that the emotional power can be explained beautifully without listening to the lyrics. The guitar progressions in this piece are deep, simple yet emotionally complex.
Mix things up a bit in your guitar portfolio and give this Filipino masterpiece a try!
19. Mumford & Sons – I Will Wait
For our penultimate pick, we've decided to revisit Mumford & Sons glorious back catalog, this time choosing 'I Will Wait'. We're not quite sure how they do it, but this folk collective has a true talent for writing anthemic and euphoric masterpieces.
It's yet another track from them that is written in Open C tuning, so why not learn both of our favorite Mumford & Sons tracks and impress your friends with a short folk set?
20. John Butler Trio – What You Want
Last by certainly least, we are once again picking an acoustic composition from one of our favorite artists – John Butler Trio. We love the other two tracks that we included on this list, but 'What You Want' is our favorite out of the three.
The gorgeous string section, pounding percussion, and a variety of Open C guitar parts come together to bring us an emotionally powerful composition. We particularly love the dynamics of this piece, gradually increasing in density to result in a climactic crescendo.
John Butler Trio, you really smashed it with this one.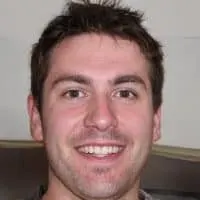 Alex is a man of many talents. He's been playing music since he was young, and has been the main content writer at Tone Start for the past few years. Alex loves to play around with different styles of music and enjoys listening to anything from country to classical.