Share on facebook
Share
Share on twitter
Tweet
Share on pinterest
Pin
Guitars are highly versatile instruments – unlike many other instruments, they can be tuned to just about however you like! This has resulted in a huge range of popular songs being written in unconventional tunings, and a prime example of this is Open E.
Whilst this tuning provides huge potential for songwriting, sometimes it's nice to simply learn some songs to jam with, and it can be hard to find them.
Don't worry though – we've prepared this list of our top 20 favorite songs to learn on the guitar in Open E.
Read on to find out which songs we chose!
List of the Best Open E Songs
1. The Black Crowes – She Talks To Angels
We're going to be covering a wide range of genres throughout this list, but let's kick things off with something soft, calm, and simple.
The Black Crowes are well known for their modern takes on classic country-rock styles, and their hit track 'She Talks To Angels' is a prime example of this.
It's one of our favorite tracks to warm up with when we tune down our guitars to Open E, and we'd highly recommend covering it whether you're a guitar pro or if you're just getting started!
2. MGMT – Kids
Is there any indie-pop track more iconic than MGMT's 'Kids'?
This track truly is a feel-good banger – the anthemic synth lines, powerful drums, and dreamy lyrics all blend together to create what was one of the most popular tracks of the '00s!
We bet that the majority of your friends will know the lyrics to this one, so it's a great choice to learn on the guitar if you're looking for a singalong!
Enjoy yourself!
3. Glen Hansard – Say It To Me Now
When life gets tough, jamming out on the guitar can be a fantastic way to express your emotions and release some of the pressure of day-to-day life.
Glen Hansard is clearly pretty experienced in this – just listen to the powerful dynamics and vocal projection on his track 'Say It To Me Now.' The music video for this track demonstrates this feeling perfectly, with Hansard strumming away in Open E whilst singing his heart out.
If you're looking to release some tension, we couldn't recommend learning this track enough.
4. The Allman Brothers Band – Little Martha
When people think about the American Dream, it's common to imagine sitting in a beautiful location with an acoustic guitar, writing songs about freedom.
This is exactly what the Floridian rock band The Allman Brothers Band did, and their song 'Little Martha' portrays this feeling beautifully.
If you want to replicate this feeling, pick a sunny day, a pretty location, and tune your acoustic guitar down to Open E.
Don't worry about warming up your vocals, because this one is guitar only!
5. Vianney – Je Men Vais
Listening to music written in different languages can be highly rewarding – each language has its own unique sounds that can be explored through music.
Guitar on the other hand is a universal language, and the French song 'Je m'en vais' by Vianney demonstrates the combination of the two.
The gorgeous and softly sung vocals layer wonderfully with the quaint guitar strums, it's a great example of why you should never let a foreign language get in the way of learning a song on the guitar.
6. George Harrison – All Things Must Pass
The Beatles were one of the most iconic pop and rock bands in… well, musical history!
We sure miss their wonderful compositions, but thankfully the band members continued to release music under their solo careers to keep us happy.
Whilst Paul McCartney is the obvious example, the guitarist George Harrison is our favorite choice here, and his song 'All Things Must Pass' beautifully illustrates the nostalgic melancholy that we feel on a regular basis about The Beatles.
All things must pass, but we can always remember them through music!
7. Coldplay – Strawberry Swing

We've covered some huge acts in this list so far, but Coldplay are the biggest yet – not including The Beatles of course!
We love learning Coldplay songs on our guitars, applying a bit of reverb, and pretending we're playing in a stadium just like them. There are way too many tracks to choose from, but if you're looking to learn a song in Open E then 'Strawberry Swing' is a great choice.
It has several different parts that cover a range of playing styles, so you could learn them all or split them across a jam with your friends!
8. Joni Mitchell – California
Whilst you may not recognize the name, we are sure that you will have heard Joni Mitchell's music – her song 'Big Yellow Taxi' is one of the most popular songs to learn on the guitar in the world!
However, if you want to stand out from the crowd, you should definitely consider learning her less known track 'California' on the acoustic guitar!
It's a great choice for beginners as it can be played through simple chords, but it can also be a great challenge for experienced players who want to replicate the fine picking patterns.
9. Brother Dege – Too Old To Die Young
Most of the tracks that we have covered so far have been acoustic, rocky, and poppy, so let's switch things up with a little bit of blues!
If you're looking to spice things up a bit with your guitar playing, Brother Dege's 'Too Old To Die Young' is one of the best tracks to learn in Open E!
It's a gritty blues track that makes excellent use of slide techniques or 'bottleneck', so you're going to want to grab one of these at your local music shop first!
10. The Smiths – The Headmaster Ritual
When you hear the band named 'The Smiths', you probably think about the virtuosic singing, bizarrely morose lyrics, and political rants of Morrissey.
Whilst these are all charming elements of the rock band, Johnny Marr's guitar licks really take the cake for us! He plays the instrument in a truly unique manner – no guitarist that we've ever heard can emulate the sound of the Smiths!
Be warned though – despite the anthemic and accessible nature of the tracks, some of these guitar parts of tracks such as 'The Headmaster Ritual' can be really difficult to master!
11. Boyce Avenue – Superman
We've already mentioned that learning guitar can be a great way to express yourself and sing your heart out, but whilst singer-songwriters such as Glen Hansard do this loud and proud, others take a softer approach.
Boyce Avenue is a great example of this – their track 'Superman' is a beautiful guitar and vocal composition which is pretty soft, yet captures such a powerful emotion.
The guitar parts are written in Open E, so if you're ever a bit down in the dumps and want to cheer yourself up, this could be the track for you.
12. Laura Marling – Rambling Man
Some songs make us want to party, some make us want to travel, but 'Rambling Man' by Laura Marling just makes us want to sit in nature.
There's just something about the acoustic guitar, banjo accompaniment, and wholesome vocals that makes us think of walking out into the countryside, sitting on a hay bale, and having a jam on the guitar.
The music video is actually set on a seaside pier so we guess it's down to interpretation, but one thing is for sure – you will feel great after performing this song for the first time!
13. Thunderclap Newman – Something In The Air
Whilst Thunderclap Newman sounds like an unusual name for an individual, it is actually the band name of the duo that The Who's Pete Townshend formed with the aim of showcasing other talented musicians such as Andy "Thunderclap" Newman.
This supergroup had a lot going for them, but 'Something In The Air' is our favorite – you've probably heard it without even realizing it!
It's a great track in Open E that we'd recommend you try learning on the guitar, but we don't blame you if you miss out on the middle piano-based section – it really is quite random!
14. The Rolling Stones – Gimme Shelter
With the recent departure of the legendary drummer Charlie Watts, we simply had to pay our respects by including the rock 'n' roll legends The Rolling Stones on this list.
We really were spoiled for choice – they have a ridiculous amount of popular songs that you should add to your guitar-playing portfolio.
However, considering the theme of Open E tuning, we'd have to suggest 'Gimme Shelter,' the opening track to their 1969 album Let It Bleed.
What an absolute classic!
15. Foghat – Slow Ride
If you were around in the '70s, you'll probably remember the guitar classic 'Slow Ride' written by Foghat.
However, we must admit that we first heard this as one of the opening tracks on the classic video game Guitar Hero III! It's a very unique track with tons of interesting guitar riffs, solos, and even some slide guitar.
If you're looking for something slow and relatively easy to learn that still allows you to show off with some advanced guitar articulation, this is a seriously solid track to consider!
16. Bob Dylan – You're Gonna Make Me Lonesome When You Go
Forgive us whilst we weep a little bit – in our opinion, there is nothing more beautiful than Bob Dylan's 1975 hit 'You're Gonna Make Me Lonesome When You Go'.
We're not sure if it's the lyrics, the gorgeous harmonica, or the beautiful Open E chord progressions strummed on an acoustic guitar.
Realistically, it's probably a combination of all three, and this was all achieved by a one-man performance by Dylan with the help of a harmonica holder.
This is a guitar accessory that we can really get behind, and Dylan was one of the first to use one!
17. Jesus Culture – How He Loves Us
The guitar has been used to express all manner of emotions across the years, but we think one of the most underrated uses is to express faith and gratefulness for religion.
Jesus Culture has made a huge name for themselves with their powerful Christian-rock anthems, allowing Christians across the world to connect together through music.
However, even if you are not religious, everyone can appreciate the emotions portrayed in the song 'How He Loves Us' – learn it on the guitar and see for yourself!
18. Bob Dylan – Shelter From The Storm
We were singing our praise for Bob Dylan just a couple of paragraphs ago, and we literally could not resist diving back in for one more track.
Dylan was a massive fan of Open E tuning, with some of his most loved tracks using the tuning. 'Shelter From The Storm' is another great example of this, but this time there is a lot less harmonica action.
However, if you wait until the end of the track, you will hear that Dylan simply could not resist treating us to a few bars of his signature harmonica style – beautiful.
19. The Rolling Stones – Jumpin' Jack Flash
Very much like Dylan, it really is difficult to pick a single track by The Rolling Stones that you should learn in Open E.
They released tons of them, and just about every example has been stuck in our heads ever since they were released. In the end, we settled for our second favorite Stones track in the tuning – 'Jumpin' Jack Flash.'
That opening riff set the stage for the rock 'n' roll style that everybody knows and loved these days – you don't get much more iconic than the Stones!
20. U2 – Stuck In A Moment You Can't Get Out Of
We've covered some really great tracks throughout this list, so let's end things with a bang. The tuning of Open E is pretty versatile – we've seen it applied to folk, rock, and pop alike.
However, there's something about the tuning that seems to work best with atmospheric and emotional tracks, and U2's 'Stuck In A Moment You Can't Get Out Of' should show you exactly what we mean.
It can be played through simple chords, or if you want to tackle the more intricate style of The Edge's guitar playing, then go for it!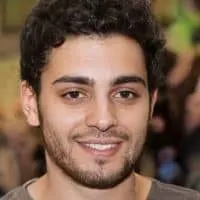 Justin is an audio engineer with years of experience in the field. He has been creating and playing music his entire life, but he really found his passion for engineering when he was introduced to Logic Pro at age 10. Justin has spent countless hours perfecting his craft and now works as a freelance engineer out of Boston, MA.