For musicians, being in the studio can be a grueling experience as much as exhilarating. Capturing the magic of performing in a group and recording it onto a fine-tuned, full-length record, while rewarding, must also be exhausting.
Sometimes, things happen in the studio that wasn't part of the plan. Sometimes, they make it onto the record because they add an extra element to the track, or it's simply funny.
To dive deep into this, I've collected 10 songs that feature accidental coughing or spluttering that were left in for the song's release. We have a mixed bag of artists to go through here!
1. War Dance – Killing Joke
Album: Killing Joke
Released: 1980
Killing Joke is an English rock band that formed in 1978 and became immensely influential in multiple areas. Blending ideas from classic rock with industrial elements, they also helped carve the path for new-wave and post-punk with their creativity and disregard for genre boundaries.
"War Dance" is an industrial groove that Ministry would be proud of, with a hefty cough at the start possibly even nodding towards the problems that come with war.
2. Dog Paddle – Modest Mouse
Album: This Is A Long Drive For Someone With Nothing To Think About
Released: 1996
Modest Mouse helped cement the alternative, indie rock scene with their melodic passages, introspective lyrics, and warm atmospheres.
While the lyrics make little sense in some places, I think "Dog Paddle" is an interesting track overall. The coughing at the beginning can suggest a struggle to survive in life, and the 'dog paddle' is a metaphor for the drugs that kept the protagonist afloat during this time.
3. Sweet Leaf – Black Sabbath
Album: Master Of Reality
Released: 1971
The pioneers of heavy metal, Britain's Black Sabbath, need little introduction. Their sound influenced bands the world over and helped carve two specific genres within metal: doom, and stoner. The latter focuses on marijuana as a key theme, and in Black Sabbath's "Sweet Leaf", the song begins with guitarist Tony Iommi coughing from smoking a joint.
Connect the dots as you will, but there could be a link here sparking the idea of mixing doom with marijuana, to eventually create stoner metal.
4. Money – Easy Star All-Stars
Album: Dub Side Of The Moon
Released: 2003
More often than not, cover songs do little to add to the impact of the original. This, however, is not the case for Easy Star All-Star's cover of Pink Floyd's iconic track "Money". Ditching the floaty guitars and bringing in infectious dubs, the reggae dub outfit brings a rampant groove to Pink Floyd's bouncy track, both doing it justice and bringing something new and exciting to the table in the process.
The track begins with the gurgling of bongs and eventual coughing before the jazzy instrumentals come in and deliver an excellent rendition of this rock classic.
5. Dear Maria, Count Me In – All Time Low
Album: So Wrong, It's Right
Released: 2007
Formed in 2003, the American outfit All Time Low became a worldwide hit within the then-rising emo and pop punk genres. Their humble high school origins eventually led to sell-out tours across the globe, with "Dear Maria, Count Me In" arguably being the most popular track in their discography.
The cough at the beginning of this track is small, but it was noted by the band that they wanted to remove it for the song's release. All Time Low's producer Matt Squire decided to leave it in.
6. Coffin – Girl
Album: I Do Because You Care
Released: 2010
Sometimes, people in the electronic music scene have an idea for a sample and chase it, for better or worse. Girl's "Coffin" doesn't relate to the dead; instead, it's a track made entirely of cough samples that begins simple and builds in complexity.
Props have to be given for creativity on this one. As an avid lover of electronic music, I've heard a lot of interesting sample choices so far, and "Coffin" is certainly one of the most curious.
7. Taxman – The Beatles
Album: Revolver
Released: 1966
Revolver was a masterpiece from the classic British outfit The Beatles. Wasting no time in tackling the issues of the world, the record's opener "Taxman" is a direct attack on Britain's tax system. Its groove is unmistakable, mainly thanks to the unmistakable bass work of Paul McCartney.
The coughing at the beginning of this track has been confirmed to be from George Harrison's smoker cough.
8. Pretty Old Man – No Buses
Album: Boys Missed The Bus
Released: 2019
Helping reinvigorate indie rock is the Japanese outfit No Buses, who came onto the scene in 2016. Despite not being massively well-known, their discography is worth a dive for some easy listening with a steady beat and solid guitar work.
While the cough at the beginning of "Pretty Old Man" seems to be random, its edit within the song helps make a catchy little introduction that doesn't harm the track in any way.
9. Wish You Were Here – Pink Floyd
Album: Wish You Were Here
Released: 1975
"Wish You Were Here" is a timeless offering from the British classic rock titans Pink Floyd, and one of their most recognized tracks. It was written for Syd Barrett, who was Pink Floyd's original frontman and songwriter who left the band in 1968 due to physical and mental decline from heavy drug use.
It takes a few listens to hear it, but just before the introduction tapers into the track's wide, inviting atmosphere, David Gilmour lets out a smoker's cough. According to some sources, he was so upset from hearing the cough in the mix that he quit smoking entirely the next day.
10. Defective Trip – Gravediggaz
Album: 6 Feet Deep
Released: 1994
Gravediggaz was an incredible, massively underrated rap outfit from New York that formed in 1994 and helped create the horrorcore hip-hop movement. Unafraid to delve into comedy and various genres (even metal from time to time), the quartet would create three spectacular albums before eventually ending their career.
"Defective Trip" is one of the strongest tracks off their debut release 6 Feet Deep, and starts with a hefty blunt hit, a cough, and a catchy groove. If you haven't heard of Gravediggaz before, do yourself a favor and listen to this album.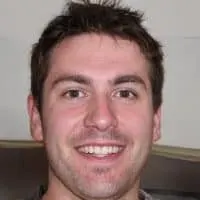 Alex is a man of many talents. He's been playing music since he was young, and has been the main content writer at Tone Start for the past few years. Alex loves to play around with different styles of music and enjoys listening to anything from country to classical.