Share on facebook
Share
Share on twitter
Tweet
Share on pinterest
Pin
The letter "X" is not a very common way to start a word. But for musicians, the letter "X" is used either as its own or as a part of a song title. While researching songs for the best songs that start with "X" list, I was shocked to see just how popular this letter was.
From rock to rap, "X" is used often in song titles and sometimes used when there is no appropriate way to describe the song and its meaning.
So without further ado, here is my list of the 10 best songs that start with the X!
1. X Gon' Give It To Ya – DMX
Featured in the movie Cradle to the Grave, "X GOn' Give It To Ya" was released in 2003 by rap artist DMX. The song has explicit lyrics about power and staying true to yourself.
While we can all agree that this is very important, the song, taken from the album Cradle to the Grave, has a catchy beat that will make you feel tough as nails and almost like a gangster.
Love it or hate it, rap music is a great form of self-expression and could be seen as poetry. Give this song a listen, and you decide.
2. Xanadu – Rush
Rush was pretty big back in the 70s, and the release of their song "Xanadu" in 1977 blew people away. With one listener commenting, "Still can't believe this is three people, what a masterpiece," it is clear that fans were mesmerized by the band.
Taken off their album A Farewell to Kings, the song "Xanadu" was inspired by the poem Kubla Khan, with many saying it was about opium-induced dreams and addiction. Play this one on full volume and enjoy the amazing sound and guitar work of a band that was years ahead of its time.
3. X – Welshly Arms
Having never heard of Welshly Arms before today, "X" is a song taken off their 2018 album No Place Like Home and focuses on the emotion of cutting a toxic person out of your life. The song's phenomenal beat and great guitar riffs make for easy listening.
If you, too, want to be amazed at this fairly unknown band, "X" is the best song to listen to as an introduction to their music.
4. X – HELLYEAH
The metal genre is a popular one. Perfect for those days when you are angry with the world, songs like "X" from the band Hellyeah will have you nodding your head in agreement at the song's description of not giving a sh** about what anyone thinks.
Often thought to be describing the singer's emotions after a bad breakup, it contains plenty of hate and anger-driven lyrics that express so much emotion. The song was released in 2016 and features on the band's album Undeniable.
5. XO – Beyoncé
Beyoncé hits the nail on the head with her song "XO," taken off the 2013 album Beyoncé. A truly amazing song about finding light in the darkness, she describes her feelings for her lover as the beacon of hope when all seems lost.
"This song feels like a memory that never existed" is how one listener describes the song, and I am pretty sure you will agree when you listen to the song for the first time. Play the track, close your eyes, and feel the words that the talented singer uses in the song "XO."
6. X – Kendrick Lamar (Feat. ScHoolboy Q, 2 Chainz & Saudi)
Rap songs like "X" from Kendrick Lamar that feature some big-name rappers can make you feel powerful, even when you don't know the true meaning behind the song.
With explicit lyrics and a beat that could get a bit monotonous, there are those who find the song to be brilliant. The song was released in 2018 and is taken off the album, Black Panther. Give it a listen and decide if you love it or hate it.
7. X-Static Process – Madonna
As you have never heard Madonna before, this is the only way I can describe the song "X-Static Process." Released in 2003 on the album American Life, the song has a folksy feel with Madonna singing along to only a guitar.
The lyrics describe the feeling of heading towards a breakdown and possibly questioning everything about life, and it is something we have all felt at one time or another.
Great for those long, thought-provoking car rides, "X-static Process" deserves a spot on the list of the best songs that start with "X."
8. X – Chris Brown
Chris Brown might not be the most well-liked singer, but there are those who consider themselves big fans. His song "X," from his 2014 album of the same name, is a great dance track and is about bettering yourself when faced with challenges.
Expressing your feelings is tricky, but Brown nails it with this song and its meaningful lyrics.
9. X-Static – Foo Fighters
If guitar build-ups are your thing, you will absolutely love "X-Static" by the Foo Fighters. Dave Grohl and his band released the song in 1995 on their self-titled album, and it was instantly a hit.
The song focuses on just getting by and facing reality and has an almost eerie sound to it. Great for those days when you feel defeated, "X-Static" will remind you that you are never out of the game.
10. XOXOXO – Black Eyed Peas
The Black Eyed Peas made many hit songs, and "XOXOXO" is just one of them. The song is based on a series of texts wooing a girl and is a great mix of rap and dance that will delight any music lover.
Taken off the band's 2010 album The Beginning, "XOXOXO" essentially stands for "Hugs and Kisses," and is a great tribute to modern relationships and communicating via text with your crush. Give it a listen and see if you can relate to the feelings described in this song.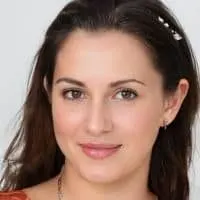 Alexandra loves playing the piano and guitar. She has always been a music lover, but it wasn't until she was in high school that she realized how much she loved to play. It allowed her to express herself without having to be verbally expressive, which is something she found very empowering.