Share on facebook
Share
Share on twitter
Tweet
Share on pinterest
Pin
Sometimes it seems like the primary purpose of the modern-day pop song is to ruminate on the subject of love. With its simple structures, catchy melodies, and general ubiquity, it may be the perfect vehicle to communicate emotions of love.
Not all love songs are the same, however. They are as varied, diverse, and disparate as the human experience of the emotion.
These ten songs look at love from various angles, exploring puppy love, crazy love, existential love, the love of money, and other ways the heart can yearn.
Here are the best songs with love in the title!
1. Love You Like A Love Song by Selena Gomez & The Scene
Selena Gomez gets very meta on this 2011 love song about loving someone like a love song. The song starts with an insistent pulse, like the deranged heartbeat of a cyborg.
The song hints at the idea of someone (or something?) who has no sense of what love is other than what is available in popular media.
It's a fresh take on the love song from someone already familiar with all the tropes of the genre.
2. Crazy In Love by Beyoncé (Feat. Jay-Z)
Sometimes a love song is intimate and small, honest and delicate; one lover describing each and every gesture of their beloved… And sometimes you are one of the hugest pop stars of all time, dating one of the most successful rappers of all time and you turn your love into an anthem.
This collaboration between two artists in their prime who became one of the biggest musical power couples since June Carter agreed to marry Johnny Cash manages to describe the feelings of everyone who has ever had a mad love affair.
The musical stylings of Roc-A-Fella's favorite son and the former child of destiny go together better than anyone could have expected; the horns are triumphant and powerful, daring anyone to ask them to turn it down, the beat is propulsive, and the syncopated rhythm mimics the complicated maneuvers of these two bobbing and weaving their careers, lives, and bodies around one another.
3. All You Need Is Love by The Beatles
The band who once said, "you're lovin' don't pay my bills," released this classic in 1967, cementing their transition from the best of the proto-boy band British invasion groups into cultural commenters and zeitgeist mystics.
Hip hop has a long and problematic history with gay issues, so much so that it was a big story when Eminem and Elton John shared a stage in 2001. Even though there is a long way to go, there have certainly been many strides made in the past two decades.
When this song was released in 2012, gay marriage was still years away from being legalized nationally in the United States. So, it's easy to forget what a big step it was for Macklemore to pen a whole song about the rights of gay people to love who they want.
The song is less of a political protest song and more of a thoughtful meditation on the most human of all emotions.
5. I Will Always Love You by Whitney Houston
This cover of iconic country singer Dolly Parton's song won a Grammy in 1992 after Houston embellished it with her inimitable R&B-meets-Gospel style.
The song starts small and intimate with Houston's voice unaccompanied, vulnerable, and authentically sublime and it builds from there. By the time she gets to the chorus, her voice has become powerful and full and the arrangement is there to back her up.
The time-stopping silence that occurs in between the final verse and the final chorus builds the anticipation for Houston's voice to an impossible level. That silence leaves anyone listening desperate for one final triumphant outpouring, which Houston delivers in spectacular and iconic fashion.
6. Make You Feel My Love by Adele
You can't have a list of songs associated with love without Adele.
Adele had a tremendous amount of success with this song in 2008, but it's actually a Bob Dylan song that has been covered by many artists including Billy Joel and Garth Brooks.
In Adele's version, the song is an ode to longing as it outlines the lengths she would theoretically go for her love if she just had the chance. Unlike in other versions, the ache in Adele's seems to suggest the love is unrequited. Her voice swells and expands until the end of the song where she seems she's exhausted herself in stating her case.
7. As Long As You Love Me by Justin Bieber (Feat. Big Sean)
Even though this 2012 song was featured on his record Believe, it sees him trying to shed the image cultivated by his "belieber" army. It sees him smack dab in the middle of his teen years with all the hormones and emotional swings that implies.
The song operates with the tropes typical to most generic love songs where dramatic promises are made and it stutters its way into sleek, dance-pop territory.
Inadvertently, Bieber created a track that encapsulates that awkward transition that everyone goes through where you are not yet an adult, but certainly not a child anymore. Though we might look back on that time in embarrassment, it's a developmental stage everyone goes through and this song sums up those emotions perfectly.
8. Love Me by Lil Wayne (Feat. Drake & Future)
It's hard to tell who Lil Wayne wants love from. This song finds Lil Wayne embodying the weed-smoking, money-loving, sex-having lifestyle so thoroughly that he almost reaches farcical levels.
His disdain for his haters takes up almost as much of this song as his gratitude for those who love him, but maybe that dichotomy is his real concern. It's not his many sexual partners whose love he needs, but the love of his many adoring fans. Judging by the success of this song, he has it.
9. Is This Love by Bob Marley & The Wailers
Bob Marley's entire ethos was based around love. Love of music, love of life, and love for his fellow humans. This song, from his mellowed-out 1978 record Kaya, gets a bit more intimate and tells the story of a burgeoning relationship.
With its swaying rhythmic cadence and swoony lyrics, it asks the question that comes up at the beginning of every new relationship. "Is this love?"
10. Let Me Love You (Until You Learn To Love Yourself) by Ne-Yo
It's not uncommon for others to see what is worthwhile about ourselves before we do.
This song tells the tale of someone selflessly, patiently waiting for someone to learn to love themselves.
Ne-Yo reminds us of how important it is to love yourself first.
Thanks for checking out my list of the best songs with love in the title.
Let me know if I'm missing any songs on my list!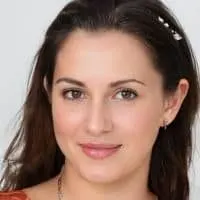 Alexandra loves playing the piano and guitar. She has always been a music lover, but it wasn't until she was in high school that she realized how much she loved to play. It allowed her to express herself without having to be verbally expressive, which is something she found very empowering.