Share on facebook
Share
Share on twitter
Tweet
Share on pinterest
Pin
Women have been the topic of many famous songs for hundreds of years, so it's no surprise that it's still a hot topic today. Furthermore, it doesn't matter what genre of music you're referencing; every genre has music with many hits relating to women.
From Rock, Hip-Hop, Pop, and more, this article will break down the ten best songs with the word girl in the title, and there's a good chance you've heard more than one of these.
So without further ado, here is my list of the top songs with the word "girl" in the title!
1. Halsey – Girl is a Gun
A song that provides a fairly alternative pop vibe and ended up being one of Halsey's fans' favorites. Furthermore, it's also claimed that her song "Girl is a Gun" is only one of the great songs off her album If I Can't Have Love, I Want Power.
With a niche voice, whether you're a big fan of Halsey or not, it's hard not to recognize it. The production value offers erratic percussion with alternative melodies that provide contrasting emotions.
2. Lil Durk (Feat. Morgan Wallen) – Broadway Girls
One of the most recent releases from Lil Durk that's actually one of his most interesting collaborations yet. With a modern hip-hop drum kit and calming guitar loop, the song "Broadway Girls" takes on a blend of country and rap production.
Morgan Wallen brings a strong country voice and takes most of the spotlight in the song with the dynamics in his voice. In addition, a majority of fans were pleased with the outcome than expected and appreciated the music for its intention.
3. Gwen Stefani – Hollaback Girl
Easily considered one of Gwen Stefani's biggest bops to date, "Hollaback Girl" is a generational hit that has timeless qualities and is a staple of her career. Released in 2004, early 2000's pop had a chokehold on listeners and this song rippled through the country and the world.
Regarding the best songs with girl in the title, Gwen Stefani might take the cake on this list. Not to mention an extremely memorable hook that can't be forgotten no matter how long it's been since you've heard the song.
4. Jet – Are You Gonna Be My Girl
Starting with a catchy tambourine and bass line, "Are You Gonna Be My Girl" struck gold with fans and new listeners alike. A feel-good party song, Jet brought us a record that not only came across everyone's radios, but many movies, tv shows, ads, and other forms of media.
Considering the nature of the song, every performance had the girls going wild, and listeners have had it on repeat ever since its release. The production will have most screaming along with the lyrics while simultaneously thrashing their necks back and forth.
5. Drake (Feat. Lil Baby) – Girls Want Girls
Drake has a reputation for writing songs about women, and no matter how many times he does it, they always gain plenty of attention. With added lyrical talent from Lil Baby, both artists float across the airy production that Drake's music is known for.
Many speculate if Drake's lyrics in "Girls Want Girls" reference real relationships of his or just past experiences. Either way, the topic relates to various elements of relationships or attraction and is presented in a relatable way for the audience.
6. The Internet (Feat. KAYTRANADA) – Girl
An entirely euphoric feeling is displayed throughout "Girl" from The Internet. Velvety vocals that glide across a spacey instrumental and are perfect for relaxation.
Furthermore, underlying hip-hop elements in the drums and bassline still give the song a little bop. As calming as the music is, you can still nod your head to it as it hits just the right tempo with the perfect amount of energy.
7. Billy Joel – Uptown Girl
With such feel-good production value, it's hard not to sing along with Billy Joel's iconic voice in "Uptown Girl." From his album An Innocent Man, Billy encapsulated listeners with the song containing catchy and light guitar chords supported by a rocking drum beat.
The backing vocals are strong, and every melody seems to hit just right from the verse to the hook. Even after nearly 30 years, Billy Joel's "Uptown Girl" is still in conversation among an influenced generation of listeners.
8. Katy Perry – I Kissed A Girl
Pop icon Katy Perry had a long chart running streak due to the fact she never seems to run out of hits. Moreover, "I Kissed A Girl" was enjoyed by men and women as the context of the lyrics could work both ways, which caused many individuals to share and love this song from their own point of view.
Katy has an excellent way of connecting with many types of listeners, even if she isn't their main cup of tea. She has a strong knack for catchy hooks that are incredibly infectious and can be easily enjoyed by all.
9. Juice WRLD (Feat. SUGA of BTS) – Girl Of My Dreams
It can't be ignored that the late Juice WRLD was a very talented lyricist. Additionally, "Girl of My Dreams" was just another showing of his collaborative efforts and his ability to blend with many other artists.
Calming production carries mellow lyrics with added production value from SUGA and BTS adds a whole other flair to the song. The song's content is generally relatable, and considering the collaboration, the song tapped into multiple demographics of listeners all over the world.
10. One Direction – Steal My Girl
It isn't a secret that many of One Direction's fans consider them heartthrobs, and their song "Steal My Girl" only adds fuel to that fire. Aside from that, the band provides harmonious vocals that are easy to sing along to and reverberate from ear to ear.
Although many discuss how well their voices work together, their other musical talents shouldn't go unnoticed. The production value is cinematic, to say the least, and is uplifting from start to finish with big piano chords, percussion, and a riding bass line.
That concludes my list of the best songs with the word girl in the title.
If you enjoyed it then leave me a comment in the comments section below!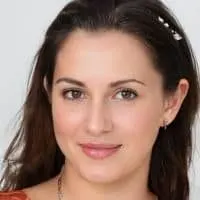 Alexandra loves playing the piano and guitar. She has always been a music lover, but it wasn't until she was in high school that she realized how much she loved to play. It allowed her to express herself without having to be verbally expressive, which is something she found very empowering.