I'm feeling pretty excited to be able to review this fine piece of technology. I've heard so many great things about this tuner, and now I'm finally able to have a look at it myself. So let's just go ahead and get straight into it! I would like to present to you with our review on the Sonic Research ST-300 Turbo Tuner.
Features:
True Strobe Tuner
Bright and Easy-To-Read
Extreme Accuracy (± .02 cents)
True Bypass
Open Tuning Modes
Power On Restore
Powered by Battery / AC Adapter

To start things off lets go ahead and list the specs of the ST-300:
| Specification | details |
| --- | --- |
| Dimensions (H x W x D) | 4.4" (11.2 cm) x 2.4" (6.1 cm) x 1.4" (3.4 cm) |
| Weight | 8.7 oz. (246 g) |
| Output | True bypass |
| Tuning Range | C0 (16.35 Hz) to C8 (4,186 Hz) |
| Accuracy | +/- .02 cents |
| Reference Pitch | A4 = 300.0 Hz to 599.9 Hz in .1 Hz increments |
| Power Supply | 9V alkaline battery (included) OR external 9V DC adapter (optional) |
| Power Consumption | 48 mA typ. (12 hour continuous operation with alkaline battery) |
These specs were taken directly from the official Turbo Tuner Model ST-300 owner's manual if you want to go and check it out.
There are two iterations of the ST-300 that exist right now – a full-sized version, and a mini version. As you would expect the mini version is much more compact, which is great for those that are looking for a smaller sized tuner. In saying that though, both versions still feature all of the great things you would expect from the ST-300. The only difference is that the full-sized version can be powered using a 9V battery or AC adapter, while the mini can only be powered through the use of an AC adapter.
Accurate tuning is very important in making sure your guitar sounds right, and I can tell you right now that the ST-300 is incredibly accurate.
The ST-300 features 2 different modes for you to choose from: chromatic, and guitar/bass mode.
Chromatic Mode: In this mode the tuner will respond to all 12 notes of the chromatic scale.
Guitar/Bass Mode: In this mode the tuner only selects notes that are defined for the particular tuning.
The ST-300 comes with 5 pre-programmed settings for you to use: guitar, bass, CST1 (standard), CST2 (drop D), and CST3 (6-string bass). The beauty of the ST-300 is that you are able to modify these settings for whatever tuning you want (up to 9-strings).
It should be mentioned that while in this mode the string number will be displayed instead of the note name.
The display of the ST-300 is incredibly easy to read, which is great if you plan on using it on-stage or under bad lighting conditions. As we touched on previously the tuner incorporates the use of LED's that are positioned in a circular fashion around the note display. This 'stroboscopic display' provides you with an easy way to visualize the tuning of your guitar or bass while you tune.
When the ST-300 is turned on the output of the tuner becomes muted. Additionally, when the tuner is turned off the input signal is passed directly to the output. This means you can leave the tuner in your pedal chain without any worry that it will interfere with the signal as it passes through it. There is actually ZERO load put on the signal.
Conclusion
The Sonic Research ST-300 Turbo Tuner definitely lives up to the hype surrounding it. I would say it is one of the best tuners around right now, which is due to its terrific functionality, along with its reasonable price tag.
If I could sum up the tuner in 3 words it would be: fast, accurate, and compact.
If you're looking for a tuner that can do it all, not matter what tuning you're after, then you should definitely consider the ST-300. It is sure to not disappoint you, or your beloved guitar!
Thanks so much for checking out our review. We hope we have been able to provide you with some insight into the ST-300 Turbo Tuner, so you can make a comfortable decision on whether this tuner fits your expectations.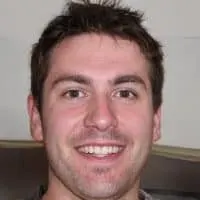 Alex is a man of many talents. He's been playing music since he was young, and has been the main content writer at Tone Start for the past few years. Alex loves to play around with different styles of music and enjoys listening to anything from country to classical.