The TC Electronic PolyTune 2 is arguably one the best tuner pedals to be ever be released. The PolyTune 2 is the successor of the original PolyTune released by TC Electronic, and in this review we will be covering everything you need to know about this tuner. We will be checking out it's features, performance, durability, and then provide you with our overall opinion on the pedal.
FEATURES
Incredibly bright and easy-to-read display
Ultra-precise strobe tuner
PolyPhonic tuner
Ambilight sensor automatically adjusts display brightness
Multi-award-winning pedal
USB port for firmware updates
SPECIFICATIONS
Below are the specifications for the TC Electronic PolyTune 2:
| | |
| --- | --- |
| Input Connector Type | 1 Standard 1/4″ jack – mono/TS |
| Output Connector Type | 1 Standard 1/4″ jack – mono/TS |
| Tuning Range | A0 (27.5 Hz) to C8 (4186 Hz) |
| Tuning Accuracy | ±0.1 cent |
| Reference Pitch | A4 = 435 to 445 Hz (1 Hz steps) |
| Input Impedance | 500 kΩ (pedal on) |
| Power Input | Standard 9V DC, centre negative >100 mA (not included) |
| Battery Option | Standard 9V (not included) |
| Current Draw | 45-50 mA (typical usage) |
| Dimensions | 2.8 (W) x 4.8 (D) x 2.0 (H) inches |
| Weight | 10.6 oz (incl. battery) |
CONTROLS
Much like any other tuner out there the PolyTune 2 is very simplistic. The unit features a footswitch used to turn the tuner on or off, and can be toggled by pressing down on the footswitch.
The tuning mode button is located on top of the pedal. This is used to set the tuning of your guitar, and you'll find that this setting will remain stored even when the unit is powered off. The storage feature means that the tuner can be used at any time on-the-fly.
TC ELECTRONIC POLYTUNE 2 REVIEW
The original TC Electronic Polytune was a revolution for its time. The idea of being able to tune all the strings as one was something that had never been done before. Numerous awards and many outstanding reviews have been given to the Polytune 2 for its innovative and practical features. It is now used by countless musicians across the globe for these reasons and more.
The Polytune 2 has since been released to the public. TC Electronic planned to keep their original vision of the pedal, but looked to improve on features that had been requested by the community. They really wanted to give each of its users exactly what they wanted from a guitar tuner.
By far the biggest request from the public was to improve on the original Polytune's display. I do have to admit that the display was not that bad on the original, but they've gone and knocked it out of the park with their next iteration.
The Polytune 2 provides you with extremely bright LED's that are even bigger than the original. You'll be able to see what's shown on the display in any environment with extreme ease – night or day.
TC Electronic have also gone and trimmed the automatic dimming feature. Now even the slightest lighting changes to the pedals environment will cause the display to adapt. The battery life of the unit is even extended thanks to the ambilight sensor. These innovative features really do go above and beyond what we are used to seeing from standard tuner pedals nowadays.
The display matrix contains more than 100 LEDs. You can tell that a lot of thought went into the design of the display by TC Electronic, and I would have to say that the PolyTune 2 has delivered with one of the best displays I've ever seen.
Here's a video of Steve Morse from Deep Purple demonstrating the capabilities of the PolyTune 2 for your convenience!
Another great feature that's new to the Polytune 2 is the true strobe tuner. This feature was requested by many guitar players and techs who wanted to have the most accurate guitar tuner in the world. TC Electronic went and delivered on this request by providing a true strobe tuner with an incredible 0.1 cent accuracy.
On top of all these features, there were also many changes performed underneath the hood. The analog performance of the unit has been greatly improved, and a soft-click footswitch was added as an upgrade to the original. This was a fantastic addition as the footswitch now feels so much better to tap on.
It doesn't matter what tuning you play in either, the PolyTune 2 has you covered. It provides tuning modes for drop-d, capo mode, drop tunings, and of course standard tuning too.
The PolyTune 2 also features true-bypass mode to ensure that your tone remains exactly the same as it started. This is a very important feature for any tuner pedal due to their usage on many pedalboards. The last thing you want from your tuner is to have it altering your original sound.
The battery of the unit can be accessed very easily. In fact, you don't even need a screw driver! You can just use a random guitar pick that's laying around to unscrew the back panel without any hassles. One of my only complaints though about the PolyTune 2 is the fact that it chews up battery life like nothing else. I would highly recommend you go and purchase an external power supply to power the unit on, or you'll be left replacing the battery very often.
A USB port can be found alongside the power output and display mode button. If there are any firmware updates they can be easily installed by connecting the pedal to your own computer. This means you'll always be up-to-date with the latest firmware updates released by TC Electronic.
The last feature we want to cover is the patented 'MonoPoly.' The PolyTune 2 is able to automatically analyse whether you pluck one string, or if you hit all the strings at once.
FINAL VERDICT
I thoroughly enjoyed reviewing the TC Electronic PolyTune 2. There's no doubt in my mind that it's one of the best tuner pedals available right now. From it's incredibly easy to read display, to its insanely accurate tuning, there really is so much to love about the PolyTune 2.
It is a hard feat covering every each of the PolyTune 2's features because the tuner has so much to offer. I would highly recommend the pedal to both beginners and pros alike. You honestly will not regret it!
That concludes our review of the TC Electronic Polytune 2. Hopefully you have gained some insight into what the PolyTune 2 has to offer, so you can make an informed decision on whether this tuner is the right one for your needs.
Agree or disagree with our review? Let us know what you think in the comments below!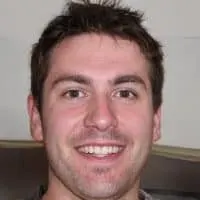 Alex is a man of many talents. He's been playing music since he was young, and has been the main content writer at Tone Start for the past few years. Alex loves to play around with different styles of music and enjoys listening to anything from country to classical.