Have you ever wonder how the music industry adds so many effects to the songs they produce? Well, the answer lies in products like the TC-Helicon VoiceTone Harmony-G XT. It presents an excellent way of enhancing your voice, and also assists in adding harmonies to your voice as you sing. This specialized pedal has been designed for guitarists and allows you to correct your pitch. Read on if you want to find out how effective we think it truly is!
TC-Helicon promises customers quite a few groundbreaking effects designed for this product. It has a large variety of features including:
Features:
Automatic harmony adjustment
Auto chromatic pitch correction
A tone switch which adapts to the singer voice
A total 18 of reverb and delay combinations
Natural Play Harmony algorithm
The VoiceLive 2 style selections
Voice doubling effects
FX Presets
Manual scale and key selections
XLR and 1/4″ I/O
Overdub algorithm for a separate Double effect
Live Engineer Effects
10 A/B location presets
Unique base setting
XLR mic level I/O in stereo or mono
Phantom power mic preamp
A Guitar Tuner
Check Price on Amazon
The question is though, how do all these features add value to the singer's experience?
THE FEATURES IN ACTION!
So, let's look at how the list of features actually work.
To start, the Harmony-G XT will 'listen' and 'decide'; adjusting the harmony notes automatically as you perform. This is good if you are live as it means there is no need for;​
Special guitar pickups
Pre-programming
A depth of musical knowledge
Simply plug your guitar into the pedal's input and choose;
Between the 3rd's and 5th's
The octave; do you want it up or down?
The bass interval
The key and scale; this feature is for musicians who aren't using an instrument.
To ensure that your pitch stays the same as you sing, turn on the Automatic Chromatic. It's easy to use, and all you need to do is flip the switch on. It makes the adjustments subtly, acting as a guide that helps you sound better during a performance.
You can also use the 'double button' to add thickness to the melody, it does this by activating the overdub style. If you aren't happy with the effect, try adjusting the settings. TH-Helicon has also included four options that sound pretty realistic. These options include;​
The default option, which has the tightest humanization
1 voice with looser humanization, this one sounds quite natural.
2 tight voices
2 natural voices
So far so good! Let's look at what else the TC-Helicon VoiceTone Harmony-G XT guitar pedal offers its users!
SIMPLICITY AT ITS BEST
Simple is good, but only when it act as a disguise for something better. The Harmony-G XT hides a professional signal beneath a simple looking tone button, which includes a number of settings such as;
Distinctive boom reduction
Brightness enhancer
Compression to smooth peak and raise the low-level detail
De-ess, to reduce the severity of a consonant sound
Adaptive gate to reduce the instruments feedback
Once activated, the tone will remain in effect. This means it isn't affected if you turn the harmonies on and off, nor will it change during bypass. Basically, your voice won't change even if you are simply talking to your audience.
THE SOUND
The company has designed the Harmony- G XT to ensure that you can easily switch through the presets while standing. The product comes with 5 factory presets, and each one has unique effects which you can switch between as you sing. For more options, you can easily configure an additional 5 to use during your performance.
The guitar pedal has variety of presets, and each one has its own 'FX' option. If you want to add your own personal touch to the presets, there's an option that allows you to edit and store them according to your preference.
The categories and effects included in the Harmony-G XT are from the company's VoiceLive 2 selection. The effects include combinations of delay and reverb. The categories include;​
Hall
Room
Echo
Slap
Combi
SFX
The variety of add-on-effects allows the Harmony-G XT to mimic the sound of music recorded in a professional studio, adding a higher degree of quality to your voice. The pedal offers an array of possibilities, and is particularly suitable for solo performances.
EASE-OF-USE
To help users, TC Helicon VoiceTone has included a USB connection and the 'VoiceSupport' web applet to their guitar pedal. This allows you to update the software and backup your presets without too much fuss. It also means that you have access to few demo videos as well as a range of tips and tricks to help you to use this product.
Once everything has been programmed, it's quite easy to use the product during a performance. The pedal reacts well to your chords. You will need to coordinate your signing with the guitar. After that, let the Harmony- G XT complement it with a range of harmonies. Be warned, we said it was easy, but that doesn't mean you should buy the device and perform the next day. Practice first, and make sure you get the hang of it before stepping infront of a live audience!
OVERALL OPINION
So we've given you quite a lot of information, outlining the 'need to know' of the Harmony- G XT. Now, it's time to give you our verdict.
We'll say this, the TC Helicon product looks promising. The automation makes it a good accompaniment for singers on stage. The fact that it's not too bulky means that 'on the road' musicians will be inclined to use it.
The product will allow them to add something extra to their performances. The pitch correction, harmonies, effects are combined in an automated package, which will be of use to new musicians.
In the beginning, users will need to fiddle with it working out what settings they prefer. But other than that it seems like a device which will give the musician plenty of backup onstage!​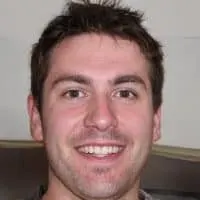 Alex is a man of many talents. He's been playing music since he was young, and has been the main content writer at Tone Start for the past few years. Alex loves to play around with different styles of music and enjoys listening to anything from country to classical.