The Killers broke into the global music scene in 2004 with their very first album. The band's debut album was incredibly successful with award-winning singles like "Mr. Brightside" and "Somebody Told Me."
Since their first album, they have consistently produced world-class music both in the studio and on stage. A big part of their success is thanks to their legendary frontman Brandon Flowers. Today, they are considered one of the biggest rock bands of the 21st century.
Their musical genres are primarily alternative and indie rock. That being said, they still do their fair share of love songs. So, let's look at the 10 best The Killers love songs.
1. Shot At The Night
Album: Direct Hits
Released: 2013
The best love song that The Killers ever made is "Shot At The Night." It was written by the lead vocalist, Brandon Flowers, and produced by M83's Anthony Gonzalez.
The song talks about getting an opportunity to spend a night with someone you fell in love with.
This beautiful love song was included in their Direct Hits album. This greatest hits album contains songs from their first four albums, along with two new songs. The two new songs are also their top two love songs – "Shot At The Night" and "Just Another Girl."
2. Just Another Girl
Album: Direct Hits
Released: 2013
In this masterpiece, Brandon Flowers writes about losing a girl that he was in love with. Everyone around him tells him that she is just another girl and that there are many like her, but he struggles to believe this.
"Just Another Girl" first premiered on VH1, and after that, it was played on mainstream radio. The song never reached the top of any charts but received much positive praise.
3. Here With Me
Album: Battle Born
Released: 2012
Here we get to see a more emotional and sentimental side of The Killers and also of Brandon Flower's songwriting. "Here With Me" actually received criticism for being too sentimental.
In the lyrics, Brandon talks about not wanting to see his lover in a photo but wanting her with him.
The track peaked at number 18 on the US Rock Songs chart. It also has over 34 million views on YouTube.
4. Prize Fighter
Album: Battle Born (Deluxe Edition)
Released: 2012
For the writing of "Prize Fighter," Brandon Flowers collaborated with Mark August Stoermer, Dave Keuning, and Ronnie Jr Vannucci. It is one of the more underrated songs by The Killers, but one of their best love songs.
The lyrics are all about how fantastic the singer's lover is. They make her up to be the most incredible person in the world. This is quite relatable as we all think of our lovers as perfect people.
5. Dying Breed
Album: Imploding The Mirage
Released: 2020
One of their more recent love songs is "Dying Breed", from the band's second newest album, Imploding The Mirage. This album was done without Dave Keuning, so Mark Stoermer took over his role as guitar and backing vocals while also doing his usual role on bass.
A total of 11 people are given credit for the writing of this song which in itself is an impressive collaboration. One of the writers was, of course, the band's frontman Brandon Flowers, and he claims that the lyrics are some of the most romantic lyrics that he has ever written.
6. Sleepwalker
Album: Pressure Machine
Released: 2021
From The Killer's newest album comes the love song titled "Sleepwalker." The album features the return of the band's guitarist Dave Keuning. Pressure Machine was a huge success and it topped multiple charts, including Top Rock Albums and Top Folk Albums.
"Sleepwalker" is all about how dreams and reality mix together. The lyrics are beautifully written, with so many lines that will melt your heart.
7. My God
Album: Imploding The Mirage
Released: 2020
"My God" is another incredibly catchy song, like most songs by The Killers. The song features many religious references, like the washing of the feet and forgiveness. On top of that, the lyrics are filled with many gems for each person to interpret. Including, of course, a lot of love-inspired lyrics.
The track did very well on the album, and it is also a favorite for fans at live events.
8. My List
Album: Sam's Town
Released: 2006
"My List" takes us back to the band's early days. We can immediately hear the difference in their sound compared to their new work. In some ways, I prefer this older work. It is more raw, unrefined, and edgy. Today, they are global superstars, so their sound is a bit more rounded off.
Written by Flowers and a few others, this track speaks to all the matters of the heart.
9. Everything Will Be Alright
Album: Hot Fuss
Released: 2004
With this love song, we go all the way back to their debut album, Hot Fuss. This is the same album that gave us some of their most iconic songs like "Somebody Told Me" and "Mr. Brightside."
Brandon Flowers and Dave Keuning mostly wrote the track, and the chorus consists of the title words repeated repeatedly.
10. When Dreams Run Dry
Album: Imploding The Mirage
Released: 2020
The final love song on this top 10 list is "When Dreams Run Dry." It comes from their Imploding The Mirage album, and it is as good as any of their songs. The song has lyrics that can be interpreted and is a catchy song that everyone can enjoy.
The song talks about when the dreams end, they want to be next to their lover.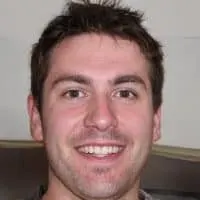 Alex is a man of many talents. He's been playing music since he was young, and has been the main content writer at Tone Start for the past few years. Alex loves to play around with different styles of music and enjoys listening to anything from country to classical.