A band as iconic as The Smashing Pumpkins needs little introduction. Formed in 1988 by frontman and guitarist Billy Corgan, their varied sound gained them worldwide popularity with iconic tracks like "Tonight, Tonight" and the grunge attack of "Bullet With Butterfly Wings".
Despite their dips into punk and grunge, the band's musical style typically remains in progressive rock and shoegaze. The majority of songs by The Smashing Pumpkins are also about love and relationships, which can make it hard to find their best love songs.
Thankfully, I've collected their top 10 right here for your enjoyment!
1. Luna
Album: Siamese Dream
Released: 1993
"Luna" has been pinned as one of the most loving and romantic love songs of all time by many people and is similarly used frequently as a first dance at weddings. When you look into the song and picture it in this context, it's a no-brainer to use this song to show your unending love to someone special.
The feeling of love in "Luna" is only amplified by the dreamy shoegaze guitar strokes and casual, unrushed drumming. There's a calming nature about this track that somehow manages to capture the feeling of love very well.
2. Beautiful
Album: Mellon Collie And The Infinite Sadness
Released: 1995
This is love in its most grungy, introspective, and pessimistic form. As such, it's the perfect mood for The Smashing Pumpkins and a strong reason for it being one of their most popular tracks.
While its subject matter might not be the most positive, it's a striking love song from The Smashing Pumpkins and one of their greatest. It also refers to a feeling many of us sadly know all too well: unrequited love.
3. Stand Inside Your Love
Album: Machina/The Machines Of God
Released: 2000
Dipping a little further into the negative side of love we have "Stand Inside Your Love", which came at a time when The Smashing Pumpkins' sound began to change somewhat. The grunge remained, as did the big choruses, but they also adopted a more verse-heavy mainstream approach that didn't quite have the same impact as their previous material (in my opinion).
That said, "Stand Inside Your Love" is still true to The Smashing Pumpkins' melancholy. This one's all about falling in love with someone who doesn't feel the same way.
4. Let Me Give The World To You
Album: Adore
Released: 1998
While some of the other songs on this list are somewhat complex, "Let Me Give The World To You" follows the same no-nonsense approach as "Luna" in that it's a simple, direct love song.
Its semi-grunge musical approach is contrasted nicely by touching strings as Billy Corgan sings of giving the world to his special someone. It's a heart-melter through and through and one of my favorite songs off Adore.
5. That's The Way (My Love Is)
Album: Zeitgeist
Released: 2007
There's something oddly hypnotic about "That's The Way (My Love Is)", and it's largely in part due to the heavy use of backing vocals throughout. They create an alluring, albeit somewhat confusing, sound that draws into the chorus nicely.
This track is Billy Corgan's helpless cry of devotion toward another. It's hit way of saying that he will always be open to her coming back if she ever decided to.
6. Galapagos
Album: Mellon Collie And The Infinite Sadness
Released: 1995
As the album's title suggests, Mellon Collie And The Infinite Sadness isn't exactly a cheery album. Its overall aura of melancholy is striking and infectious except for the unexpected joy that is "Tonight, Tonight" (coming up next on the list).
"Galapagos" is a hopefully, doting, slow ballad about the gradual end of a relationship and the feelings that come with its decay. Corgan wrote this about his relationship with his ex-wife, and it's a painful peek into their world ending.
7. Tonight, Tonight
Album: Mellon Collie And The Infinite Sadness
Released: 1995
Hear me out on this one. While "Tonight, Tonight" might not be a strictly romantic love song, I think the instrumentals and tear-jerking strings add to an atmosphere of affection that can be felt throughout this song. But not love towards another; instead, it feels more like a self-love song.
The unmistakable instrumentals of this song along with Corgan's signature vocals and optimistic lyrics are a breath of fresh air on an otherwise rather pessimistic album.
8. Perfect
Album: Adore
Released: 1998
While it may not be one of their strongest songs, "Perfect" is perhaps one of their most loving tracks at first glance. Despite this, it's a breakup song and goes into detail on how people may be perfect for each other in one moment, but in another everything could change and the relationship can crumble.
Not exactly a happy song, but it's a beautiful one nonetheless.
9. My Mistake
Album: Adore
Released: 1998
It's no wonder this song was primarily a demo before it became more popular. Its slow, lounge-like atmosphere is enticing and slightly reminiscent of Portishead (without the trip-hop elements).
Despite its loving atmosphere, the song is actually about cheating and the problems it brings to everyone involved.
10. Ava Adore
Album: Ava Adore
Released: 1998
Lastly on the list, we have "Ava Adore", which is a track all grunge fans should listen to if they haven't already. Its heavy electronic stomp is infectious and sounds like Corgan had a long, late-night jamming session with Trent Reznor of Nine Inch Nails.
Lyrically, the song sings of an incredibly dependent love, where one relies on the other so much they feel they can not live without them. It may not be a particularly healthy love song, but I can't deny this song's impact and sheer brilliance.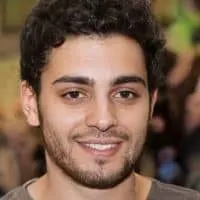 Justin is an audio engineer with years of experience in the field. He has been creating and playing music his entire life, but he really found his passion for engineering when he was introduced to Logic Pro at age 10. Justin has spent countless hours perfecting his craft and now works as a freelance engineer out of Boston, MA.