The Strokes are a household name in the world of rock who catapulted onto the scene in 2001 with their iconic debut record This Is It!. They would then be recognized as one of the critical bands who helped rejuvenate the indie rock scene in New York.
Despite infrequent releases over the years, they've maintained a heavy dominance of the rock scene with constant live appearances. In 2020 however, The Strokes placed themselves into the limelight once more as they released their sixth studio album, The New Abnormal.
In this article, I've compiled 10 of The Strokes' best love songs from across their discography!
1. Under Control
Album: Room On Fire
Released: 2003
While it may not be the happiest song to kick our list off with, it's undeniable that "Under Control" is one of The Strokes' best love songs; arguably one of their best songs period. "Under Control"'s simple yet hypnotic beach-rock guitar sways and barren drum beats add to the forlorn air of Julian's vocals as he explores the end of a relationship.
Many breakup songs are bitter or depressing, but this one carries so much love throughout it that it could be mistaken for a summer song before looking into the lyrics.
2. Evening Sun
Album: First Impressions Of Earth
Released: 2005
If you're looking for a pure-hearted love song, look no further than "Evening Sun". There's a childlike summer innocence to the tonality of the track which carries through the melodic guitar pinches and sways. We're also graced with one of the most beautiful lyrics you'll ever hear in a love song: "I love you more than being 17".
I particularly love the rapid bursts of hi-hats in this track. They offer a nice change of pace to an otherwise leisurely song and break up the musical pattern.
3. Red Light
Album: First Impressions Of Earth
Released: 2005
Immediately after an incredible love song on First Impressions Of Earth, we have a jumpy, punchy number talking about the hesitation of falling back in love again. Back to back this may seem strange, but The Strokes dip into these topics often throughout their discography.
I love the tempo of this track. Its energy and captivating bassline entices dancing before considering the lyrical content. Those bittersweet tracks where emotions are up and down work so well when discussing love.
4. Hawaii
Album: Juicebox
Released: 2005
Let's inject some energy into this list, shall we? Here we have one of The Strokes' underrated gems; "Hawaii" is a carefree, loving, happy number that is an ideal summer song to send to your favorite person.
Its upbeat chorus with 'woah's aplenty and catchy feelgood instrumentals are top-notch and are guaranteed to be an earworm for days after you hear it.
5. Happy Ending
Album: Comedown Machine
Released: 2013
Comedown Machine was a very curious record from The Strokes, and "Happy Ending" is one of their more 'out there' tracks. Taking influence from the likes of Duran Duran and even Daft Punk, "Happy Ending" features a post-punk movement with electronic background chimes that create a bizarre yet catchy soundscape.
Mix in their signature indie rock sway and you're set for a curious listen in a dividing album for The Strokes fans.
6. Call It Fate, Call It Karma
Album: Comedown Machine
Released: 2013
Continuing the eclectic nature of Comedown Machine we have its closing track, "Call It Fate, Call It Karma". This has a heavy lounge-inspired air to it, accentuated by jazzy guitar progressions and minimal percussion work.
A simple guitar melody supports Julian's incredibly diverse range as he enters falsetto ranges and shows a side of The Strokes previously unseen. This is one of my favorite songs ever and is incredibly calming in any situation.
7. You Only Live Once
Album: Heart In A Cage
Released: 2006
Originally titled "I'll Try Anything Once" in an older demo version, "You Only Live Once" is the funky opener for First Impressions Of Earth. Despite the track's instrumental positivity, the track can be taken in a sad light with it exploring the difficulty in controlling emotions. That is, unless that special someone comes in and calms them down, which makes it a sweet love song overall.
The background humming from Julian as he follows the positive-sounding guitar is part of this track's carefree charm.
8. Life Is Simple In The Moonlight
Album: Angles
Released: 2011
Similar to Comedown Machine, Angles is a curious effort from The Strokes. Beginning to sound less and less like their original roots, the outfit attempted to explore a contemporary sound while maintaining its indie rock flair. It worked well in some places and not so well in others; thankfully, "Life Is Simple In The Moonlight" is an example of it working well.
Despite its strange waiting room background vibe, I think the moonlight in this track is a metaphor for a woman and is ultimately about life being better with that special someone.
9. Chances
Album: Comedown Machine
Released: 2013
"Chances" is without a doubt one of my favorite songs from The Strokes. While it doesn't resemble much of its original flavor, the experimentation within it and its delicate use of electronic synths make it stand out tenfold.
Within this track, you'll also hear Julian in one of his most impressive vocal performances to date. It's moments like these where you realize the magnitude of his range, which is to be respected.
10. Razorblade
Album: First Impressions Of Earth
Released: 2005
To finish off the list, we have a song with instrumentals that are quintessential of The Strokes. Its cheerful atmosphere, open chords, and happy bops throughout mask the melancholic undertones presented through the lyrics of the track.
Discussing unrequited love, the track's upbeat charm masks the pessimisms in a hopeful naivety that can only invoke a smile.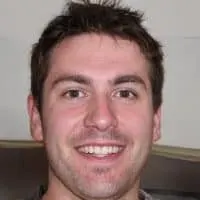 Alex is a man of many talents. He's been playing music since he was young, and has been the main content writer at Tone Start for the past few years. Alex loves to play around with different styles of music and enjoys listening to anything from country to classical.