You might be wondering to yourself, what exactly is a TikTok song? Well, the songs used on the social media platform come from a variety of artists, and they have become so popular that many people refer to them as TikTok songs.
In recent years, many recording artists have found success on the social media platform and have found entirely new fan bases on it as well.
For this article, I'm going to break down the 10 best TikTok love songs that took the app by storm!
1. Amazing – Rex Orange County
There is an instantly captivating cinematic quality to this record, and it quickly picks up the pace by introducing a catchy bass line and percussion. The light-hearted tone of this record is bound to put you in a lifted mood, and it's more than deserving of a full listen.
With calming chords, clean guitar melodies, and warm vocals, there's plenty to appreciate about this track. It has a loving nature to the lyrics, and there's no question as to why this song became so popular on TikTok.
2. Nonsense – Sabrina Carpenter
Using popular production styles from rap and R&B music, I'd say there's also an influence from country music in this song. Sabrina has a voice that many people love, and it fits perfectly on top of a catchy instrumental.
"Nonsense" has everything that her fan base loves, and the chorus is enticing enough to remain stuck in your head. Her velvety vocals do a lot of justice to the instrumentation, and there are plenty of replayable qualities from this record, which is why it's on loop for many people across social media.
3. Sure Thing – Miguel
Although this record came out over a decade ago, it has found a new home on TikTok, coupled with thousands of videos. Not only is the record nostalgic for many people, but younger crowds are just now discovering it for the first time thanks to TikTok.
Miguel has plenty of good music to offer, and "Sure Thing" stands out as a fan favorite for many people. There's a faint R&B vibe from the instrumental, and his vocals couldn't be any softer, making them a perfect match for the dynamics of the record.
4. Die first – Nessa Barrett
With a slow burn to the beginning of the track, "Die first" it soon picks up with the help of a full band that takes influences from pop music. The singer has smooth vocals that sound angelic on their own, and the production as a whole complements her at every turn.
I feel this is one of the best TikTok love songs you could enjoy, as it comes with a quality that can be enjoyed by almost anyone. The sentiment behind the lyrics is also quite relatable, as many people have someone they wouldn't ever want to live without.
5. Here With Me – d4vd
I'd say the instrumentation of this record is what reels most people in, as it carries a melancholic feeling that's easy to get lost in. With dreamy melodies and emotional lyrics that are a perfect match, it's a beautiful song you'll want to play more than once.
"Here With Me" really became memorable due to the chorus, which is known by millions of people now. There's plenty to love about this song, and I feel the message is something that anyone can relate to.
6. Dandelions – Ruth B.
Featuring a blend of pop and R&B styles, I'd say the lyrics are what stick out to listeners the most. This isn't to say the instrumentation isn't memorable, but the vocals and message are what's most relatable.
Overall, it's a song that brings a lot of warmth and closure to those who are dealing with similar emotions. Music like this will always exist, but I think it's one of the best TikTok love songs out right now.
7. Golden Hour – JVKE
Many people love getting lost in this record as the melodies alone are beyond gorgeous, and they bring a sense of peace. The message is equally impactful, but the instrumental carries this record in my opinion.
It also reaches new heights with the dynamics as the song progresses, and the song has easily captivated millions of listeners within a short time frame. It's a light-hearted record that'll tug at your heartstrings, and the dynamics can be pretty overwhelming from an emotional standpoint.
8. Late Night Talking – Harry Styles
Harry Styles has many great songs in his discography, but right now, "Late Night Talking" has taken over thousands of videos on TikTok. His vocals can't be questioned, as they're always on point, and the track carries a tempo that's beyond catchy.
Aside from his vocals, the top melodies are extremely catchy, and their upbeat nature is what keeps most people listening. The use of organic and synth instruments are a great mix for this record, which was clearly a recipe for the record's success.
9. I Don't Wanna Be Okay Without You – Charlie Burg
One of the slower songs on this list, this record offers a moment of reflection into your own thoughts. From every aspect, the song's dynamics are calming but also saddening in their own way through soft melodies and long, drawn-out notes.
More than anything, the lyrics are what get to people the most, and it comes with a relatable topic that many people go through. It's a song that you won't want to end, as it offers everything you need to get lost in the vocals and instrumentation.
10. Kiss Me More – Doja Cat (Feat. SZA)
This track has a blend of melancholy and catchy pop elements that are beyond infectious, and both Doja Cat and SZA's vocals are on point. Better yet, each verse and the chorus carry equal weight, making both quite memorable.
It has all of the elements needed to get stuck in your head as soon as you hear it, and many fans find something to relate to in the lyrics. Without question, this is one of the best TikTok love songs you should listen to if you haven't already.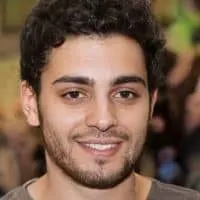 Justin is an audio engineer with years of experience in the field. He has been creating and playing music his entire life, but he really found his passion for engineering when he was introduced to Logic Pro at age 10. Justin has spent countless hours perfecting his craft and now works as a freelance engineer out of Boston, MA.