Share on facebook
Share
Share on twitter
Tweet
Share on pinterest
Pin
Country music is synonymous with love and heartbreak. And while you think it is all heartbreak and sad love songs, certain country music love songs can make any girl (or man) feel special with intense lyrics and a happy love story.
Toby Keith is one of America's much-loved country singers, having been in the industry since 1993. With 21 studio albums and another seven compilation albums under his belt, this crooner knows how to sing a love song!
Join me as we go through the 10 best Toby Keith love songs that are guaranteed to make you feel that feeling in your heart that only love can bring.
1. Does That Blue Moon Ever Shine On You
Lost love can be one of the most painful things to deal with, and "Does That Blue Moon Ever Shine on You" is one of those songs that can make you sit and reflect on every failed relationship you have had.
Taken from the 1996 album Blue Moon, Keith sings of a love he lost but still thinks about. Ultimately having given up on her, he desperately wants her back and still wants the love they once shared.
The Blue Moon album is among Keith's earlier albums and has that fresh young sound that amassed a huge fan base across America.
2. Rock You Baby
Hailed as the perfect wedding song, "Rock You Baby" tells the tale of meeting someone, falling completely head over heels, and wanting to protect them at all costs.
One of the most important aspects of any relationship is making your beloved feel safe, valued, and loved, and this track off of Keith's 2002 Unleashed album describes this to a tee.
This is a great song to dedicate or serenade your significant other to remind them why you love them and how you will do absolutely anything for them.
3. Crash Here Tonight
"Crash Here Tonight," taken from Toby Keith's 2006 album White Trash With Money, is considered the ultimate guide to being a gentleman in the relationship you are in.
From wooing a woman to showing her how she deserves to be treated, Keith's classic country voice will have women dreaming of the love he describes, while the men will want to create this safe space for the lady in their lives.
Grab your love, pop this track on, and slow dance the night away.
4. Beautiful Stranger
This song takes on a different approach to love and intimacy. Toby Keith sings of a possible one-time encounter with a "Beautiful Stranger" on his 2015 album 35 MPH Town, as he describes the coming together of two bodies.
Referring to what is possibly a one-night stand as a love experience, it is clear from the lyrics and the sad tone of Keith's voice that he wants more from this experience.
Beautiful Stranger will leave you wanting that love, and searching for it, even if it is from a past experience.
5. We Were In Love
Young love, lost love, and failed relationships can stay in our memories for years. And often, reliving those memories could be both painful and comforting at the same time. Looking back, can you honestly say you have been in love?
"We Were in Love," taken from the 1997 album Dream Walkin', will make you remember the good and bad times, no matter which had the upper hand in the relationship.
Grab a glass of wine and a cozy blanket, and let Toby Keith take you back to your first love experience.
6. A Woman's Touch
Searching for your soulmate can take years, as Toby Keith describes in his 1996 hit "A Woman's Touch" from his album Blue Moon. He says that men are rough around the edges, and only the touch of a woman can help break down those boundaries.
He is ultimately searching for that love he yearns for. Many can relate to Keith's song and will go through life seeing true love and the kind of love that makes you softer yet stronger at the same time.
7. Missing Me Some You
"Missin Me Some You" is one of the most popular songs on his 2008 album That Don't Make Me A Bad Guy. Following a break-up, Keith pines for his lover, reminiscing their time together and how happy she made him.
While he has moved on, he will never forget the memories they shared and how she made him feel. One of the most important lines of the song is "And close my eyes and dream, but I can't kiss my baby's smile," and it describes how we all feel about the one that got away.
This song is great for singles who dream of a love they once had, so turn it up, grab your pillow, close your eyes and sing along to this beautiful heartbreak song.
8. Dream Walkin'
The title track off the 1997 album of the same name, "Dream Walkin'," has a more upbeat vibe even though it tells the tale of a failed marriage, her moving away with the kids, and a custody battle tearing them apart.
Through all this, Keith sings about his love for her and how it felt like their relationship was a perfect dream.
Wishing things were different, "Dream Walkin'" is a yearning for what once was. A song of hope, Toby Keith once again has me feeling all my feels with his Southern drawl and country classic sound.
9. You Shouldn't Kiss Me Like This
Forbidden love. We have all craved it at one point or another in our lives. And Toby Keith nails that feeling with his 1999 hit "You Shouldn't Kiss Me Like This" from his hit album How Do You Like Me Now?!
While the lyrics tell the heartbreaking tale of wanting the love of a particular woman more than anything else, he is aware of what others will think and how it could be a bad idea.
A kiss can sometimes be an innocent kiss, but in this heart wrenching country ballad, you can hear the desperation of the love that comes with a kiss.
10. As Good As I Once Was
2005 was a great year for Toby Keith love songs, and his album Honkytonk University reached new heights on the country music charts in America.
One of the best songs on this 2005 album, "As Good As I Once Was," is like a warning to women that he is not the good boy he was once and cannot offer more than a one-night lover.
This track makes you want to grab a loved one and dance the night away while sipping on beers on a warm country night.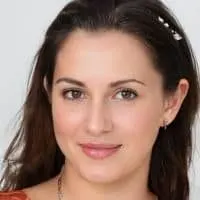 Alexandra loves playing the piano and guitar. She has always been a music lover, but it wasn't until she was in high school that she realized how much she loved to play. It allowed her to express herself without having to be verbally expressive, which is something she found very empowering.