Share on facebook
Share
Share on twitter
Tweet
Share on pinterest
Pin
When it comes to versatile and unique artists within the rap genre, Tyler the Creator is one of the most creative recording artists to emerge over the past decade. In his earlier years, he offered a sound and style that you didn't often hear, which gained the attention of millions of listeners.
He's continued to evolve his sound over the years and refine his persona as an artist.
In this article, I'm going to list the 10 best Tyler the Creator love songs that have been released so far!
1. her
One of the earlier songs from his career, "her," is a good look at the style he was known for when he was first coming up. The instrumental offers strange percussion and melody choices that align with the artist's vibe.
His flow sounds very conversational, and it offers a good look into the artist's thoughts. He's always provided a niche brand of hip-hop music, and it has proven to work for his career time and time again as he has a knack for bringing something fresh with each track.
2. Fucking Young
Melancholic melodies over crisp percussion really shine in this record, and Tyler's vocals are accompanied by soft harmonies that exude relaxing dynamics. Tyler has been active in music long enough that you can see where he's evolved over the years, and this track shows plenty of that progression.
It's a laid-back record that's easy to leave on repeat and won't tire out the ear. He may be known for his lyrical ability, but the production quality of this record is beyond unique as it takes a sharp turn at the end, almost sounding like an entirely different song.
3. Awkward
An excellent record from his album Wolf, the artist raps over a filtered boom-bap instrumental. The calming synth piano chords give the production a warm feel, and the artist's pitch-tuned vocals add even more emotion to the record.
I feel this is one of the best Tyler the Creator love songs as the production gives a great downtempo vibe, and there are many influences taken from hip-hop and R&B music. You can tell the rap artist likes to take inspiration from many genres and generations of music that have helped him create his signature sound.
4. PartyIsntOver/Campfire/Bimmer (Feat. Laetitia Sadier, Frank Ocean)
This is a record that's full of talent as it boasts Tyler's artistic direction with supporting vocals from Laetitia Sadier and Frank Ocean. If you like downtempo music that isn't overly energetic and allows you to get deep in your thoughts, Tyler's entire discography is perfect for you.
He has a special way of telling stories that take you on an extensive journey, which can make his songs seem longer than they actually are. Tyler does a great job of painting visual pictures for his listeners through his wordplay, and this is another song that separates the artist from the norm.
5. She (feat. Frank Ocean)
Full of unfiltered storytelling and raw truths, "She" is a record that offers insight into some of the artist's personal struggles with women. Frank Ocean brings effortless vocals that support the record with light melodies and soft dynamics.
The instrumental comes with wobbling synths and an overall retro sound that is influenced by a blend of styles from the hip-hop genre. In a similar fashion to other records on this list, this song is a raw take on the artist's deepest thoughts regarding women, self-restraint, and risks.
6. Slater (Feat. Frank Ocean)
With a core focus on Tyler's vocals, "Slater" comes with simple production that gives the artist all the room he needs for his lyrical abilities. A duo that many fans love to hear, Frank Ocean joins once again to showcase his unique vocals.
Personally, I can say this is one of the best Tyler the Creator love songs as the instrumental doesn't distract from the vocals by any means, allowing you to soak in every word. Tyler has the ability to get you wrapped into his stories, and this record is another excellent page in his book as a recording artist.
7. IFHY
Many fans consider this song to be one of his most creative yet, as the instrumental arrangement is highly unique, and his flow is unmatched in many ways. He always takes a realistic approach to his lyrics, giving an unbiased and authentic take on various topics.
For his record "IFHY," he speaks on the struggles he experiences with love and hate as they can go hand in hand at times. The song goes through a dynamics switch near the end that delivers a grittier tone to finish the record in a different direction.
8. SEE YOU AGAIN (Feat. Kali Uchis)
From his highly anticipated and widely loved album Flower Boy, Tyler gave us a stellar collaboration with "See You Again." Offering a great blend of Tyler's style from his earlier years with more modern production influences, the track also benefits from Kali Uchis' angelic vocals.
Even Tyler himself harmonizes on the track, and his vocals are layered perfectly to provide a chorus sound effect. Like many of his songs, the record goes through a production switch where the mood entirely changes, which helps keep the ear interested from beginning to end.
9. I THINK
No matter how far Tyler goes in his music career, he's constantly evolving his sound and taking it to new heights we would never expect. "I Think" offers an insightful look into some of the changes the artist has been going through over the last few years.
Many fans loved the upbeat take on the production, as it brought a lot of catchy and infectious qualities that aren't usually found in his music. This isn't to say the artist has lost his unique flair, but he's found a way to blend his own artistry with popular culture.
10. Analog
Finishing off this list with another classic from Tyler's earlier years, "Analog" is a staple from his discography in the early 2010s. It exudes all of the sonic styles that are found in much of his music and delivers plenty of laid-back flows you can get lost in.
I'd argue this record is also one of the best Tyler the Creator love songs as it was released during a very fresh time in his career and has become somewhat nostalgic ever since. He has rarely disappointed fans since he became known worldwide and has never steered away from his particular brand of rap music.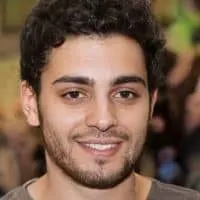 Justin is an audio engineer with years of experience in the field. He has been creating and playing music his entire life, but he really found his passion for engineering when he was introduced to Logic Pro at age 10. Justin has spent countless hours perfecting his craft and now works as a freelance engineer out of Boston, MA.