Donner is a relatively new company that was founded back in 2012. They produce three series of musical products: max, mini, and nano. All of which boast high quality and ease-of-use for the customer. It is common knowledge that Donner do not manufacture any original pedals, they are all rehoused units of Mooer, Rowin, or Nux pedals.
Have you ever wondered which pedals they are emulating? Well then you have come to the right place! We have gone and compiled a list of the corresponding pedals that Donner have cloned in their product line.
THE ULTIMATE DONNER GUITAR PEDAL CLONE LIST
MINI GUITAR PEDAL

DONNER PEDAL

ORIGINAL

CLONE OF

Blues Drive

Rowin LEF-602B

Ibanez TS9

Boost Killer

Mooer Pure Boost

Xotic RC Booster

Giant Metal

Mooer Blade

EHX Metal Muff

Jet Convolution

Mooer Eleclady

EHX Electric Mistress

Metric Bender

Rowin LEF-661

–

Morpher

Mooer Solo

Suhr Riot

Pearl Tremor

Mooer Ninety Orange

MXR Phase 90

Stylish Fuzz

Mooer Triangle Buff

EHX "Triangle" Big Muff Pi

Surge Rotater

Rowin LEF-662

–

Tutti Love

Mooer Ensemble King

Boss CE-2

Yellow Fall

Rowin LEF-614

–
MAX GUITAR PEDAL

DONNER PEDAL

ORIGINAL

Alchemy

Nux Mod Core

Black Arts

Nux Time Force

Eternal Bind

Nux Time Core

Harmony

Nux Chorus Core

Hexadrive

Nux Drive Core

White Wizard

Nux Mod Force
Let us know if there are any adjustments or modifications that need to be made to the list by contacting us through our contact page.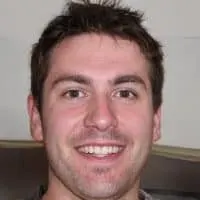 Alex is a man of many talents. He's been playing music since he was young, and has been the main content writer at Tone Start for the past few years. Alex loves to play around with different styles of music and enjoys listening to anything from country to classical.