Share on facebook
Share
Share on twitter
Tweet
Share on pinterest
Pin
Usher is one of the greatest pop/hip-hop artists of his time. He's sold millions of copies of his albums, and his songs that were released more than a decade ago still get airtime on popular radio stations today.
While we might all know him from his more lighthearted hit songs, he's also known for writing some pretty good love songs.
In this post, I want to take you through some of my favorite Usher love songs!
1. Love in this Club
"Love in this Club" comes off of Usher's Here I Stand album, and while not his most popular number, it's certainly one of his best, in my opinion.
The song features his unique epic hip hop style, with a surprisingly emotional chord progression and those signature Usher vocals that complete the song.
This track is unique in that it's a song about finding love in unexpected places and perhaps even confusing infatuation with true love. If you've never heard this song before, then it's definitely worth listening to – I guarantee you won't regret it.
2. DJ Got Us Fallin' In Love
Even if you don't recognize "DK Got Us Fallin' In Love" from its title, I am almost totally sure that you've heard this track before. After all, it's one of his most famous songs, and its longevity is proven by the fact that it is frequently still played on radio stations around the world today.
It's got that signature party feeling that Usher has become synonymous with, featuring his iconic vocals and a backing instrumental track that makes you want to get up and dance for hours. And, it's got a beautiful message of love to boot!
3. U Got It Bad
If you're looking for something a little more downtempo and chilled, then Usher's "U Got It Bad" is the song for you.
It's one of the best Usher loves songs, in my opinion, thanks to its fantastic R&B feeling, with Usher belting high in his vocal range throughout the song.
It's one of those tracks that you wouldn't expect to tug at your heartstrings, but it definitely does. It's one of the more emotional songs that the singer has ever released, so if you're looking to be in touch with your feelings for a few minutes, then "U Got It Bad" is the way to go.
4. Confessions Part II
Here we have another of the artist's most famous tracks – with more than 100 million views on YouTube, "Confessions Part II" is one of the best love songs that Usher has ever released.
It's another slow track that brings a little more emotion into the mix than what you might originally expect from Usher.
Usher sings in his signature vocal style, with a breathy tone and excellent control that really shows off his prowess as a singer. Nobody does it like Usher does, and if you've never heard "Confessions, Part II" before, then what are you waiting for?!
5. Nice & Slow
"Nice & Slow" is the epitome of an R&B song by Usher and is exactly what you'd think it would be about – the art of making love! It's got a slow tempo, excellent drum accompaniment, and a highly moving chord progression that will have you bopping your head for days.
This is one of the most addictive songs that Usher has ever released, and you're probably going to have it on repeat for a few days if you're a fan of R&B.
It's got everything you might want – great instrumentals, incredible vocals, and a fantastic music video.
6. Yeah!
This is another song that I'm almost entirely sure you're already familiar with – it's Usher's "Yeah!", which is probably the most popular song that the artist has ever released. It played in clubs for years after its release and also receives great radio treatment today.
It's a testament to how good of a songwriter Usher is. This song really sounds like it could have been released today, even though it came out more than a decade ago – that's a lot more than many artists can say and is part of what makes me love Usher.
7. My Boo
Featuring the incredible Alicia Keys, "My Boo" might sound like a funny little song from its title, but it's far from that. It's a fantastic track that showcases the vocal stylings of both Usher and Alicia and is one of my favorite songs that the artist has ever released.
It's a song about appreciating the one you love but sometimes feeling like they're totally inaccessible.
Alicia and Usher's voices come together to create stunning harmonies that will send shivers down your spine – definitely a song worth listening to.
8. There Goes My Baby
If you're ready to do some crying, then you're going to want to listen to "There Goes My Baby", which is one of the best Usher love songs out there because of how tragic it is. The instrumentation is beautiful, and the chord progression is especially satisfying.
It's a beautiful song about losing the one you love, and there's something in it for everyone to relate to. I highly recommend checking it out if you're already an Usher fan.
9. You Make Me Wanna…
"You Make Me Wanna…" takes a wholly different approach to the last few songs on this list, instead opting to take a more lighthearted look at what love really is.
To put it simply, it's a song about being so attracted to someone that you just don't know what to do without them.
It's a fun little jam that I definitely recommend listening to. And, if you appreciate some good poetry, then pay attention to the lyrics!
10. Without You
And finally, I thought I'd end us off with yet another of Usher's songs that you probably already know. "Without You" is one of the most famous songs that he's ever released and was the sound of the 2010s for quite some time.
It's an electronic dance track that has an addictive sound, and I guarantee it will have you jumping up and down your room when it comes on during your 3 AM jam sessions. It's the quintessential Usher song and is one of my favorites.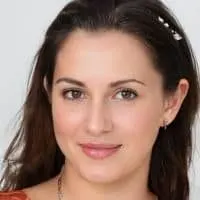 Alexandra loves playing the piano and guitar. She has always been a music lover, but it wasn't until she was in high school that she realized how much she loved to play. It allowed her to express herself without having to be verbally expressive, which is something she found very empowering.