An artist that's sorely missed and widely loved, XXXTentacion made a lasting impression on fans with his music in a very short amount of time. His discography comes with many iconic records, and the overall theme of his music resonated with millions of people all over the world.
Although he isn't with us anymore, this hasn't changed the impact that his music continues to make on his fan base and music lovers alike.
For this article, I'm going to explore the 10 best XXXTentacion love songs that deliver many unique qualities from a lyrical and dynamic perspective.
1. Triumph
Album: Bad Vibes Forever
Released: 2019
Right from the start, I'm a huge fan of the acoustic melodies this song has to offer, and has a mild reverberation that can easily fill a room. As usual, there's a decent amount of pain in the artist's voice, alongside a haunting tone to the simple yet memorable top melody.
You'll also be greeted with distant vocals that ride along with the instrumentation, and there's plenty of vulnerability in the lyrics all the way through. There may not be a lot going on from a production standpoint, but the song clearly has everything it needs to offer something memorable to the listeners.
2. Heart Eater
Album: Bad Vibes Forever
Released: 2019
Another record from his posthumous album Bad Vibes Forever, this record carries a nice groove but primarily focuses on the storytelling in the lyrics. Overall, the production has a moody tone, and the lyrics drive a substantial amount of introspection.
It's a great song to get lost in alone and let the instrumentation do all of the talking. The lyrics carry plenty of meaning, but I feel a lot of the dynamics and emotions lie in the instrumental melodies.
3. Fuck Love
Album: 17
Released: 2017
The melodies in this song are addicting to listen to and offer the perfect loop that'll make you feel a broad range of emotions, some peaceful and others solemn. You also get the benefit of supporting vocals from Trippie Redd, who brings a lot of range and variety to the lyrical melodies.
There's light percussion as well, and even if it isn't very complex, the sound selection is crisp, to say the least. "Fuck Love" was released in 2017 and still stands as a fan favorite, and I feel it's one of the best XXXTentacion love songs on this list.
4. I Don't Wanna Do This Anymore
Album: Look at Me: The Album
Released: 2022
There's a melancholic tone to this record that makes it sound like it could be a backing track to your dreams. When you listen to the lyrics, you'll hear an emotive and delicate dynamic with each word that's bound to resonate with you.
Above all, there's a vocal pad that acts as a blanket to the entire track, alongside lighthearted percussion that helps keep the pace. "I Don't Wanna Do This Anymore" features elements of pain, depression as well as self-doubt, all of which listeners find very relatable.
5. the remedy for a broken heart (why am I so in love)
Album: ?
Released: 2018
With a notion of heartbreak and regret, there's a very human dynamic to this song as a whole. I feel it's one of the best XXXTentacion songs, as it doesn't hold back on making a heavy impression.
The percussion is spread thin, but every hit comes through with a full tone, and the artist goes bar for bar without avoiding some difficult topics. What's great about this record is that there's something that can be taken from it, regardless of which generation you come from.
6. You're Thinking Too Much, Stop It
Album: Free X
Released: 2017
If you're looking for something slow and highly dynamic, "You're Thinking Too Much, Stop It" should hit the spot. In many ways, the artist speaks on the negativity that can come from overthinking any situation.
The percussion features reverberated snares, heavy-hitting kicks, and padded vocals that do a great job of supporting the song. I'd also consider this record's direction somewhat experimental, which isn't uncommon for the artist's general direction.
7. Let's Pretend We're Numb
Album: Free X
Released: 2017
This song offers something different as it carries more abrasive melodies and percussion than other songs on this list. It's pretty repetitive in a few ways, but the dreamy keys and repeating vocal samples make for a catchy record.
Of course, you can't forget about the lyrics, as that's where a lot of the song's weight is carried. You'll find elements of self-discovery and nods to many of the life difficulties people are bound to face.
8. Looking for a Star
Album: Revenge
Released: 2017
"Looking for a Star" comes with many contrasting dynamics, as the lyrics can be fairly somber, but the melodies are a lot more upbeat. There's a catchy and infectious quality to this record, and you can tell the artist was experimenting with different styles outside of his norm.
From every angle, the record is quite melodic, and the lyrics shine a light on aspects such as lost love and meaning in your own life. XXXTentacion may have been young, but he had a way of conveying thoughts and feelings that sounded like they came from extensive experience.
9. Ayala
Album: 17
Released: 2017
There are a handful of lyrics sprinkled throughout this record, but most of what it has to offer comes from the instrumentation alone. This works perfectly fine, as you won't have any trouble finding meaning in the melodic nature of the record.
However, the lyrics shouldn't be disregarded by any means, as they come with an honest tone and briefly touch on regrets and self-reflection. Although the lyrics are excellent on their own, the instrumentation takes the spotlight, in my opinion.
10. changes
Album: ?
Released: 2018
For the final record on this list, I wanted to give a breakdown of "changes," which is a prominent record from the artist's career. There's a lot of pain in this record, and many would argue it's one of the best off his album titled ?.
The instrumentation remains simple all throughout, which allows you to focus on every word of the story. From lost love, emotional pain, and finding your inner peace, I think this is easily one of the best XXXTentacion love songs.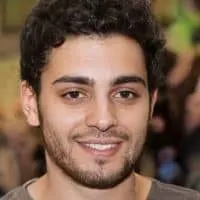 Justin is an audio engineer with years of experience in the field. He has been creating and playing music his entire life, but he really found his passion for engineering when he was introduced to Logic Pro at age 10. Justin has spent countless hours perfecting his craft and now works as a freelance engineer out of Boston, MA.