Yamaha has been known for making very affordable acoustic guitars. Yamaha F325 is even more affordable than FS800, but its build quality and sound are pretty good.
After whizzing through F325's technical specs, I shall highlight its sound and playability. Then, I shall analyze its performance against two of its best alternatives – the FG800 and the F335 and tell you if it's worth the money.
Overview
The F in this acoustic guitar's name indicates that it is very suitable for playing country and folk songs. It's an excellent guitar for starters with a laminated tonewood top, while the fretboard is made of rosewood.
Yamaha F325 rules the $150 price range with its classic dreadnought design and balanced, mellow sound. Although it isn't too heavy, F325 has a wide neck, which may be uncomfortable to small-handed fingerpickers.
Technical Specs
Body
Design: Traditional Western, Dreadnought
Top Material: Spruce
Back Material: Tropical Tonewood
Side Material: Tropical Tonewood
Body Finish: Gloss
Body Binding: Cream & Black
Soundhole Inlay: Decal
Body Dimensions
Length: 19 7/8″
Width: 16 1/4″
Depth: 3 13/16″ to 4 9/16″
Scale Length: 25″
Total Length: 40 1/2″
Nut
Nut Material: Urea
Nut Width: 1 11/16″
Strings
String material: Steel
String Spacing: 0.39″
Strings type: .012/.016/.025(or.024)/.033(.032)/.043(.042)/.053(.052)
Neck
Neck Finish: Matt
Neck Material: Nato or Mahogany
Fingerboard
Fingerboard Material: Rosewood
Fingerboard Radius: 15.74″
Bridge
Bridge Material: Rosewood
Bridge Pins: Black ABS
Other
Saddle Material: Urea
Tuners: Die-cast Chrome
Pickguard: Tortoise Pattern
How It Sounds
Well, Yamaha F325 sounds pretty tame for a dreadnaught guitar. Even with some fast strumming and hard strokes, the tone isn't loud enough for big-hall playing.
Yet, it should be OK for a few small gigs in the local country club. Guitar master Lou Volpe says that Yamaha F325's sound quality is pretty good for an entry-level guitar.
If you would like to hear how the acoustic guitar sounds then be sure to check out the video below. I am sure you will be pleasantly surprised by the impressive sound of the instrument.
Playability
F-325's wide neck and bulky body make it a bit too big for smaller-framed fingerpickers. Despite the reasonably large action, fretting the steel strings takes a bit more effort than desired. To me, F 325 scores a bit low in terms of responsiveness and ease of playing.
Quality
F 325's laminated body is made of tropical tonewood. This is a collective term for all sorts of wood used to make acoustic instruments. In other words, Yamaha does not specify what wood is the body of their F325 model made of.
Fellow reviewers also share that the top is not made of a single piece of wood but of several elements that have been aligned and veneered together.
The tuners are Grover knock-offs, but they do their job quite well. The best part of this guitar is the rosewood bridge that contributes to the sound's resonance. Nevertheless, the build quality is pretty decent for a 150-dollar instrument.
What Others Are Saying
Most Yamaha F325 owners say it's an excellent acoustic guitar for the money they've paid. However hard I tried I could find only a handful of user opinions about this instrument. However, if you take Mr. Volpe's word, F325 is an excellent acoustic guitar for family entertainment, small gigs, and street improvisations. If you want a guitar to have some fun with, F325 is a very affordable option!
Pros and Cons
PROS
Requires little tuning
The sound quality is pretty decent
The build quality is quite good for its affordable price
CONS
No cutaway
Lacks versatility
Yamaha F325 vs. FG800
On the whole, Yamaha's FG series features the company's best-selling acoustic guitars. Not surprisingly, FG800 outperforms F325 in several key fields.
Sound
For just 50 dollars more, you can buy the FG800, a classical dreadnaught guitar whose scalloped bracing provides better sound projection during live gigs.
Build Quality
Unlike F325's laminated body, FG800 features a solid Sitka spruce top, while the sides and the back are made from solid Nato wood. That's why FG 800's tone is deeper and richer than that of F325.
User Reviews
Yamaha FG800 is far better reviewed than F325. Owners of FG800 like its reliable die-cast tuners and slim neck, which makes the guitar very suitable for fast strumming. FG800's smooth action makes it far more comfortable to play than F325.
Yamaha F325 Vs. F335
Yamaha F335 features some upgrades from its predecessor, hence its higher retail price.
Appearance
The F325 model is fitted with standard chrome tuners that do their job reasonably well. However, the F335's gold die-cast tuners add a pinch of decadent lavishness to its classic design.
The red tortoiseshell pickguard is a significant upgrade from F325's standard black rosewood pickguard. While both guitars have laminated tops and Rosewood bridges and fingerboards, F335 boasts Meranti back and sides.
Sound
Because both F325 and F335 are made of Nato and Meranti wood, they sound pretty similar. Both acoustic guitars cope reasonably well with country and folk pieces and project accurate lows, mids, and highs.
User Reviews
Yamaha F325 has an average user rating of 4.2 out of 5 stars, while the upgraded version F335 scores 4.8 out of 5. On the whole, F335 offers more elegance and style than F 325.
Value For Money
Fellow reviewers do not shy at pinning strong adjectives like "amazing," "fantastic," or exceptional to Yamaha's F325 model.
For the sake of objectivity, I must say that this acoustic guitar offers good value for its modest price tag. Without being exceptional, it can help you learn the basics of acoustic guitar playing.
The action may be a bit high and the neck – a bit wide, but this is something a beginner can easily cope with. And if you don't like its steel strings, you can easily replace them with a better set.
The laminated body offers enough stability and requires little maintenance. The guitar comes pre-tuned and ready to play. To sum up, Yamaha F325 is a very good budget guitar.
Conclusion
The charm of acoustic guitars like F325 and F335 is that they have helped millions of enthusiasts worldwide find out if they have the talent and skills to become professional guitarists.
To fully appreciate the exquisiteness of a Martin, one should first learn to respect modest models like F325 and F335.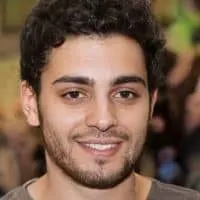 Justin is an audio engineer with years of experience in the field. He has been creating and playing music his entire life, but he really found his passion for engineering when he was introduced to Logic Pro at age 10. Justin has spent countless hours perfecting his craft and now works as a freelance engineer out of Boston, MA.